Calcutta Metro fire probe stresses on CCTV cameras and an efficient communication system
In the December 27 fire, a CCTV camera would have helped officials assess the gravity of the situation faster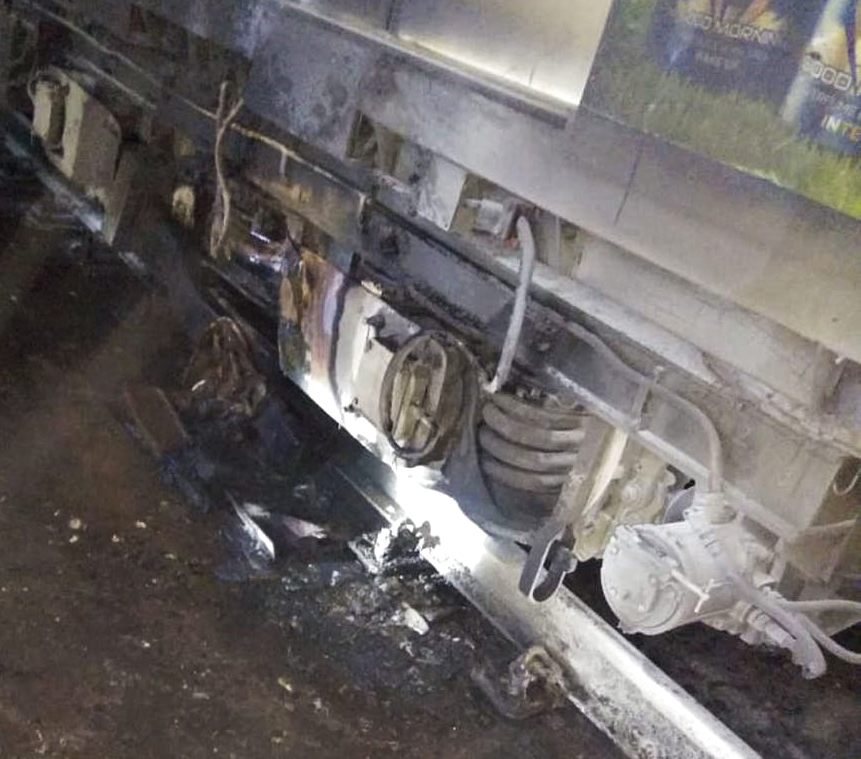 ---
|
Calcutta
|
Published 05.01.19, 08:22 AM
---
Metro coaches should have CCTV cameras and a communication system through which officials at the control room can speak to passengers, the commissioner of railway safety has said.
The commissioner (eastern circle) is investigating the December 27 fire that broke out in an AC coach between Rabindra Sadan and Maidan stations.
"The commissioner of railway safety has filed some preliminary recommendations. One of them is installing CCTV cameras in coaches," a Metro official said.
The existing trains, including 13 AC ones, do not have such cameras. There aren't any in the tunnels either.
Trinamul MP Sudip Bandyopadhyay, the chairperson of the parliamentary standing committee on railways, said he had met the chief commissioner of railway safety in Delhi where the official showed him a report submitted by the officer of the eastern circle.
"Some of the lapses, if not looked into urgently, can lead to similar accidents in future. I will hold a meeting with Railway Board officials and discuss the safety of Metro Railway," Bandyopadhyay said.
In the December 27 fire, a CCTV footage would have helped Metro officials to assess the gravity of the situation faster.
A glaring loophole in Metro's emergency response was the lack of communication with passengers stuck on the train inside the dark tunnel for more than 20 minutes.
Some passengers broke windowpanes with fire extinguishers and tried jumping out. At least five people sustained fractures.
Several passengers had alleged there had been no announcements, which escalated the panic.
Metro officials have claimed the guard had made announcements but the poor quality of the sound system and the chaos drowned out his voice.
"In modern mass rapid transit systems, control rooms take over the communications of a train during emergency and directly address passengers through public address systems as the motorman and guard have to troubleshoot," an official had told Metro days after the accident.
The lack of an integrated communication platform between the guard, the control room and passengers was felt on December 27. The presence of CCTV cameras would have helped in the investigation as well, another official said.
A plan to install CCTV cameras inside the AC trains has been in the works for around six months now, the official said.
Two of the four new rakes that have come from the Integral Coach Factory near Chennai do not have CCTV cameras either. "Six months ago, we had decided to install CCTV cameras in the 13 AC rakes and the two new rakes. A supplier from Chennai has inspected the rakes in this regard," the official said.
Some of the recommendations given by commissioner (eastern circle) are overlapping with the suggestions of the state fire brigade that has sent a notice to Metro Railway.
The common points are an integrated communications system and an efficient smoke detection and suppression system in the tunnels.