Calcutta Metro coach makers to send team from Tamil Nadu
One of the rakes was stranded at Sovabazar station for over three hours on Monday evening after a power snag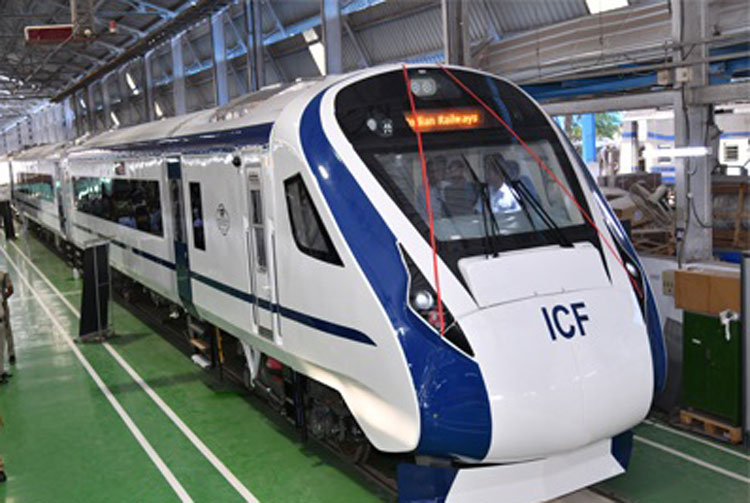 ---
Calcutta
|
Published 11.06.19, 11:32 PM
|
---
A team of engineers from the Integral Coach Factory in Tamil Nadu is expected to visit Calcutta this week to try and fix the problems plaguing the five new rakes of Metro Railway.
The affected rakes have been manufactured by the factory, which functions under the railway ministry.
Three of the rakes have started commercial run. One of them, the last to be commissioned, was stranded at Sovabazar station for over three hours on Monday evening after a power snag. The train was taken to the Noapara car shed and was not brought out on Tuesday.
Monday's power snag was triggered by a glitch in the third rail current collector, a Metro engineer said. A third rail current collector was also to blame for the December 27 fire on a train near Maidan station.
"Two rakes commissioned in April had been diagnosed with leaking roofs and faulty doors. Metro engineers in Calcutta rectified the problems," an official said.
"Two of the three rakes that have been deployed for commercial run suffer from door and AC problems. But the scale of the problem is bigger in two of the five rakes that have not yet started running commercially. Engineers from the manufacturers need to intervene," the official said.
The Metro authorities had earlier been mulling sending the two idle rakes to the Integral Coach Factory in Perambur, near Chennai. But after a series of deliberations, it was decided that an ICF team would visit Calcutta.
The visiting team will focus on fixing the problems in the two idle rakes but will also inspect the three rakes that have started commercial run.