Bull on streets, Katwa on edge
'This bull began terrorising us in 2017 when it killed one of our villagers'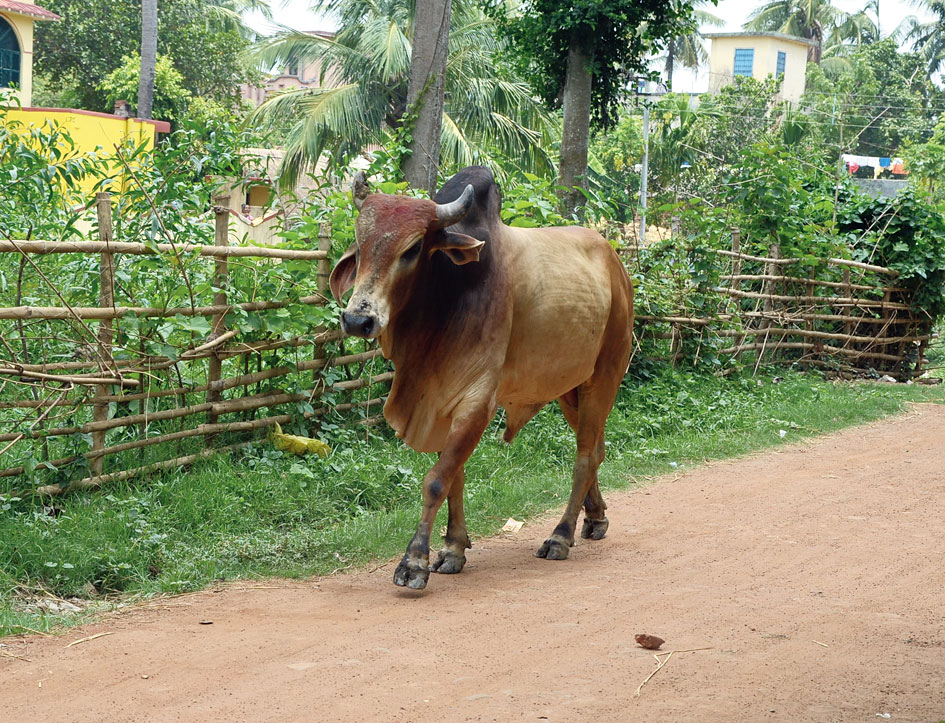 ---
Katwa
|
Published 16.11.19, 08:03 PM
|
---
Residents of Mostapur village in East Burdwan's Katwa are largely staying indoors over fears of an untamed bull.
"Don" and "Bhola" are monikers that residents — some scared, some amused — have given to the bull that has injured at least six persons in the past few days.
Sources said forest and husbandry officials had not stepped in to help citing jurisdiction-related complications. "This bull began terrorising us in 2017 when it killed a villager. There is no saying when it can turn hostile," said Hasan Sheikh.
"We had appealed to the authorities in 2017 but they had said they did not have the infrastructure or the jurisdiction," Sheikh added.
Laxman Ghosh, a farmer, said "Don" attacked him "out of the blue" when he was working in his cowshed on Tuesday. He is still recovering from his leg injuries.
Asked, forest beat officer Sukanta Ojha said: "What can we do with a stray bull? It is not a wild animal. We don't deal with domestic animals. It is the jurisdiction of animal husbandry."
Block livestock officer Surajit Kundu said "we can't do anything about a stray bull".
Soumen Pal, SDO (Katwa), said he had asked forest and animal husbandry officials "to take action jointly".