Bulbul batters three districts
Sources said victims were brought to shelters and provided with immediate relief material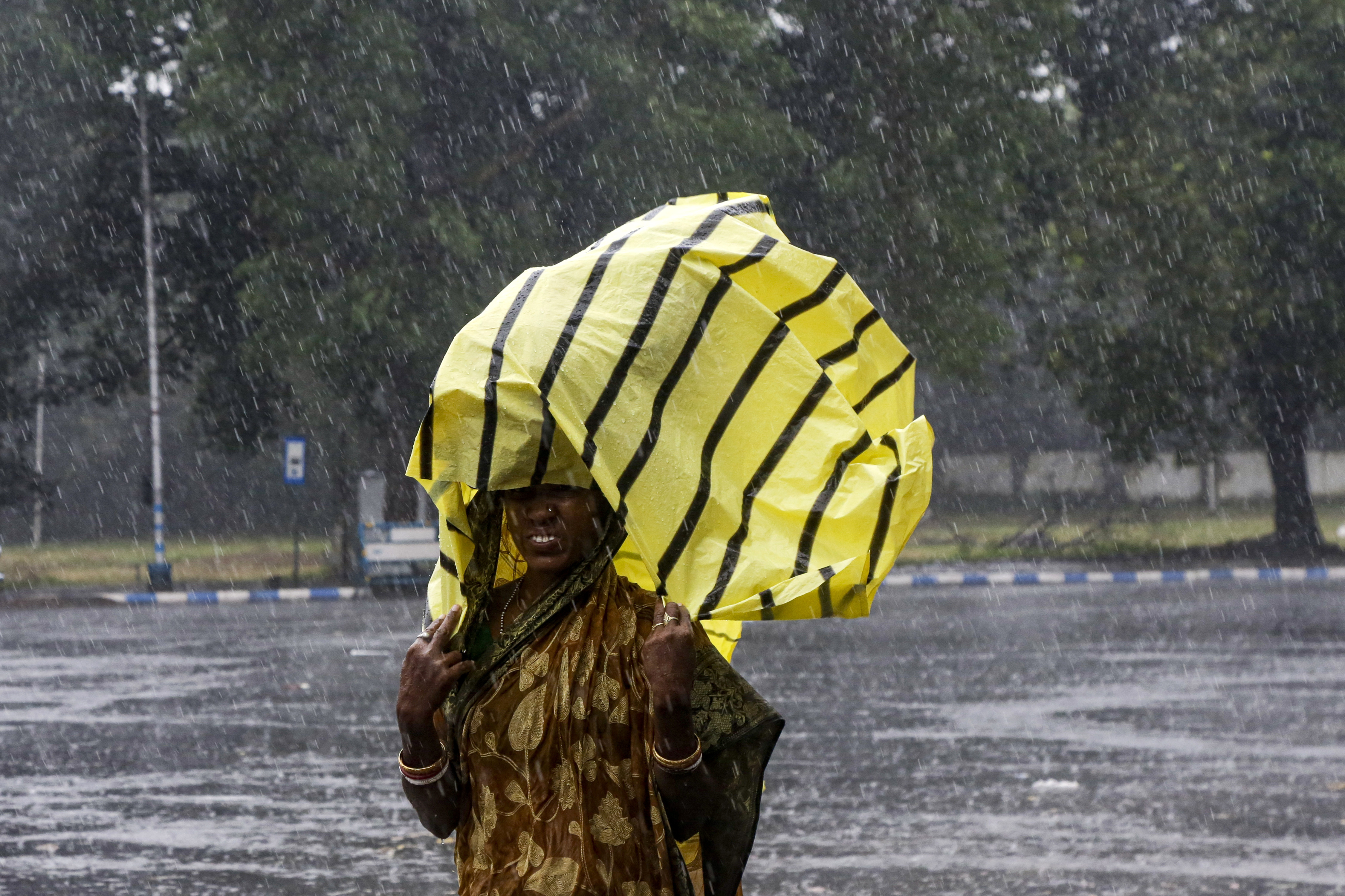 ---
|
Basirhat
|
Published 10.11.19, 09:21 PM
---
Cyclone Bulbul cut a swathe through three coastal districts of Bengal on the intervening night of Saturday and Sunday, claiming at least six lives, five of whom were from the Basirhat subdivision of North 24-Parganas.
Around 100 people sustained injuries. On Taki Road near Barasat, National Disaster Response Force volunteer Manoj Kumar lost one of his legs when a blade brought to cut uprooted trees accidentally fell on him. He was admitted to a hospital in Calcutta.
The cyclone's gusts brought down thousands of houses and uprooted hundreds of trees, besides snapping electricity cables in East Midnapore, North 24-Parganas and South 24-Parganas.
At Bokna village of Basirhat, Reba Biswas, 32, a homemaker, died when a tree fell on her home.
Bideshi Sardar died in a similar incident at Sandeshkhali and Amina Bewa was killed when a mud wall of the home collapsed on her. In Hingalganj, Suchitra Mandal, 62, was killed by a wall collapse in her sleep. Manirul Gazi, 59, was electrocuted when he accidentally came in contact with an uprooted electricity pole.
In East Midnapore, 26-year-old homemaker Sujata Das was crushed to death by an uprooted tree in Nandigram's Vekutia. Police said she was asleep along with her two children when the incident occurred. Sujata was taken to the Reyapara Block Hospital, where she was declared dead.
People near coastal areas like Sandeshkhali, Hingalganj, Hansnabad, and Basirhat in North 24-Parganas, besides Nandigram, Khejuri and Contai in East Midnapore, said they were forced indoors by the gusts of wind on Saturday night.
"The gusts were strong in East Midnapur as well as Namkhana, Bakkhali, Frazergung and Kakdwip before the cyclone proceeded to Sagar Island," said a district official.
Sources said a few thousand people had been rendered homeless in Hingalganj, Sandeshkhali and Hansnabad on Saturday. "The cyclonic wind, coupled with incessant rain, created a major problem in the areas," said a district official.
Sources said victims were brought to shelters and provided with immediate relief material.
North 24-Parganas district magistrate Chaitali Chakraborty said: "We are trying our best to provide all support to the people in the affected areas. Our officials have been working tirelessly to restore normalcy to the affected areas."
However, Digha became the unlikely exception as the impact of Bulbul was not felt strongly despite tidal waves throughout the day.
In East Midnapore's Nandigram and Khejuri, sources said, over 1,000 houses were brought down and agricultural and horticultural produce damaged.
In South 24-Parganas, normal life was crippled in Canning, Namkhana, Patharpratima and other coastal areas. District officials said they had conducted several rescue operations and provided relief material in these areas.
State transport minister Suvendu Adhikari visited the affected areas on Sunday to assess the situation.
Additional reporting by Anshuman Phadikar