BJP drops statehood issue before rural polls
Bengal BJP president Sukanta Majumdar holds meeting with party leaders of Malda, where the saffron camp has an MP and four MLAs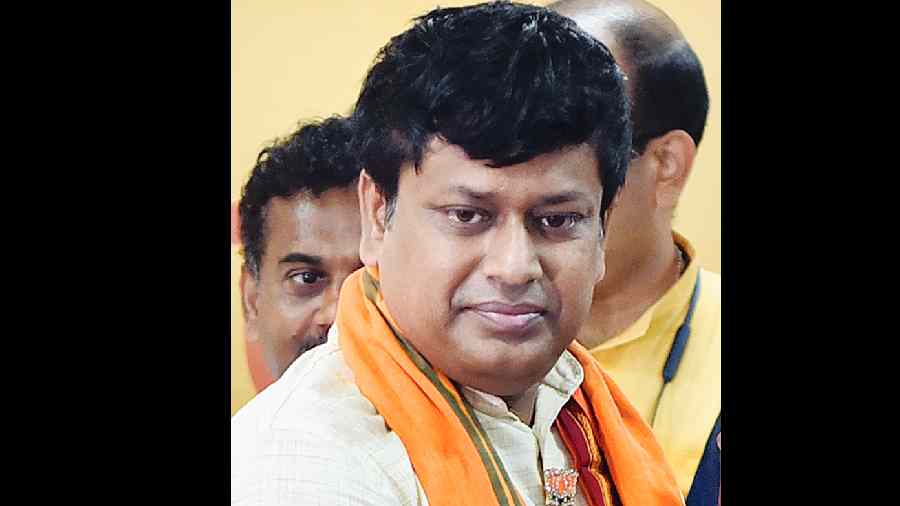 Bengal BJP president Sukanta Majumdar
File picture
---
Malda
|
Published 08.11.22, 02:50 AM
|
---
Bengal BJP president Sukanta Majumdar on Monday blamed Mamata Banerjee's party for allegedly flagging the statehood issue to erode the BJP's support in south Bengal.
Majumdar was here with Sunil Bansal, a national general secretary of the party deputed by the central leadership to strengthen BJP's support base in Bengal. They held a meeting with party leaders of Malda, where the saffron camp has an MP and four MLAs.
"Trinamul has taken up the strategy of false propaganda on the statehood issue and is trying to tarnish our party. They are trying to use sentiments of people of southern parts of our state so that they turn against us. It is also part of the plan to divert people from corruption," said Majumdar.
Political observers said that the BJP faced uncomfortable situations earlier as a number of elected representatives of the party from north Bengal had advocated in support of the statehood demand.
"We have made it clear that we do not have any information about the issue (statehood). We are preparing for panchayat polls…. Trinamul leaders are worried about the results because people are fed up with them, and so have resorted to such a ploy," Majumdar added.
Trinamul leaders, when told about Majumdar's allegations, said the saffron party feared it would have to bite the dust again in the panchayat polls like in the case of civic polls.
"Such attempts by the state BJP president will fall flat. This is because people are well aware of BJP's hidden agenda. The party always plays divisive cards and has time and again passed assurances to those who want a separate state, in some form or other. We do not need to resort to such cheap politics. But definitely, we will refer to it as we reach out to people," said a Trinamul functionary in Malda.