Bimal Gurung arrest risk status
A proclaimed offender can be arrested from any place in the country without a warrant, a police officer said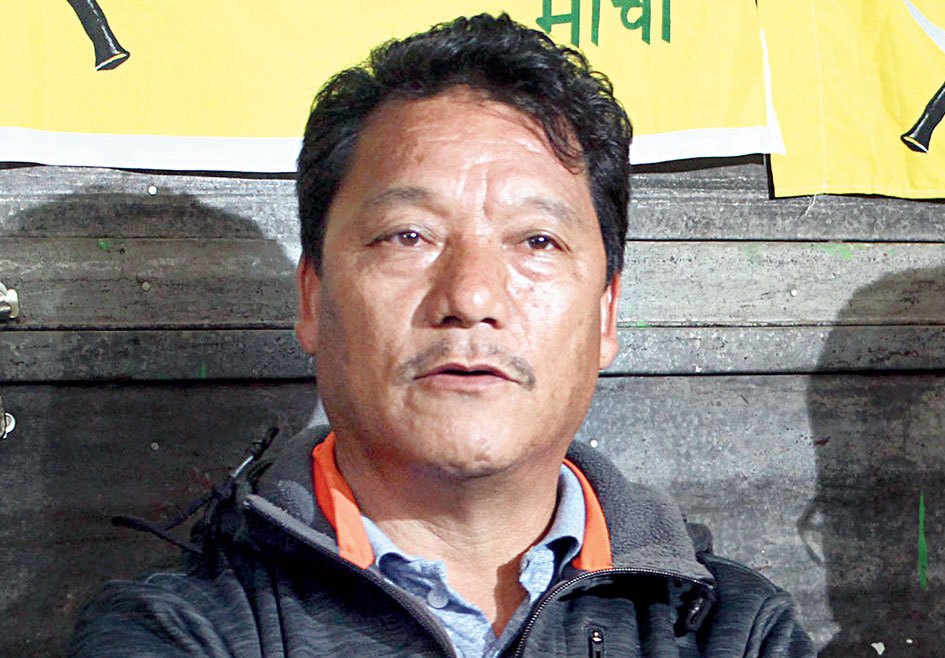 ---
---
The chief judicial magistrate's court in Darjeeling has declared Gorkha Janmukti Morcha leaders Bimal Gurung and Roshan Giri proclaimed offenders in cases related to the 2017 agitation when a language stir turned into a full-blown protest for statehood.
A proclaimed offender can be arrested from any place in the country without a warrant, a police officer said. A warrant, a lawyer explained, is first issued against an accused followed by a proclamation order notice. "If the accused persons fail to appear in court, their property is attached, after which they are declared proclaimed offenders."
Darjeeling police have posted copies of Monday's order in different parts of the town.
The 2017 agitation had started in protest against the state government's purported plan to make Bengali a compulsory language in hill schools before it was converted into a statehood agitation when the entire hills shut down for 104 days at a stretch.
Gurung had last made a public appearance on Independence Day in 2017 but has been on the run since. Both Gurung and Giri have, however, been issuing statements and messages on social media.
Sources said their anticipatory bail pleas in some cases related to the agitation came up for hearing on Tuesday at Calcutta High Court's circuit bench in Jalpaiguri.
The division bench of Justices Hiranmay Bhattacharya and Harish Tandon has directed the state government to file within two weeks two affidavits, one on the application filed by Gurung and the other on the application filed by Giri.
The matter is likely to be listed again after three weeks, sources said.