Bid to dodge cops lands Calcutta biker in hospital
The helmetless motorcyclist who tried to dodge a Moulali police checkpoint on Tuesday night, skidded and collided with a taxi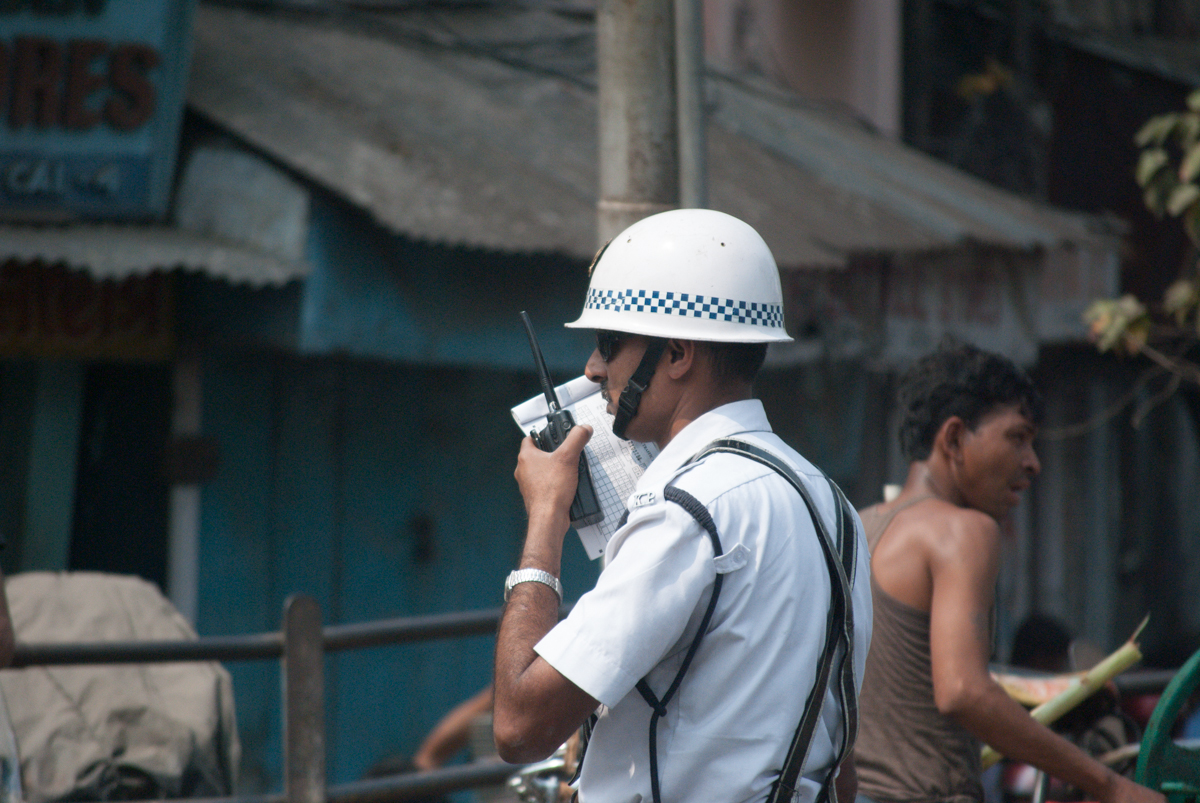 ---
|
Calcutta
|
Published 03.07.19, 09:19 PM
---
A helmetless motorcyclist who tried to dodge a police checkpoint at the Moulali crossing on Tuesday night, skidded and collided with a taxi.
The police said the incident happened almost simultaneously as the same taxi was hit by a lorry from the rear and rammed into the two-wheeler. The motorcyclist was taken to the NRS Medical College and Hospital.
The incident happened around 11.15pm.
Police officers, who were on duty at the checkpoint, said the bike was trying to avoid the barrier kept as part of the night drive against rogue bikers and those who ride without helmets. It had suddenly taken a U-turn when it accidentally collided with a taxi.
"Later we learned that the biker had been prosecuted for driving without helmet and dangerous driving by officers of Sealdah traffic guard a few minutes before the incident," said an officer of the traffic department.
It was apparent that the biker — identified as Mohammad Adil — did not want a back-to-back prosecution by the police and thus took the U-turn, the officer added.
Another officer said he took the U-turn dangerously and drove in a reckless manner. Suddenly, a lorry that was plying in the opposite direction lost control and hit a taxi. The taxi in turn rammed into the bike.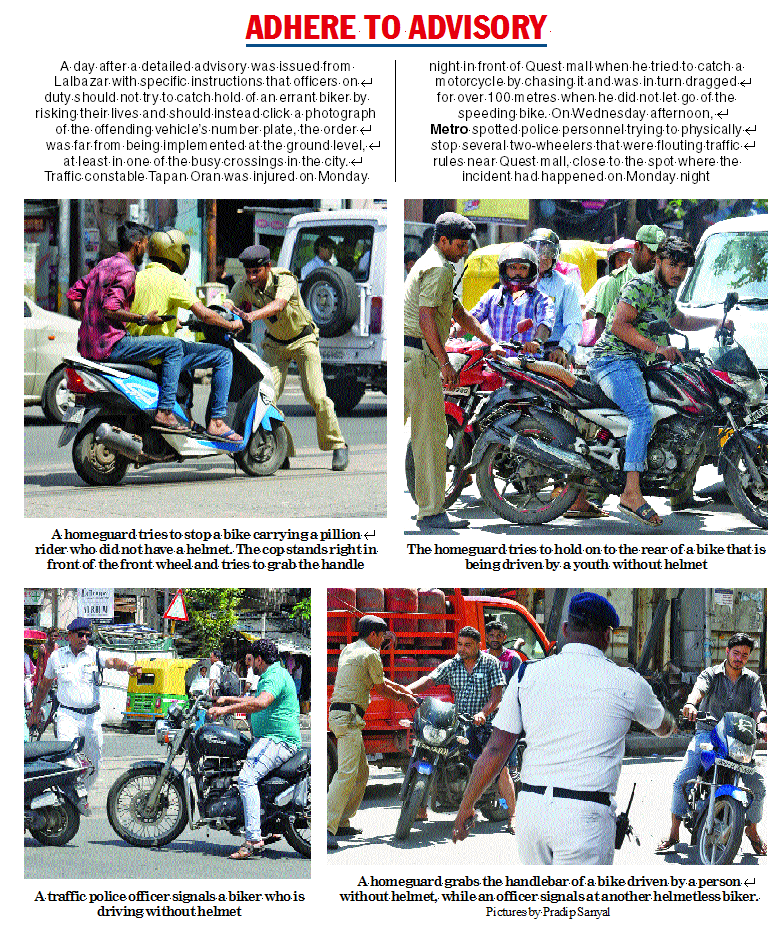 On Monday night, a traffic constable was seriously injured while chasing a helmetless biker near Quest mall. The constable, Tapan Oran, who tried to chase and grab the bike from the rear, could not match the speed of the two-wheeler, lost balance and was dragged on the road for around 100 metres before he had to let go of the bike.
Several officers who are engaged in the night drives against errant bikers said they often came across motorcyclists who tried to seek pardon by claiming that they had been prosecuted earlier the same night.
"Some of them claim that their documents have been seized by the police at an earlier crossing. We allow them to go only after verifying their details either on the server or with the officer posted at the crossing where he / she claims to have been prosecuted. Sometimes, their lies are caught," said an officer.
Calcutta police had started the night drives following an incident when a woman returning home after work was allegedly heckled by a gang of helmetless bikers last month.
Cops have intensified night drives across at least 25 checkpoints every day mostly to prosecute bikers riding without helmets and the ones who drive with more than one pillion rider.
Motorcyclist hurt
A motorcyclist was injured when he skidded off the Maniktala Main Road on Wednesday. Rajen Gupta was taken to NRS hospital, police said.