Bengal sets rule for use of school premises by others
State-aided schools will have to take permission to allow others to use their buildings and grounds for non-academic activities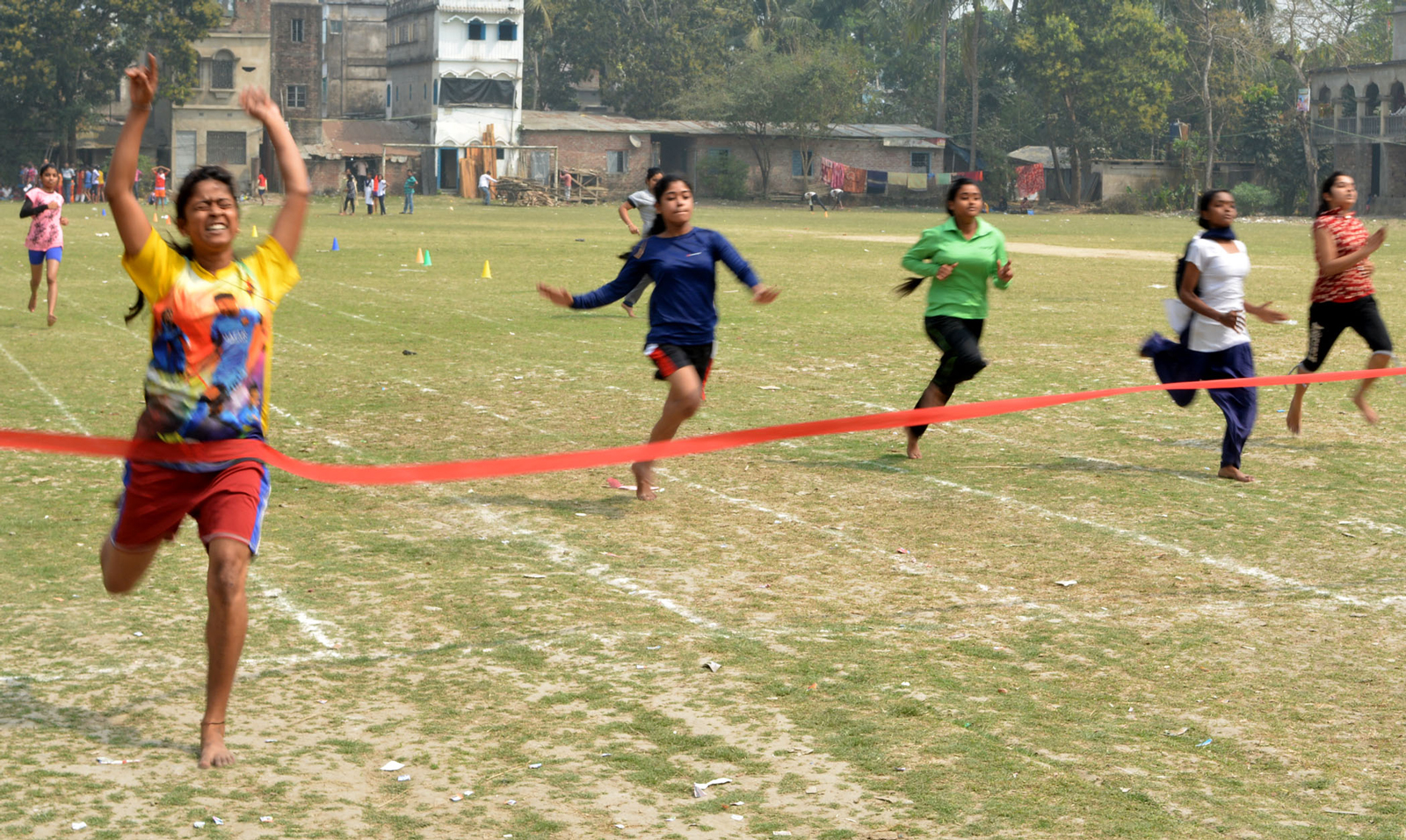 Annual sports competition at Helencha High School ground, Bongaon.
The Telegraph file picture
---
Calcutta
|
Published 31.12.18, 09:44 PM
|
---
State-aided schools across Bengal will have to take the government's permission before allowing others to use its premises for non-academic activities, according to an order issued by the school education department.

"…Henceforth, all the institutional and school authorities shall refer such cases of use of school infrastructures and premises for non-educational purposes to their superior authorities who in turn shall refer such cases to the School Education Department for further action…," reads an order issued by Saumitra Mohan, the commissioner of school education, to the heads of all state-aided schools in Bengal.
"An aided school has to seek the government's permission even before allowing a neighbourhood institution that lacks a playground to use its premises for sports," an official in the school education department said.
The decision has been taken in the wake of complaints from guardians and teachers that schools are allowing individuals, groups, clubs, political parties and teachers' bodies to use their premises to host weddings, cultural events, political rallies and various other events that have got nothing to do with academics, the official said.
A recent complaint stated that classes at a Howrah school were affected because of a reception held by a non-teaching employee of the institution for his son's wedding. According to the complaint, the employee had taken up classrooms for the reception.
Another compliant said classrooms of a school in Sodepur, on the northern fringe of Calcutta, were regularly used to hold meetings of the CPM-controlled All Bengal Teachers' Association.
Instances of local Trinamul leaders using premises of state-funded schools for their party activities are also common in a number of districts, a senior official of the school education department said.
A copy of the order, that comes into effect immediately, has been sent to the heads of all schools.
Saugata Bose, the general secretary of the West Bengal Government School Teachers' Organisations, said the order would pose problems to many schools that lack enough space and facilities for sports and cultural functions.
These schools often use the premises of nearby institutions to hold such programmes.
"These schools can face difficulties because the institutions that have the facilities might not agree to take the trouble of seeking permission from the government to let their premises be used for sports or cultural programmes for other schools," Bose said.