Bengal draws common jumbo plan with Odisha, Jharkhand
The initiative aims to come up with strategies to reduce human-elephant conflict that has claimed at least 30 lives in the last six months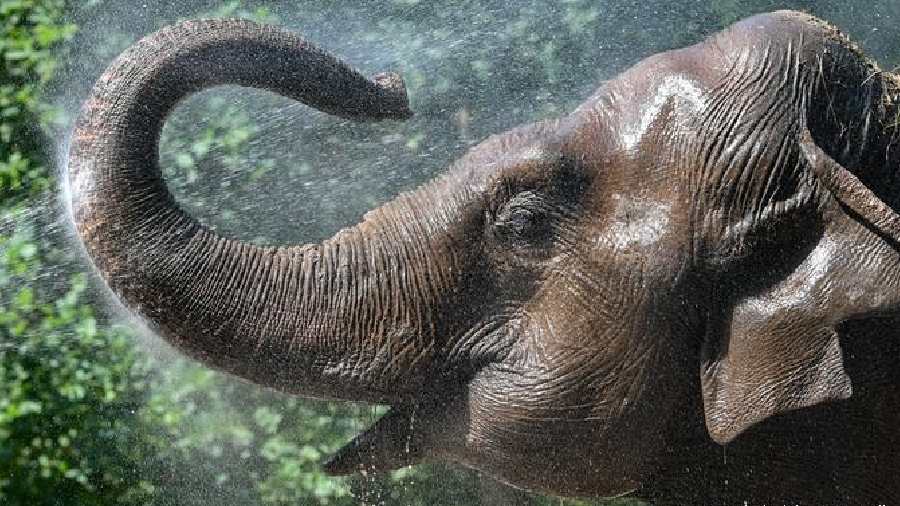 Representational file image
---
Calcutta
|
Published 09.10.22, 02:30 AM
|
---
Senior officials of the forest department in Bengal will meet their counterparts from Odisha and Jharkhand in Calcutta on November 4 to draw up a common strategy to reduce human-elephant conflict that has claimed at least 30 lives in four Jungle Mahal districts in the last six months.
"Earlier, elephants used to move around the forests even beyond the borders of the respective states. Recently, we have seen that some of the neighbouring states are not allowing the animals to enter their states and driving them back towards Bengal," said a senior forest official, explaining the need for this interstate meeting.
According to the officer, had the animals been allowed to roam around freely in the forest areas covering the three states, the number of victims of human-elephant conflict would have been fewer.
"We will urge the neighbouring states not to create artificial entry barriers against the animals in their states," added the source.
Sources in the state forest department said there are around 200 elephants in the four Jungle Mahal districts and most of them have come very close to human habitats.
Jhargram and West Midnapore saw incidents where elephants killed people in prominent municipalities and block towns.
At least 17 persons were killed by elephants in Jhargram in the past four months.A person was killed on Friday in West Midnapore's Goaltore as a herd of around 40 elephants went on a rampage.
The issue was elaborately discussed on Saturday in a workshop-cum-meeting of the senior foresters, local MLAs, ministers, and civil and police administration officials of four Jungle Mahal districts at the state forest training institute in West Midnapore's Hijli.
A set of proposals to be placed during the meeting with the officials of the two states was discussed.
Chief conservator of forests (south-west) Ashok Pratap Singh, who was present at the workshop on Saturday, said that human-animal conflict was their top  concern in the area and a common plan with the two other nearby states to handle it was vital.
Apart from Singh, several other senior foresters, including divisional forest officials of most of the Jungle Mahal zones, were present in the meeting.
"We need help from all quarters, including police, administration and people's representatives to reduce the conflict. Awareness among people is an important subject to take control over the increasing number of incidents of human-animal conflict in our area," said Kharagpur DFO Shivanand Ram.
Covid cases
Bengal on Saturday reported 243 new Covid-19 infections, 305 recoveries and one death.
Currently, there are 1,963 active cases in the state.
The recovery rate was 98.89 per cent and mortality rate 1.02 per cent in the state on Saturday. Case positivity rate was 4.11 per cent on a day 5,916 samples were tested.