Four Bengal fishermen go missing in Arabian Sea
Those who had travelled from Kakdwip in South 24-Parganas to Beypore in Kerala for better income remain untraced since May 5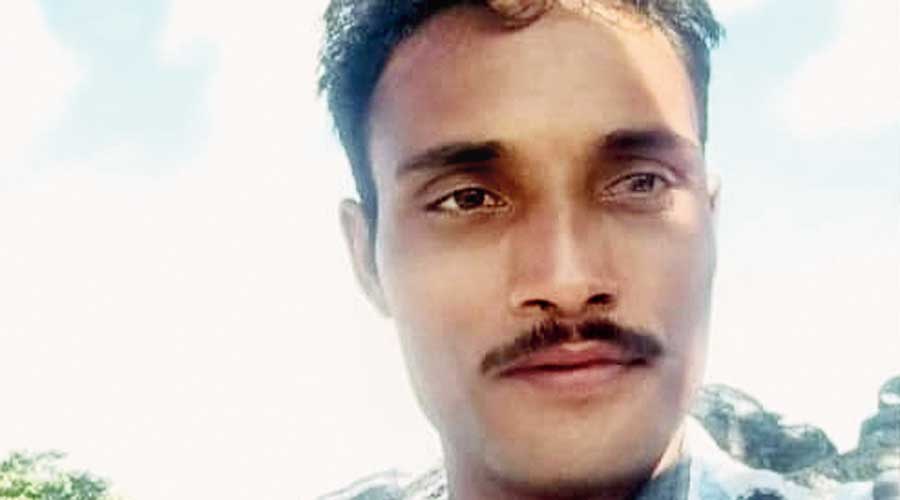 ---
|
Kakdwip
|
Published 23.06.21, 01:00 AM
---
Four fishermen, who had travelled from Kakdwip in South 24-Parganas to Beypore in Kerala for better income, remain untraced since May 5 after their trawler went missing in the Arabian Sea and their family members now hope the Bengal government will help them get information about their kin.
A family member of one of the missing fishermen said among the four were three brothers who had travelled 2,340km to work in Kerala for a better living.
He added the last time the four had spoken to their family members was on May 5, the day they ventured into the Arabian Sea for fishing on board trawler Ajmer Shah.
A source in Kakdwip said while the three brothers — Shukdeb Das, 45, Santiram Das, 35, and Sushanta Das, 28 — had gone to Beypore in Kerala's Kozhikode district from Ganesh Nagari, Rajib Das, 32, had his home in Kalinagar. The source added that all the four were sole breadwinners for their respective families.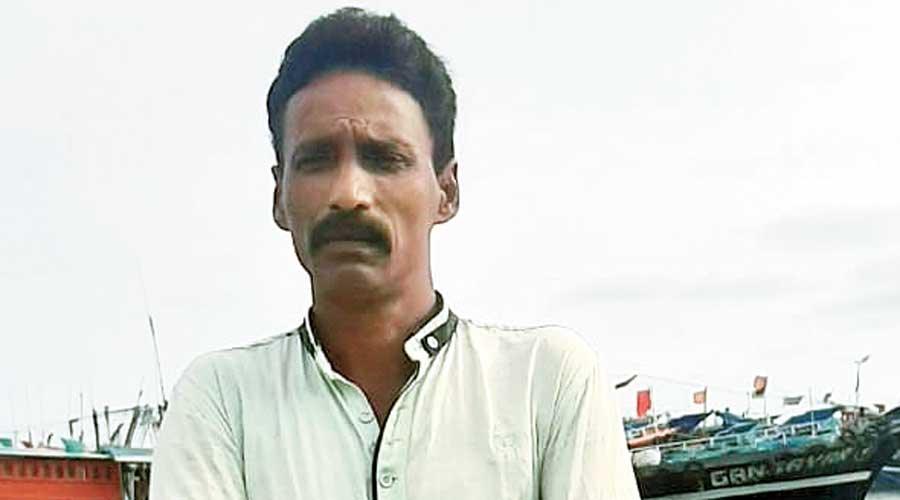 The trawler had 15 fishermen, 11 of whom were from Tamil Nadu.
On Monday, the family members of the missing fishermen approached the Kakdwip police station for help. They requested the police to help them get information about the four fishermen.
"Since May 5, we have been repeatedly trying to communicate with the fishermen but failed to reach them. We thought they were fishing in deep sea and hence remained unreachable. A few days ago, another fisherman from the area, who is in Kerala, told us that the trawler our family members were onboard had gone missing. We don't know whether they are alive or if they have sailed into the territory of a neighbouring nation. We finally informed the local police to seek the help of the administration," said Mamoni Das, a relative of the Das brothers.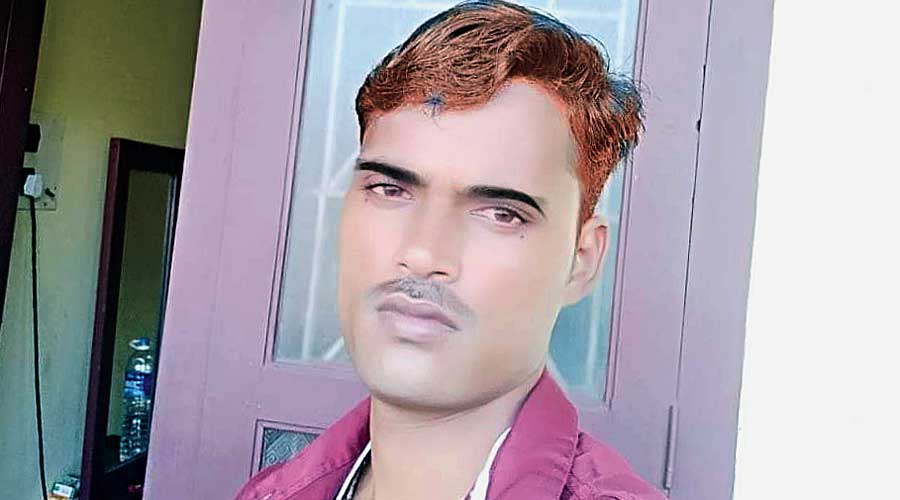 "All the three brothers are married and we don't know what awaits their families. We hope the state government will help them," said Mamoni.
On learning about the missing fishermen, Trinamul MLA from Kakdwip and former Sunderbans affairs minister Manturam Pakhira called on their family members.
"Accompanied by senior police officers, I called on the families of the four fishermen on Monday evening. We have assured them of help and requested the administration to get in touch with the Kerala government," Pakhira said.
Sunderbans affairs minister Bankim Hazra also said he would communicate with state secretariat to get information about the missing fishermen.
"I am unaware of the incident and will immediately communicate with my office to get information about the migrant fishermen," said Hazra.
The incident of the four fishermen going missing has revealed that the fisheries department did not have any record about those who leave for other states to earn a living. An official in the fisheries department said no less than 40,000 fishermen migrate to Kerala every year for better income.
"It is true fishermen go to Kerala but we have no such record about their count as they do not inform anyone when they migrate," said Jayanta Pradhan, the assistant director of fisheries (marine) in South 24-Parganas.
Fishermen associations in Bengal said the urge to travel to Kerala was for two reasons — first, they get better paid in the southern state and second, jobs have dried up here.
In Bengal, fishermen usually earn Rs 2,000 per week and also get a small share of their catch. However, in Kerala the amount is around Rs 4,000 per week.
"While at the end of a fishing season, we earn around Rs 40,000-Rs 50,000 in Bengal, in Kerala, the income range between Rs 70,000 and Rs 1 lakh for the same period," said a fisherman in Digha.
A member of a fishermen association admitted that job opportunities had become less in Bengal after a large number of trawler owners were pushed out the trade because of the spike in price of diesel and low yield of fish.
"The drop in the production of hilsa and rise in the price of diesel have hit our trade in the past two years. Small fish traders have suffered badly and they are not ready to burn their savings to venture into the sea. This has forced fishermen to head to southern states," said Satinath Patra, a secretary of the Sunderban Samudrik Matsyojibi Shramik Union.