BJP attacks state govt on contractual teachers consuming poison
While two of them are being treated at the NRS Medical College and Hospital, three are in RG Kar Medical College and Hospital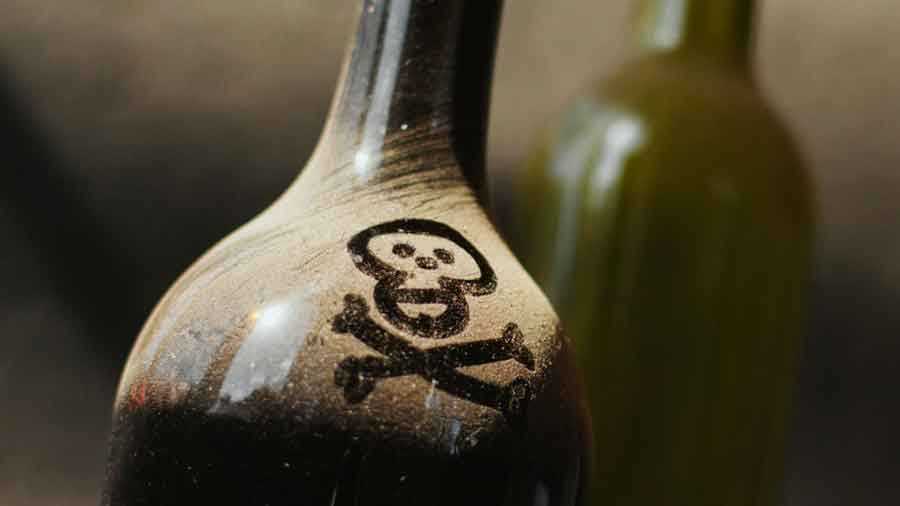 ---
Calcutta
|
Published 26.08.21, 01:11 AM
|
---
Bengal BJP on Wednesday went to town against the Mamata Banerjee government over five contractual teachers consuming poison in front of Bikash Bhavan in Bidhannagar on Tuesday to protest their transfer orders.
While two of these teachers are being treated at the NRS Medical College and Hospital, three are in RG Kar Medical College and Hospital.
All the five are in critical care and intensive care units of the respective hospitals.
BJP state general-secretary Sayantan Basu led local leaders to the NRS. Later, Union minister of state for education Subhas Sarkar also went there.
"Education minister Bratya Basu must take care of his department… Nowhere under the BJP did teachers have to consume poison for their rights," he said, demanding the minister's resignation.
He said since the teachers were in CCU, he couldn't meet them, but said he was satisfied at the treatment the teachers were receiving in the hospital.
Sarkar later claimed police prevented him from meeting the patients. "The police blocked the road... I'm a Union minister of state, I have a hospital of my own and know the protocols one must follow to enter the CCU, yet I was stopped," he said.
State Congress chief Adhir Ranjan Chowdhury in a social media post said: "... The incident of teachers trying to commit suicide... has shamed Bengal before the nation. I demand your (Mamata's) direct intervention..."
CPM's Sujan Chakraborty and Citu's Anadi Sahu visited NRS on Wednesday and spoke to doctors and police there.
Bratya on social media dubbed the protesters as "BJP cadres". He said the Mamata government had hiked the stipend of these teachers and brought them under the Swasthya Sathi health scheme.
He added that a one-time pension of Rs 3 lakh had been started for those who have decided to retire at the age of 60.
"Yet, those who are still protesting aren't teachers. They are BJP cadres," posted the state education minister.