Asok invites Trinamul ministers to Bapu event
CPM MLA inviting three ministers of the Mamata Banerjee government to unveil a bust of Mahatma Gandhi in Siliguri, has taken political leaders by surprise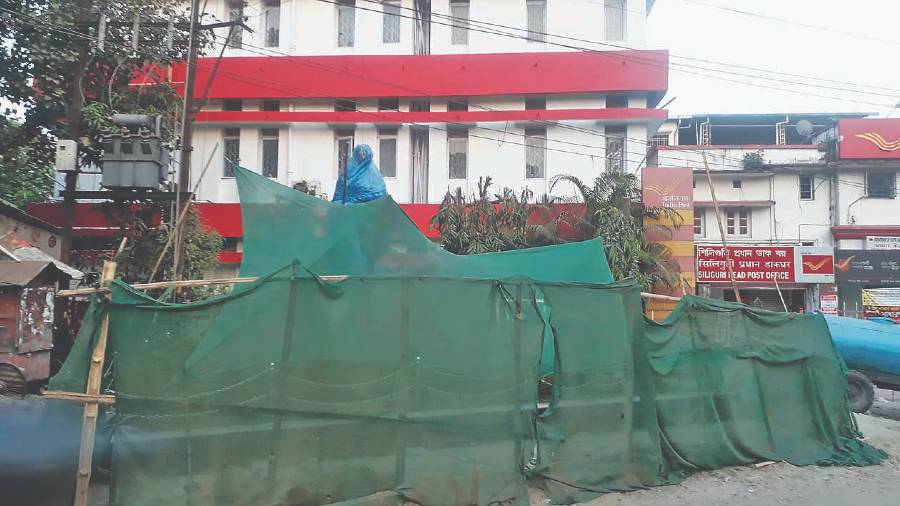 ---
Siliguri
|
Published 25.11.20, 02:55 AM
|
---
CPM MLA Asok Bhattacharya, also the immediate past mayor of the Left-run board of Siliguri Municipal Corporation (SMC) who chairs the board of administrators of the civic body, has invited three ministers of the Mamata Banerjee government to unveil a bust of Mahatma Gandhi here, catching political leaders by surprise.
Bhattacharya told journalists on Tuesday that state municipal affairs and urban development minister Firhad Hakim would unveil the Mahatma's bust at Kutcheri Road on November 30. Ministers Aroop Biswas and Gautam Deb will accompany Hakim.
"Firhad Hakim will unveil the bust of Gandhiji. Also, the state PWD minister (Biswas) and state tourism minister (Deb) will be present at the event. All members of the BoA will be present. Later, we will meet the municipal affairs minister and submit a memo, seeking the state's help for some development projects of the city," said Bhattacharya.
As mayor, he accused the Trinamul government of bias against the SMC, so this move left many stumped.
Some former CPM councillors, who are members of the BoA at SMC now, maintained the decision was made as there is no elected board in the civic body now. "Like many civic bodies of Bengal, SMC runs under the state's direct monitoring without an elected boar nowd. The BoA is a caretaker. It is normal that the minister of the department (Hakim) is invited to unveil a bust installed by the civic body," said one.
Political analysts said there could be more to it.  Bhattacharya was instrumental in backing the Congress in 2010 to stop Trinamul from winning the mayoral elections of SMC, the success of which led to the coinage of the "Siliguri Model" or "informal understanding between parties", said a political observer.
"This time, it seems that he intends to thwart BJP's aggression. Like most other Assembly seats of north Bengal, BJP had led in Siliguri and Dabgram-Fulbari Assembly segments in the 2019 Lok Sabha polls, which got the Left and Trinamul worried. It may also be interpreted as a missive to parties that it is necessary to work together, even if informally, to stop the BJP," he added.
District Trinamul leaders reacted briefly. "The state government always gave financial aid to SMC and carried out infrastructure development work in the city, but the former mayor never acknowledged it. It seems that he has finally realised the need for it," said one.