Theresa May's parting gift for 'obdurate' hero
The honour for Boycott has attracted great attention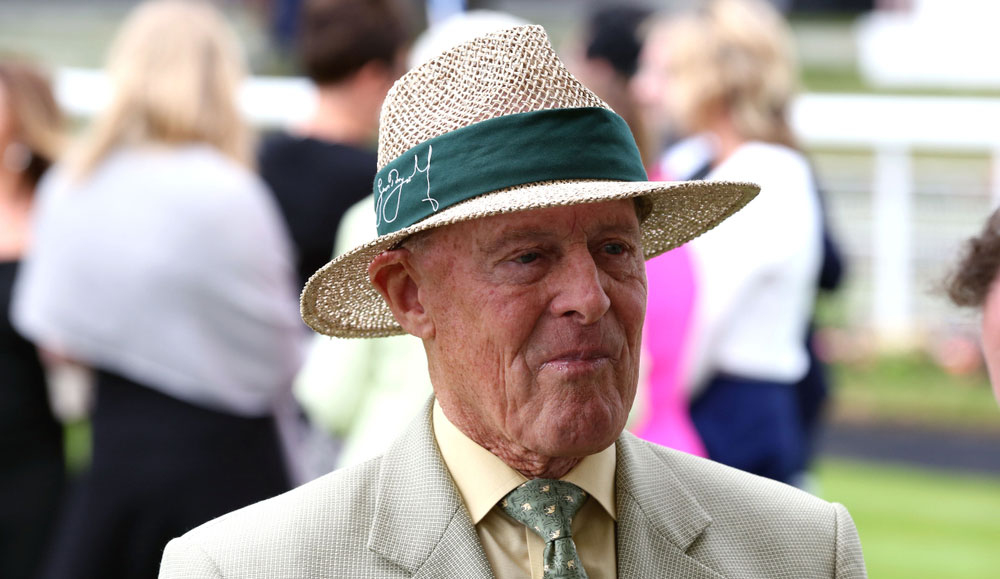 Geoffrey Boycott
(Shutterstock)
---
London
|
Published 10.09.19, 08:01 PM
|
---
Geoffrey Boycott has been conferred a knighthood by Theresa May, who often compared her own determination not to be ousted from the premiership with the former England opener's obdurate batting style.
In May's resignation honours list, which is the privilege accorded to an outgoing Prime Minister, Boycott was given the knighthood "for services to sport".
A similar honour was also given to the former England cricket captain Andrew Strauss, who has won much public support for raising money for the Ruth Strauss Foundation, named after his wife who died of a rare form of lung cancer last December aged 46.
Lord's turned into "a sea of red" in her honour during the recent Test between England and Australia when £400,000 was raised for the charity.
A peerage for Sir Kim Darroch represents a symbolic slap in the face for Donald Trump since the former was forced out as British ambassador in Washington earlier this summer after leaked diplomatic cables revealed he had expressed a poor opinion of the US President and damned his administration as "dysfunctional".
There are also peerages for two senior and well respected Asian businessmen, one Indian and the other Pakistani, who have told The Telegraph they will work as "catalysts for change" in trying to maintain harmony between the two communities in the UK and possibly beyond.
The Indian is Rami Ranger, who is chairman of Conservative Friends of India, deputy treasurer of the party and founder of a marketing firm, Sun Mark, which ships out everything from British biscuits to chocolate to 100 countries around the world.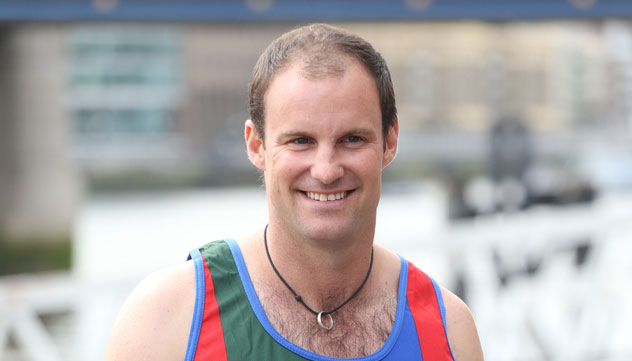 The Pakistani is Zameer Choudrey, who is chairman of Conservative Friends of Pakistan and chief executive of Bestway, a £3bn plus group with interests in retail, banking, cement and pharmacies.
But it is the honour for Boycott that has attracted the greatest attention.
As he will no doubt point out to fellow commentators on the BBC's Test Match Special, who have teased him mercilessly for years for his allegedly slow (and selfish batting) style of batting, he should henceforth be addressed by lesser mortals as "Sir Geoffrey Boycott".
Earlier this year, May invoked Boycott's spirit when she was trying to stick around as Prime Minister and see the Brexit process through in the face of hostile political bouncers from Boris Johnson and Co.
"Can I just say that you might recall from previous comments I have made about cricket that one of my heroes was always Geoffrey Boycott," May said in one live broadcast from 10, Downing Street.
"And what did you know about Geoffrey Boycott? He stuck to it and got the runs in the end," she added.
May also appeared on LBC, a London talk radio station, and explained why she admired Boycott: "The thing about Geoff Boycott is he was absolutely steady, he kept there at the crease, he carried on and relentlessly went about his goal, and I think that's important."
May even appeared on TMS where she was asked by the BBC's cricket correspondent, Jonathan Agnew, whether her reluctance to give interviews resembled a "Boycott defensive block".
"It suited Geoffrey well," May replied but denied she had set out deliberately to refuse to answer questions, "That's not answer evasion, it's just giving a different answer than the one the interview wants," she said.
Boycott, in turn, stuck up for May, predicting she will be "like Margaret Thatcher".
"She has views and she's strong. Life is about integrity and principles — it should be," Boycott commented. "We want politicians like that with integrity, with principles, with honesty."
As with May and Boris, Boycott was done in by his own side. Tory MP Greg Hands recalled Boycott was considered so slow that in one Test he was famously run out by a member of his own side — Ian Botham — for the good of the team. This happened on the fourth day of the second Test between New Zealand and England in Christchurch in February 1978.
Hands wrote on Twitter: "England went on to win by 174 runs."
Boycott's 108 Tests from 1964 to 1982 brought him 8,114 runs at 47.72 — the first man to reach 8,000 in Tests for England — while he averaged 56.83 for his first-class career with 151 centuries and over 48,000 runs in all. He captained England in four Tests in 1978, deputising for the injured Mike Brearley.
Boycott was forced to apologise in 2017 after joking that he would have to "black up" to receive a knighthood, pointing out that the honour had been bestowed on West Indian cricketers, including Viv Richards, Garfield Sobers and Curtly Ambrose.
At 78, the honour has come a little late for Boycott — South African-born Strauss, in contrast is only 42.
For Boycott, there have been two notable personal battles. He fought unsuccessfully to clear his name on an assault charge brought in a French court by former girlfriend Margaret Moore in 1998. It was a conviction he strenuously denied but one which resulted in dismissal by British-based broadcasters and press, who did not relent for several years.
Asked about the criticism about the alleged domestic violence from Women's Aid co-worker Adina Claire by presenter Martha Kearney on BBC Radio 4's Today programme, Boycott responded: "I don't give a toss about her, love. It was 25 years ago so you can take your political nature and do whatever you want with it."
He added: "It's very difficult to prove your innocence in another country, in another language. I have to live with it – and I do. I'm clear in my mind, and I think most people in England are, that it's not true.
In 2002, the stakes were higher still after he was diagnosed with throat cancer, from which he recovered, defying the statistics with the support of his partner Rachel Swinglehurst, whom he then married.
He has becoming something of a national institution, fond of berating England batsmen who fail with his characteristic Yorkshire bluntness, "My granny could have hit that with a rhubarb stick."
He is a great admirer of Indian batting, though: "Boy, can they play spin!"
TMS commentators will now fear he will remind "Mr Agnew" and others at every opportunity that he is now a cut above — "Sir Geoffrey".