The great European football feast
As the UEFA Champions League and the Europa League roar back to life, here's why this August will be a month of football like no other
Robert Lewandowski
Robert Lewandowski official Twitter
---
Published 01.08.20, 07:02 PM
|
---
What happens when the familiar is displaced? When the annual magnificence of knockout club football unravels across a singular August instead of being slathered between February and May? When the shibboleths of stipulations melt away to produce something exclusive, something hitherto unknown? The answer, perhaps, is beautiful madness — a revolutionary, ephemeral product born out of an unlikely wedding between a global pandemic and football's resolve to go on. As I prepare to take in the frenzy of a fixture list that until six months ago would have been ensconced in the freewheeling imagination of video games, here are five reasons why the next three weeks of footballing action are unmissable.
Club football's world cup avatar
Those who pledge their loyalties to the FIFA World Cup as being of more prestige and consequence often cite its breathless format as one of their primary arguments. Well, for one year at least, the best of club football will be tailored to a World Cup-esque run-in, with 11 Champions League and 15 Europa League matches to be played in the space of just 18 days. The second legs of the round of 16 in both competitions, which had been suspended in a bubble of uncertainty for months, will be concluded first, before the action shifts from the quarter-finals onwards to Lisbon in the UCL and to four different German cities for the UEL.
No second chances
A classic feature of European knockout ties has been the possibility of a comeback, given the two-legged set-up of the games. But this time around, everything will be resolved within 90 minutes (plus extra time and penalties, if required) on the same pitch, on the same day. While this obviously rules out the repeat of sensational stories like Liverpool's outrageous turnaround against Barcelona from last year's semi-finals, it provides an impetus for teams to be bolder and more decisive, besides eliminating the circumstantial luck factor previously offered by the controversial away goals rule.
Neutral venues and the new normal
No spine-chilling rendition of You'll Never Walk Alone at Anfield, no chorus of ironic jeers at the Santiago Bernabeu, no bursts of awed applause at the Camp Nou. Instead, this campaign's European football will climax without fans, in stadiums where none of the clubs still in the hunt will be playing on their home patch. Simulated archival crowd noise, as broadcasters have used since the resumption of football, is expected to fill in for the lack of fiery supporters, though the incongruity of it all promises to be oddly exciting.
A motley of characters
So often it is the players whose personalities shape the visceral experience of watching a high-voltage encounter. But this year, expect the managers to be a greater factor, as their shouts and snarls, their praise and promulgations, become instantly audible. What instructions will Pep Guardiola be barking at his Man City team struggling to break down a resolute defence? How will Diego Simeone be urging his players to get in shape and hold on to a perilous lead? Would Maurizio Sarri ignite a verbal fire if his Juventus side begin to stumble and stutter? Your guess is as good as mine, but at least this season, we will have the answers.
Never before, never again
If the USP of novelty is its unpredictability, then football fans are bound to get a heavy return on their investment, for this is as novel as it gets. The nature and the scheduling of these two competitions has never seen such an approach where so much happens in so little time with so many things at stake. If ever there was a chance for absolutely anything to be possible in the rarefied realms of Europe's footballing elite, that time is now. Fortunes will be on a knife edge, the world will be watching, and the sheer uniqueness of it all means that whatever we witness this August would be unprecedented as well as unrepeatable.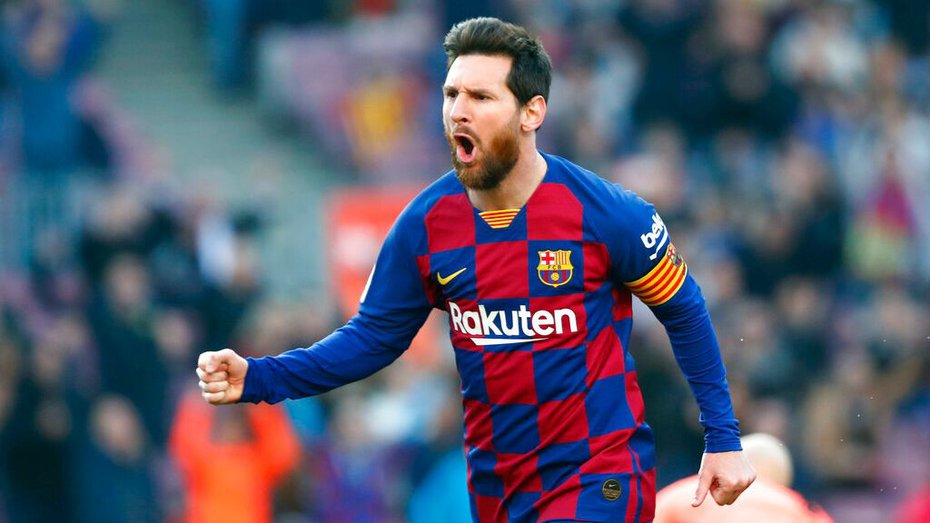 Players to watch out for
As a galaxy of stars descends across European football, here are the ones likely to shine the brightest

LIONEL MESSI BARCELONA
By his own meteoric standards, this has not been a vintage campaign for Messi. And yet, the Argentine maestro has picked up a historic seventh Pichichi trophy (top-scorer's award in Spain) and broken the all-time assists tally in La Liga. Despite the presence of world-class forwards in Luis Suarez and Antoine Griezmann, Barcelona have shown an overwhelming reliance on Messi this season, increasingly resembling the one-man show that defines the Argentine national team. With Messi openly critical of his club for their sluggish displays, it is clear that if Barcelona are to trouble the scorers in the Champions League, Messi must shoulder most of the workload. But, then again, if anybody can drag a dysfunctional group to glory through select, unplayable bursts of magic, it is Leo Messi.

ROBERT LEWANDOWSKI, BAYERN MUNICH
France Football's decision to cancel the 2020 Ballon d'Or must have come as a bitter blow to Lewandowski, who would have been the front-runner for football's most prestigious individual award this year. Enjoying his most prolific campaign till date, the Polish sharpshooter has already netted a mind-boggling 52 goals across all competitions, including a tournament high 11 in the Champions League. Yet to win club football's biggest prize, having missed out in the final in 2013 with his former side Borussia Dortmund, Lewandowski will be expected to spearhead Bayern's challenge for the UCL, supported by a stellar forward line that also boasts of the intelligence of Thomas Muller and the explosiveness of Serge Gnabry.

MATTHIJS DE LIGT, JUVENTUS
The Dutch boy wonder took his time to settle in at Turin after his big summer move last year, but has grown to become an indispensable cog in Maurizio Sarri's Juventus wheel. Graceful in possession and supremely disciplined out of it, De Ligt has forged a formidable partnership with Leonardo Bonucci at the centre of defence, and carries, as he demonstrated for Ajax last season, a potent threat from set-pieces. With his composure and awareness at the back, Juventus have a solid platform to do damage at the other end through the effervescent Paolo Dybala and the UCL's most decorated player, Cristiano Ronaldo.

JAN OBLAK, ATLETICO MADRID
He may not be the most stylish of goalkeepers in the modern game, but on his day (which is most days), Oblak can prove to be unbeatable. A great example of his worth to Atletico Madrid came in March, as an inspired Oblak made a string of sensational saves to help dump out reigning champions Liverpool at Anfield. Even though Diego Simeone's efficiently organised defence is not known for coughing up too many chances, Oblak will have his task out as Atleti's chief custodian, especially if the likes of Neymar and Kylian Mbappe bear down on his goal for PSG in the semi-finals.

JOSIP ILICIC, ATALANTA
With his quartet of sublime finishes against Valencia in the round of 16, Atalanta's talisman has already entered the Champions League record books. Capable of playing anywhere across the front-line, Ilicic has been at the heart of Europe's most entertaining team this year, investigating time and space to land killer blows time and again. If Atalanta's fairy-tale run is to progress any further, the man who once contemplated giving up on the game after enduring a life-threatening bacterial infection, will have to deliver the goods once again.

BRUNO FERNANDES, MANCHESTER UNITED
Since arriving at Old Trafford in January, Fernandes has been the lynchpin of a galvanised Red Devils outfit, leading from the front in every department of his midfield game. A complete playmaker who combines effortless pizzazz with tireless passion, Fernandes has reinstated the ruthless attitude that characterised the best United squads under Sir Alex Ferguson. Having already made his mark on this season's Europa League with eight goal involvements at his previous club Sporting Lisbon, the Portuguese mastermind will be intent on adding to his tally for a revitalised United.

KAI HAVERTZ, BAYER LEVERKUSEN
Tipped to be snapped up by Chelsea before the start of the next campaign, this 21-year-old German midfielder has been setting the Bundesliga alight with some sparkling football recently. Blessed with agility, vision, and an untrainable knack for popping up at the right moments, Havertz has been compared to his legendary compatriot Michael Ballack, and has a similarly compact all-round game. With Leverkusen now deemed to be below his league, Havertz will be keen to impress potential suitors by dazzling in the UEL with his compreh-ensive skill set. The favourites
The European heavyweights looking to march to glory

BAYERN MUNICH
Few would have foreseen the ease with which Bayern have coasted to an eighth consecutive league title after a shambolic start to the season under manager Niko Kovac. But since Kovac was replaced by his assistant Hans Flick in November, Bayern have not looked back. Unbeaten in 2020, and aiming to emulate the treble winning squad of 2013, the German champions have no weak links on paper. Even though they are slated to face stiff competition from the likes of Barcelona, Manchester City, and Juventus, Bayern's biggest obstacle would be complacency, avoiding which they may script something very special in Lisbon.
INTER MILAN
Antonio Conte's men could have pipped Juventus to the Serie A championship were it not for their peculiar proclivity for capitulating from winning positions. However, with the format of the revamped Europa League allowing no room for slip ups, Inter should be motivated to add more discipline to their overwhelming pool of talent. With Romelu Lukaku and Lautaro Martinez leading the line, expect plenty of high-octane football from the Italians, who will be desperate to claim European silverware for the first time since 2010.
PARIS SAINT-GERMAIN
PSG will be resuming their Champions League campaign with only two competitive fixtures under their belt in over five months, though they have been irresistible in a handful of friendlies of late. Since this year's draw has separated them from the European powerhouses responsible for their recent miseries in the UCL, this is PSG's golden opportunity to fulfil their decade-long mission of becoming kings of Europe. With Neymar's injury woes behind him and a roster packed with a perfect blend of youthful energy and battle-hardened veterans, it will take a brave-heart to bet against PSG's progress to the very end.
MANCHESTER UNITED
Ole Gunnar Solskjaer has brought the smiles back at the Theatre of Dreams. Since the resumption of football post-lockdown, Man United have played with an intensity that had deserted them for far too long. While the trident of Anthony Martial, Marcus Rashford and Mason Greenwood have been scoring for fun, Harry Maguire has lent some much-needed steel to the backline, with Bruno Fernandes and Paul Pogba calling the shots in midfield. Having already secured UCL qualification for next season, all that remains to put a cherry on top of Solskjaer's first full term is a trophy in the form of the Europa League.
The underdogs
The European giant-killers looking to upset the apple cart

ATALANTA
With over a century of goals in all competitions, Atalanta have thrilled fans all over the world, earning the admiration of anyone who appreciates good football. Under the adroit stewardship of Gian Piero Gasperini, Atalanta have borne the hallmark of a team punching above its weight — demonstrating that the whole is greater than the sum of its parts. There are no soloists or superstars among Atalanta's ranks; instead, there is plenty of courage and perseverance to play the beautiful game the right way, upsetting some of the UCL's high priests along the way.
WOLVERHAMPTON WANDERERS
The days of battling relegation from the Premier League have long gone for Wolves, who are now a stable mid-table force in the English top flight. The sparkling leadership of Nuno Espirito Santo has transformed the club, instilling belief that they can outplay anybody as long as they stick to their cohesive game plan. The speed of Adama Traore, the maturity of Raul Jimenez, and the metronomic control of Joao Moutinho will all be pivotal factors as Wolves bid to prowl their way to history in the UEL.

RB LEIPZIG
Even without their star striker Timo Werner (who has signed for Chelsea), Leipzig will be a difficult proposition to overcome. Dogged when they need to grind out a result and sublime when they hit teams on the break, Leipzig will approach the final stages of the UCL without any baggage of expectations. Many feel they have already run their race in dispensing with Tottenham in the pre-quarters, but for ardent followers of the club, it will come as little surprise if the German parvenues overturn a plate or two more at Europe's top table.
The UEFA quiz
Think you know your European football? Think again, as The Telegraph puts your footballing wits to the test with the ultimate trivia from the Champions League and the Europa League

1. The Portuguese city of Lisbon will play host to the Champions League final this year, the second time it has done so this century. Who were the finalists last time around in Lisbon in 2014?
Hint: It was an all-Spanish affair.
2. Seventeen goals is the most a single player has scored in a single UEFA Europa League season, back in 2010/11. Who was the player to achieve this remarkable feat?
Hint: He went to play for both Manchester United and Chelsea.
3. Spanish side Valencia are one of two teams to have lost both Champions League finals (2000, 2002) in which they appeared. Which team shares this unfortunate record with Valencia?
Hint: They are still alive in this season's competition.
4. Cristiano Ronaldo is the all-time top-scorer in the Champions League, with a staggering haul of 128 goals till date. But who has the most goals in the knockout stages?
Hint: It is not Lionel Messi, who leads the group stages tally with 68.
5. Zinedine Zidane is one of three managers remaining in the quest for this season's trophy to have already won the Champions League as a player (in 2002). Who are the other two?
Hint: Both were commanding midfield generals in their time.
6. Who is the only player to have scored in the finals of both the Champions League and the Europa League?
Hint: He has also won the World Cup in a distinguished career.
7. Which club won a hat-trick of Europa League titles and remain the most successful team in the history of the competition?
Hint: They have never won the Champions League.
8. The 11th Europa League final will take place this August in the German city of Cologne in front of empty stands. But which final of this tournament has witnessed the highest attendance?
Hint: Atletico Madrid ran out winners on this occasion.
9. A total of seven Champions League finals have gone to penalties, with Real Madrid winning the most recent one in 2016. But which team was the first to triumph on penalties, all the way back in 1996?
Hint: They have played in five finals since.
10. This season's Europa League currently has six players tied for the top-scorer's moniker, with six goals each. Who are the two Portuguese players among them?
Hint: Both play for English Premier League clubs.
11. Atletico Madrid faced unlikely opponents in the form of English minnows Fulham in the first ever Europa League final in 2010. Who was the Fulham manager responsible for the club's incredible run?
Hint: He has managed the England national team at a World Cup.
12. Which player still involved in this season's competition holds the joint-record for most red cards in Champions League history?
Hint: He has scored on two separate occasions in the Champions League final.
13. Only two teams have endured defeat in finals of both the Champions League and the Europa League. One of them is Arsenal, who lost to Barcelona in the UCL final of 2006 and to Chelsea in the UEL final last year. Which team is the other?
Hint: They have previously been champions of Europe on multiple occasions.
14. Only one Europa League final has ended goalless. Which team eventually won the day on penalties?
Hint: They beat a Portuguese club en route to the title.
15. Who is the only player to have scored in every single knockout stage fixture in a single season of the Champions League?
Hint: He finished joint top-scorer that season with 10 goals.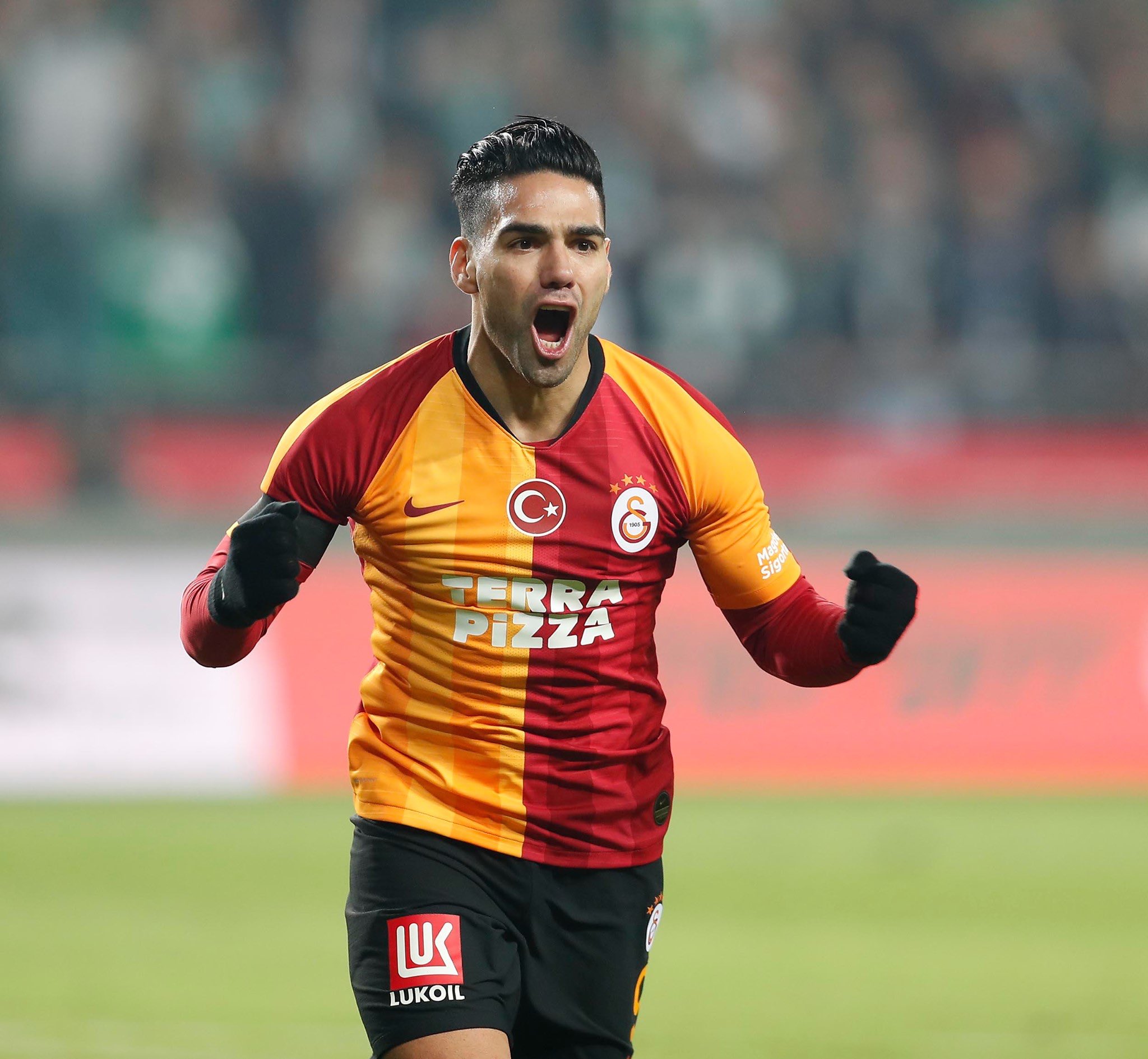 Answers
1. Real Madrid and Atletico Madrid, with Real winning 4-1 after extra time
2. Radamel Falcao
3. Atletico Madrid, losing in 2014 and 2016
4. Cristiano Ronaldo, again! (with 65 strikes)
5. Gennaro Gattuso and Frank Lampard
6. Pedro Rodrgiuez, who scored in the 2011 UCL final for Barcelona and in the 2019 UEL final for Chelsea
7. Sevilla, sweeping successive championships between 2014 and 2016
8. With an attendance of 55,768, the 2018 final between Atletico Madrid and Marseille at the Parc Olympique Lyonnais in France remains the highest attended UEL final
9. Juventus, who edged past Borussia Dortmund
10. Bruno Fernandes (Manchester United) and Diogo Jota (Wolverhampton Wanderers)
11. Roy Hodgson
12. Sergio Ramos (4)
13. Liverpool, who went down to Sevilla in the 2016 UEL final, before losing to Real Madrid in the 2018 UCL showpiece
14. Sevilla, who beat Benfica in 2014
15. Neymar (2014/15)