'Scandalous': Serbian PM on Novak Djokovic saga
'I find it unbelievable that we have two completely contradictory court decisions within the span of just a few days'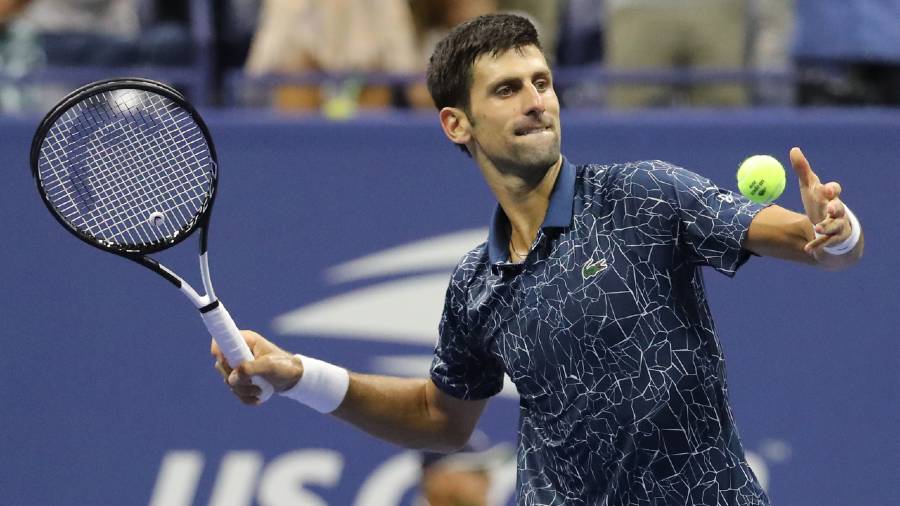 Novak Djokovic.
File Photo
---
Belgrade
|
Published 17.01.22, 03:48 AM
|
---
Serbia's premier on Sunday denounced as "scandalous" Australia's decision to deport Novak Djokovic, and the Serbian president said he would always be welcome in his homeland.
"I think the court decision is scandalous...I find it unbelievable that we have two completely contradictory court decisions within the span of just a few days," Serbian Prime Minister Ana Brnabic said.
"I am disappointed...I think it demonstrated how the rule of law is functioning or better to say not functioning in some other countries. In any case, I can hardly wait to see Djokovic in our own country, in Serbia."
Serbian President Aleksandar Vucic said he spoke with Djokovic after the court decision."I told him he is always welcome in Serbia," Vucic told reporters.
The Serbian Tennis Association (TSS) said "politics has beaten sports". "Novak Djokovic... has been denied an opportunity to win a milestone 10th title (in Australia). Political pressure has led to the revocation of his visa to satisfy 'public interest'," the TSS said in a statement. "...It begs the question whether athletes will from now on be incarcerated like criminals and deported when it suits the political interests of powerful individuals."
Sports minister Vanja Udovicic, a former professional waterpolo player, said: "Everything else is nonsense and shame, absurdity and hypocrisy! Legend, pride of Serbia, we are with you."
Men's tennis governing body ATP said: "The decision to uphold Novak Djokovic's Australian visa cancellation marks the end of a deeply regrettable series of events". Tennis Australia said it respected the decision.