'Devastated' Nick Kyrgios pulls out of Australian Open with knee injury
The 27-year-old skipped United Cup team competition at the start of the season and pulled out of his only warm-up tournament for Australian Open in Adelaide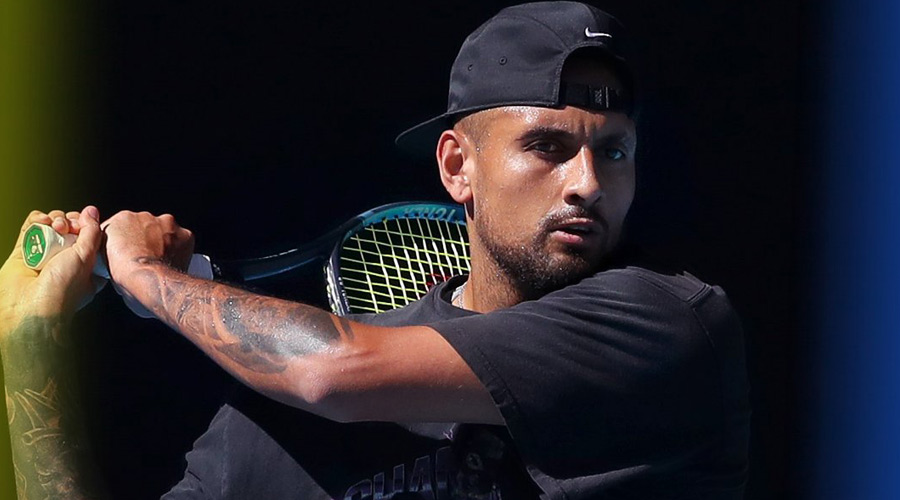 ---
Melbourne
|
Published 16.01.23, 11:23 AM
|
---
Nick Kyrgios's hopes of ending his country's 47-year wait for a homegrown men's champion at the Australian Open were shattered on the opening day on Monday when he pulled out of the tournament with a knee injury.
The 27-year-old was, in his opinion at least, going into the tournament as one of the favourites after reaching the Wimbledon final and the quarter-finals of the U.S. Open last year.
"I'm devastated obviously. It's like my home tournament," Kyrgios told reporters at Melbourne Park.
"Honestly, I'm just exhausted from everything, and obviously pretty brutal. One of the most important tournaments of my career. It hasn't been easy at all."
Kyrgios skipped the United Cup team competition at the start of the season and pulled out of his only warm-up tournament for the Australian Open in Adelaide.
His physiotherapist Will Maher said Kyrgios had been troubled by a cyst on a small tear in the meniscus of his left knee for a couple of weeks and that withdrawing from the tournament was the sensible decision.
"It's not a significant injury in the sense that it's going to be career threatening or anything like that," Maher added.
"The situation now is we wanted to prevent him from having further injury or making that injury worse. The prognosis is good and he'll be fine. We just go back to work and make sure everything is fine for him and we go again."
Maher said Kyrgios would have surgery on the joint and thought he would recover in time to play at the Masters tournament at Indian Wells in California in early March.
Kyrgios said there was a"constant throbbing" from the knee and that a hit with doubles partner Thanasi Kokkinakis on Monday morning convinced him he had to pull out.
The withdrawal also means Kyrgios and Kokkinakis - dubbed the 'Special Ks' - will not be able to defend the men's doubles title they won at Melbourne Park last year.
"Obviously this coming around is just bad timing, but that's life" Kyrgios added."Injury is a part of the sport. I guess I can draw some inspiration from someone like Thanasi who has had a bunch of injuries and has bounced back. "Look, I'm not doubting I will be back to my full strength and playing the tennis I was playing prior to this event."
Kyrgios said he thought he had a real shot at becoming the first Australian since Mark Edmondson in 1976 to win the men's singles title.
"We felt we had a genuine chance of winning an event, winning a Grand Slam and answering the questions," he said.