Tokyo Olympics: All not lost, be proud and win bronze
The India goalkeeper, who is amongst the best in the business, is not comfortable dealing with groundballs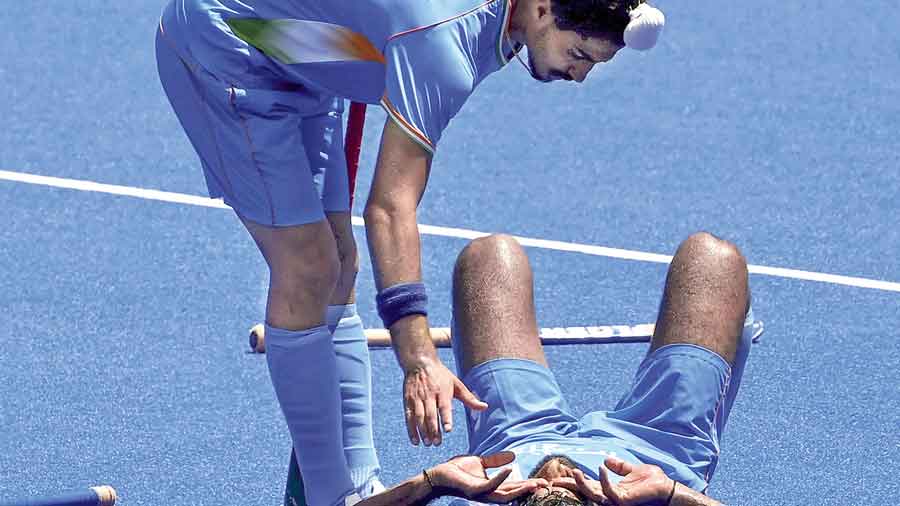 ---
Published 04.08.21, 02:08 AM
|
---
Belgium overpowered India with skill and power in the Olympic Games hockey semi-final on Tuesday. However, India should be proud of their performance.
The 5-2 scoreline may look embarrassing but Manpreet Singh and Co. were in the match throughout. It's just that they were up against a very superior and clinical side. Belgium also did their homework regarding PR Sreejesh.
The India goalkeeper, who is amongst the best in the business, is not comfortable dealing with groundballs. Belgium capitalised on that. Of the five goals they scored, three came from penalty corners.
As I said in my last column, Alexander Hendrickx (19th, 49th, 53rd minutes) became the decisive factor netting a hat-trick. His goal tally in the Tokyo Olympics now reads 14! That's the most any player has scored in the men's Olympic hockey tournament since Juan Amat netted 16 goals for Spain at the 1980 Olympics. The ace drag-flicker scored two off penalty corners and the last from a penalty stroke.
It will be a deserving final between the two top teams. Belgium, who are in the final for the second successive time, and Australia are the two best teams and I am eager to see them clash.
India will play Germany, who lost to 1-3 to Australia, and to me we have a 50-50 chance. Yes, I do not think Germany will be easy prey for Graham Reid's men for they are very compact defensively.
The Belgians play a very open game. So it was not surprising that they put the Indian defence under pressure. Fourteen penalty corners bore testimony to that. Their game plan was clear from the onset. Enter the Indian circle and earn penalty corners with Hendrickx and Loick Luypaert, who scored the first goal off a penalty corner, in their ranks.
But India refused to bow down without a fight. At one point in time India were leading 2-1, thanks to strikes from Harmanpreet Singh and Mandeep Singh. It was nice to see Mandeep's name on the scoresheet for he needed this goal
to boost his confidence. India were in the match for three quarters but in the last 15 minutes conceded as many as three goals. They did not have any answer to the Belgian onslaught.
The women's semi-final between India and Argentina is slated for Wednesday afternoon. India are on a high after their upset 1-0 win over Australia but the Argentines are no pushovers. India will have to play the way they turned up against Australians… not yielding even an inch to their rivals. A lot will depend on Savita Punia, the classy goalkeeper who was brilliant the other day.
India's best performance in the Olympics came way back in the 1980 Moscow Games where they finished fourth out of six teams. In that edition, women's hockey made its debut in the Olympics and was played in a round-robin format. The top two teams qualified for the final.
On Wednesday, Rani Rampal and her gang will have a chance to better that. It will be a historic moment.
A former India captain, Gurbux Singh was a member of the 1964 gold medal-winning hockey team