ICC Cricket World Cup 2019: Phil Simmons applauds Rohit's 4 Cup 100s, calls it 'an incredible achievement'
Over the years, having worked in different set-ups, Simmons (56) has become one of the most experienced in the business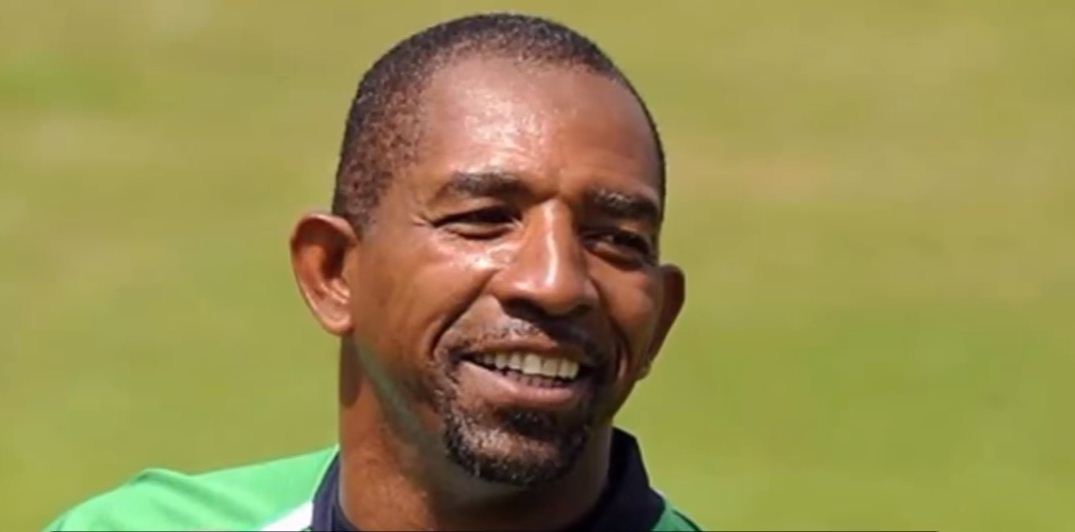 ---
|
Leeds
|
Published 05.07.19, 11:26 PM
---
Philip Verant Simmons, outgoing head coach of Afghanistan, spoke to The Telegraph at the Radisson Blu late on Thursday.
A former West Indies player and head coach, Simmons first made headlines when he headed Ireland's support staff.
Over the years, having worked in different set-ups, Simmons (56) has become one of the most experienced in the business.
Excerpts...
Q Afghanistan's 2019 World Cup campaign ended without a win, despite performances which put some of the big teams under serious pressure. Your reflections?
A It has just got over... I haven't had the time to try ticking the boxes... We just didn't play good cricket against some teams. For example, we should certainly have beaten both India and Pakistan. Then, at Headingley, we had our moments against the West Indies. If you don't play good cricket, you cannot hope to win.
Q It's the end of your innings as Afghanistan's head coach...
A There's no point looking back with sadness, for we did achieve quite a bit. However, there are many things which should have been done (by the Afghanistan Cricket Board), but didn't happen. So, that way, there's unfinished business.
[The Board didn't help the dressing room environment by effecting a change in the ODI captaincy with the World Cup mere weeks away. The timing couldn't have been worse.]
Q You had a falling-out with one of the former selectors...
A I wouldn't like to go into that. I did tweet about interference. However, right now, all I want is to go back home (to London), put my feet up and relax. I definitely need a break.
Q Is it true that you will/could return to the West Indies as head coach?
A I haven't spoken to Cricket West Indies and they haven't spoken to me. I'll look around and talk to people after a break. Right now, I'm not looking beyond returning home.
Q The old dispensation, which removed you in the latter part of 2016, months after the West Indies won the WorldT20, is no longer there...
A I know, but there has been no communication from either side.
Q From what I understand, the Afghanistan players quite liked you...
A Didn't have an issue with them. I wish them well.
[In fact, as the interview was being done with Mrs Simmons standing a few feet away, top gun Rashid Khan came and saluted her before posing for a photograph. Other players joined in spontaneously.]
Q Three semi-finalists have been identified and New Zealand should be the fourth. How do you expect the last-four stage of the World Cup to unfold?
A I don't see Australia losing to South Africa in the very last match, so it should again be India vs England in Birmingham, with an Australia-New Zealand semi-final in Manchester... England are on an absolute high, so it will be tough for India to stop them... In the other semi-final, assuming it is New Zealand, I don't see Australia losing.
[New Zealand, indeed, are through despite Pakistan defeating Bangladesh.]
Q Australia's strong performance has actually been quite a revelation. Your take?
A But, then, that's the Australia story. They often start slowly, but hit the right notes when it counts... They've had issues to deal with, but look set to finish as the No.1 team on the points table. It's with a reason Australia are the defending champions and have won five World Cups.
Q Players who have stood out...
A Rohit Sharma... Maan, he has been awesome... Four hundreds in one World Cup, that's an incredible achievement... Jonny Bairstow, who has produced two very good hundreds in must-win matches (India, New Zealand)... There's Jasprit Bumrah too, who keeps delivering... Look, there are others whom I've not listed.
Q A captain who has stood out?
A Haven't thought on captains specifically.
Q The last one... What will the team winning the World Cup have to do?
A Look to the small details keeping the bigger picture in mind. The quality of cricket will necessarily have to be good.
Postscript: According to Rashid, the players presented Simmons with signed shirts by way of a farewell gift. "Hum victory toh nahin de paaye," he told this Reporter, in a tone of regret.