Gillespie warns Aussies just being ruthless won't help
Want Kohli early? Be nice & patient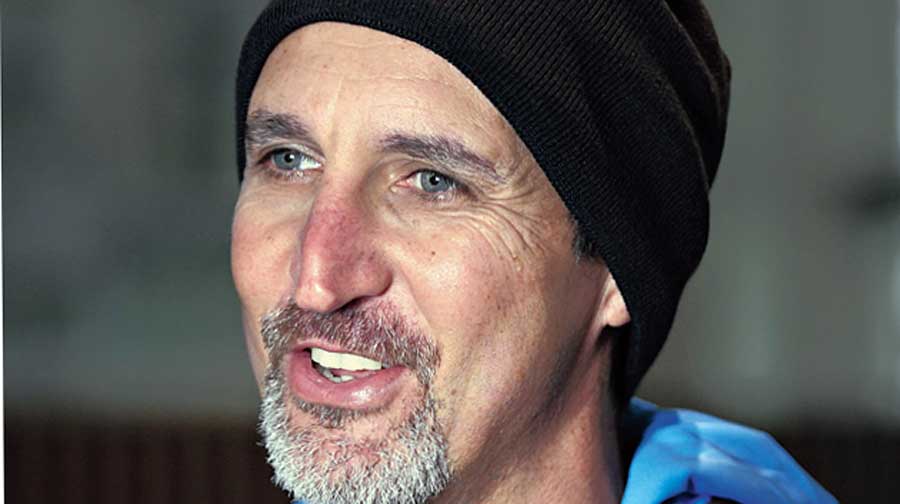 Jason Gillespie
File picture
---
Calcutta
|
Published 24.11.20, 01:50 AM
|
---
Just being "ruthless" may not be enough for Australia bowlers to find success against Virat Kohli in the upcoming engagements Down Under, says former pacer Jason Gillespie, who thinks they would also have to be "nice and patient" to get the better of the India captain.
"The Australians do want to take Virat's wicket cheaply. He doesn't seem to be having any weaknesses in particular. So the Aussie bowlers not only need to be really ruthless when it comes to their line and length, they will also have to stay nice and patient, that is going to be really important.
"They would be hoping they can bowl those good deliveries at Virat," the former Australia quick, who featured in 71 Tests and 97 ODIs, told The Telegraph from Adelaide on Monday.
Australia will have to deal with Kohli for seven matches, starting with the first ODI in Sydney on Friday, before he returns to India for the birth of his first child. If the India captain's bat does the talking in these games, that may well have a demoralising, destablising effect on the Australian bowlers, believes Gillespie.
"We know what a wonderful player Virat is. Australians do want to watch him bat but not for too long. Because if he does bat for a long time, India will surely go on to get a huge score," Gillespie said.
All matches of this tour will be broadcast live on Sony Six and Sony Ten channels.
Just as massive Kohli is to India's prospects, the success of Steve Smith and Marnus Labuschagne too will go a long way in determining Australia's prospects in the coming games. But against Jasprit Bumrah and Mohammed Shami, the task won't be easy at all for Smith and his protégé, said Gillespie.
"Look, we have two very fine bowlers here. Bumrah has shown he's one of the best in the world at present, while Shami has improved so much. His release of the ball is wonderful, he keeps the seam upright and gives it a chance to seam and swing… So both pose very different challenges for Smith and Labuschagne.
"These guys will be playing them on their merits, but they know that because Bumrah and Shami are such good bowlers, they won't be giving them too many opportunities to score. So I think both batsmen would be thinking, 'Right, if they bowl a bad ball, have to make the most of it and score runs because I don't want them to get on top of me.' I believe that would be their attitude and mindset while batting against two very fine bowlers," Gillespie explained.
Backing Ishant
It is still not certain if Ishant Sharma would be available for the Tests. But if the pacer does join the India squad, getting into match mode straightaway shouldn't be a problem for the senior bowler, feels Gillespie.
"It would be a challenge for Ishant, no doubt. But you've got to remember that he has played a lot of international cricket and is experienced enough. Plus, he knows his body really well, and it's healing and he's getting better.
"I don't think he's going to need a lot of cricket. He just needs some time out in the middle and so he should do some nets beforehand," Gillespie said.