French Open 2021: Media have made us what we are, says Rafael Nadal
The 13-time French Open champion said that even though he respected Osaka's decision to boycott any media activity at the tournament, media coverage has driven the success of the sport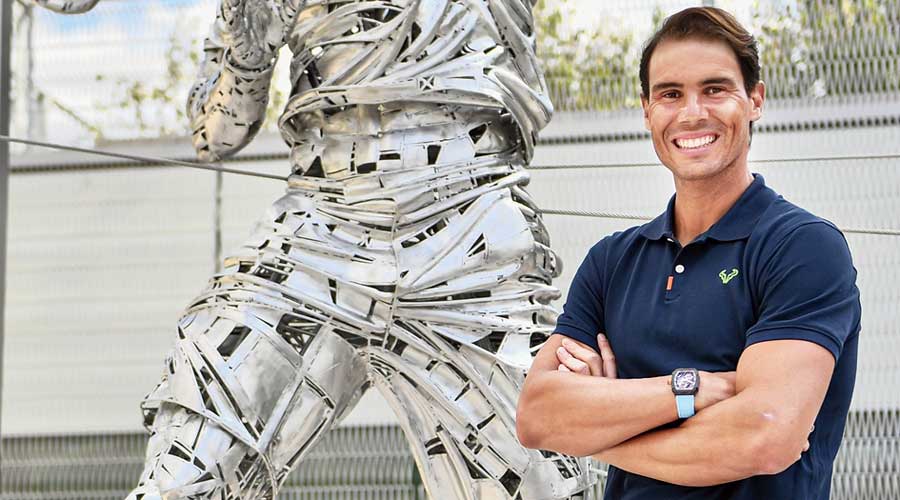 Rafael Nadal
File picture
---
Paris
|
Published 29.05.21, 03:08 AM
|
---
Rafael Nadal said on Friday that without the media "we will not be the athletes that we are today" as Naomi Osaka became increasingly isolated over her decision to boycott all French Open press commitments.
World No. 2 Osaka caused a stir at Roland Garros by announcing that she will refuse to carry out any media activity at the tournament, claiming she fears the effect of them on her mental health.
Nadal, the 13-time French Open champion, said that even though he respected Osaka's decision, media coverage has driven the success of the sport.
"I understand her, but for me without the press, without the people who are writing the news and achievements that we are having around the world probably we will not be the athletes that we are today," said Nadal, a 20-time major winner.
"We won't have the recognition that we have around the world, and we will not be that popular."
Echoing Nadal, world No. 1 Novak Djokovic too said that facing the media can sometimes be "very unpleasant" but it is part of tennis.
Djokovic said Osaka "probably (had) her reasons why" but fell short of endorsing the four-time Grand Slam champion's move.
"I understand that press conferences sometimes can be very unpleasant," Djokovic said after beating Federico Coria 6-1, 6-0 to reach the Belgrade Open semi-finals on Thursday.
"And it's not something that you enjoy, especially if you lose a match. But it is part of the sport and part of your life on the Tour."
Some of Osaka's rivals also questioned her decision with 2019 champion Ashleigh Barty saying media conferences are "part of the job".
Reigning women's champion Iga Swiatek said: "It gives us a chance to explain our perspective, so I think it's good."
Retired Formula One champion Nico Rosberg, former tennis player Zina Garrison and British sprinter Dina Asher-Smith have, however, voiced their support for Osaka.
The Women's Tennis Association (WTA) said it would welcome a dialogue with Osaka over her decision.