Not a funeral, Klopp puts up brave face
'In my life, much worse things happened and I'm still here'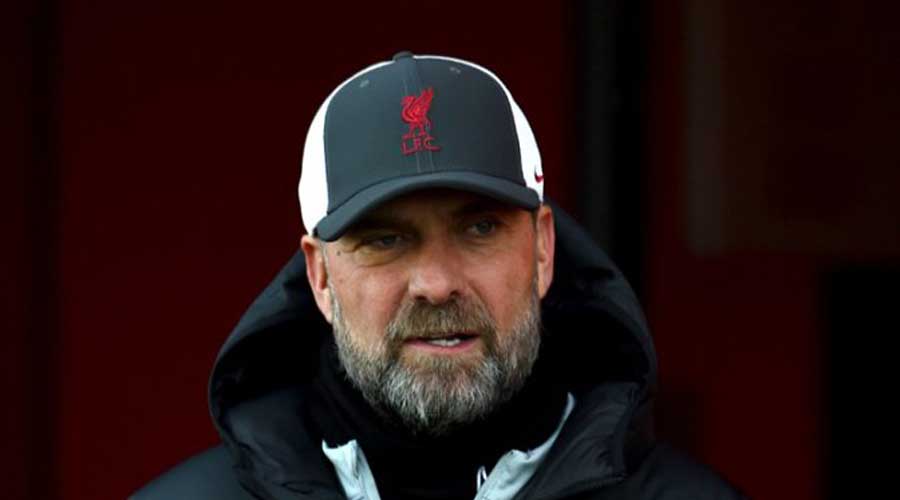 ---
Published 09.05.22, 12:43 AM
|
---
Liverpool manager Juergen Klopp told his side to stop behaving as if they had attended a funeral after the 1-1 draw against Tottenham Hotspur on Saturday. Luis Diaz's deflected strike cancelled out Son Heung-min's tap-in for the fifth-placed visitors at the Anfield.
"First and foremost we should stop behaving like it is a funeral," said Klopp.
"I didn't say that to the boys but it's a little bit the mood here. We still talk about football and these kind of things can happen. In my life, much worse things happened and I'm still here. My problem is that we play against Aston Villa on Tuesday."
Liverpool, who have already won the League Cup, are chasing a quadruple of trophies this season after reaching the finals of the FA Cup and Champions League.
Klopp was critical of Tottenham's tactics after their 1-1 draw at Anfield on Saturday, saying: "I don't like this kind of football."
Spurs had just over a third of possession, prompting Klopp to say: "I am sorry, I am the wrong person to ask about Spurs' defending because I don't like this kind of football.
"But that is my personal problem. I think they are world class and I think they should do more for the game.
"It's a game against Liverpool, they have 36 per cent possession.
"But that is my problem. I cannot coach it. So that is why I cannot do it. World-class players who try to block everything. It is really difficult. Atletico Madrid are doing it. Fine, whatever, absolutely fine, it's just I can't. But yes I respect everything they do. But it's not me."
Klopp added: "It was the expected game. It was always clear that Tottenham would show up like they show up, with all the individual quality they have and the game plan they have, it was clear it would be incredibly difficult."
Despite the disappointment, Klopp insists his side, who are still in the running to secure a historic quadruple, will be ready to go again, starting on Tuesday against Aston Villa.
On the game, Klopp said: "It didn't get easier when you concede a goal.  But I was really happy with a lot of things... Anything could have happened after that. Nothing happened. The stadium was there, the boys kept calm, increasing the pressure without opening up too much. We scored a goal.
"We could have won, but we could have lost as well."
(Written with inputs from Reuters)