Fists of fury at DDCA
The DDCA has been infamous for its infighting which often spills out in public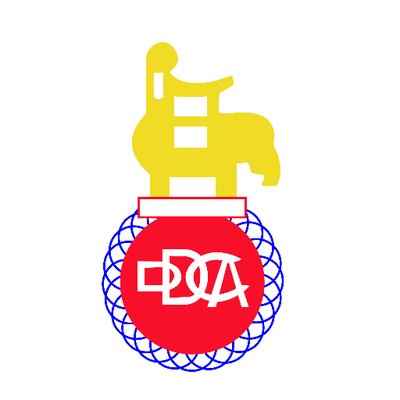 Delhi and District Cricket Association
(Picture: @delhi_cricket)
---
Calcutta/New Delhi
|
Published 29.12.19, 10:25 PM
|
---
The annual general meeting of the Delhi and District Cricket Association (DDCA) turned into a fist-fight between several members on Sunday.
Videos of the embarrassing incident went viral on several social media platforms. Former India opener Gautam Gambhir, who is currently a BJP MP from Delhi, posted one such video on his Twitter account and urged Board of Control for Cricket in India (BCCI) president Sourav Ganguly to take strict action against the offenders.
"DDCA GOES "ALL OUT"...AND DDCA IS ALL OUT FOR A SHAMEFUL DUCK. Look, how handful of crooks are making mockery of an institution. I'd urge @BCCI @SGanguly99 @JayShah to dissolve @delhi_cricket immediately. Surely, sanctions or even a life ban for those involved," Gambhir tweeted.
The DDCA has been infamous for its infighting which often spills out in public.
At the AGM on Sunday, the association appointed Justice (Retd) Deepak Verma as its new ombudsman.
Verma comes in place of Justice (Retd) Badar Durrez Ahmed, only a day after the latter asked DDCA members to exercise restraint.
Interestingly, it was on Badar's suggestion that the proceedings at the AGM were video recorded.
A DDCA release farcically stated that all the members unanimously "passed the resolutions and agendas".
Blows were exchanged and ruling group's joint secretary Rajan Manchanda was slapped by opposition's Maqsood Alam.
According to a source, the AGM was "disrupted by supporters of general secretary Vinod Tihara after resolution 3, 4 and removal of Justice Badar was defeated by almost 75 percent" of the members.
"The supporters of Vinod Tihara also manhandled MLA Shri Om Prakash Sharma and the attendance register was also snatched," the source said.
Probe panel
The association on Sunday also formed a four-member disciplinary committee to probe the incident involving two U-23 players who were called back for allegedly misbehaving with a woman in a Calcutta hotel before a CK Nayudu Trophy match against Bengal.
The committee will be headed by Shiv Nandan Sharma, a former superintendent of Customs and Central Excise, and will also comprise Alok Mittal, Apurv Jain and Sudhir Aggarwal.
"The decision to form the committee was taken at the AGM," DDCA's senior official Ravi Jain said.
The two players in question are Kuldeep Yadav and Lakshay Thareja, who were on Friday sent home for their alleged misconduct.