Cricket: bittersweet highlights from 2020
The sport, like everything else, struggled on the pandemic pitch, but it did not lose all its wickets to Covid-19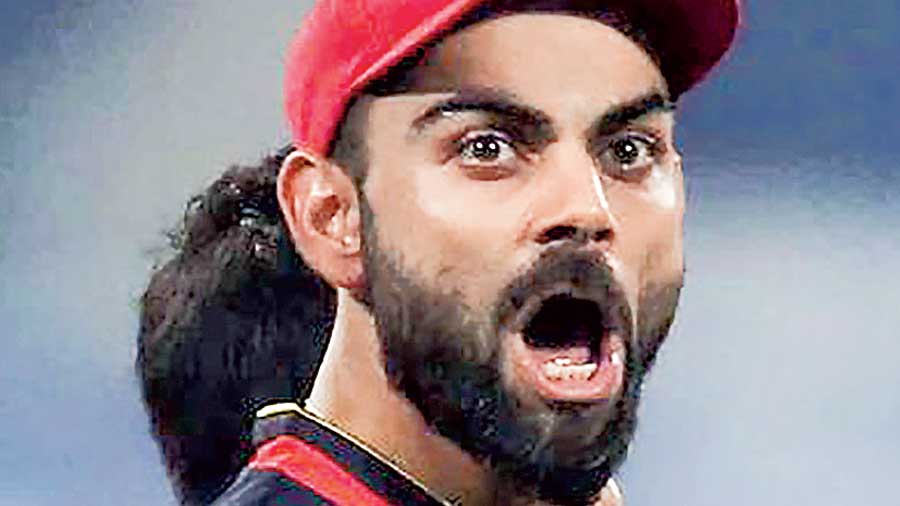 Virat Kohli.
File picture
---
Published 31.12.20, 01:43 AM
|
---
Bubble trouble
The bio-secure bubble has become one of the most widely used terms in the sports world this year, but before Covid-19, few had heard about it. The mere idea of it seems difficult, so imagine what the players actually felt when they were bottled up in a restricted environment for months. No doubt Kagiso Rabada termed it a "five-star prison" during his IPL stint. There have been a few breaches, Jofra Archer being the first to do so during the England-West Indies series, but overall the cricketers have dealt with the bubble bouncer quite well.
IPL in desert
Not that this was the first time the IPL had to be staged outside India, but the BCCI deserves credit for going all out to organise its popular T20 meet in the UAE in the pandemic year. Despite the Board's financial muscle, successfully organising such a big tournament in a foreign land, all of it inside the bio bubble, was not easy. There were also other hurdles all along — from sponsor issues to player pull outs to confusing quarantine regulations — but the BCCI pulled it off. Sourav Ganguly captained it masterfully and the cricket-starved fan had his annual 'six-course' diet alright. 
Dhoni 2.0, a shadow
When he announced his decision to retire totally from international cricket on August 15, there were discussions about how that could lead to Dhoni (picture above) reinventing himself in the IPL. But reality reverse-swept all such hope. IPL 2020 saw a version of Dhoni that no one was accustomed with. As a captain, he could not bring out those master plans of success, often lacking in imagination and intent. As a batsman, he struggled . As a result, for the first time in IPL history, CSK failed to make the play-offs.
Blank call
Playing in front of a packed house has always been considered challenging, but post-pandemic many a cricketer would tell you that it's easier than playing in front of completely empty stands. It was a different challenge, something that nobody could have ever imagined. Suddenly there was no one to raise your bat to after a century, 
no one to appreciate a diving save on the boundary line. For someone like Virat Kohli, who draws energy from the crowd, it must have been mighty difficult. 
An un-Kohli year
He is so easily associated with bagful of runs that Kohli not getting a century in a year where the cricket calendar was curtailed due to the pandemic became catastrophic for his fans. Incidentally, it's a first in 12 years. But it's also a fact that he played just 22 international matches this year. Kohli had a decent ending to the year with four fifties in seven matches in Australia. But it's the lack of a century that rankles. As a captain, he struggled. He, once again, couldn't lead RCB to glory in the IPL and India lost all three Tests that he captained this year. And let's not talk about the 36 in Adelaide.
The Holding speech
Michael Holding never holds back. Be it on the field or off it. On the sidelines of doing commentary during the England-West Indies Test in Southampton, a passionate Holding spoke his heart out on racism, with the "Black Lives Matter" movement being the trigger. "Think about religion... Look at Jesus Christ, the image that they give of him: pale skin, blond hair, blue eyes. Where Jesus came from, who in that part of the world looks that way but again this is brainwashing to show this is what perfection is," Holding said. 
36 & post-36
Indian cricket will perhaps never forget the embarrassment of 36, their second innings score in the Adelaide pink-ball Test. But the gutsy crop of current India players ensured that whenever posterity talks about "the 36" they also speak of the spectacular 8-wicket win that followed it. In Melbourne, the way the Ajinkya Rahane-led team rose from the ruins to script one of the most stunning comebacks in cricket has surprised the fans and the pundits alike. The fact that the team was without many of their first-choice players, including captain and top batsman Kohli, makes the success all the more sweeter.