Coronavirus headwind for Dutee Chand
The 24-year-old Dutee was to train and take part in Olympic qualifying events in Germany from March 2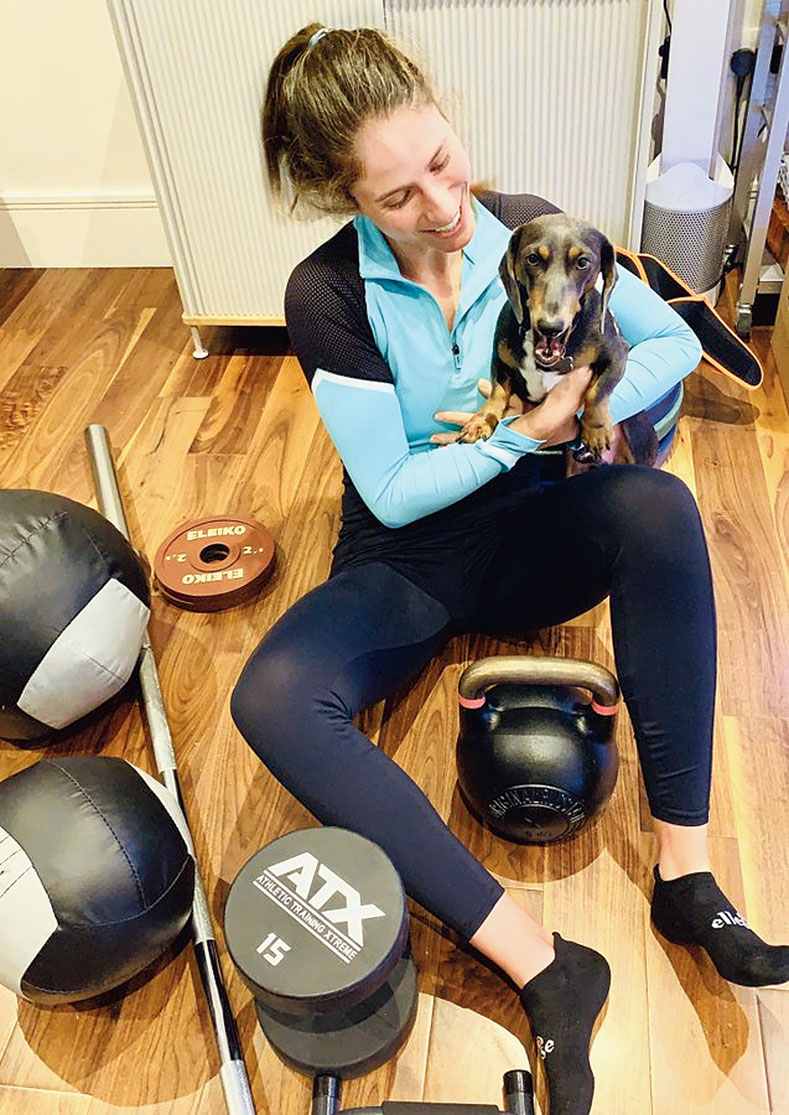 ---
---
India's fastest woman Dutee Chand is wary of missing out of the Olympics after she was deprived of her training-cum-competition stint in Germany due to the Covid-19 pandemic, which affected her plans to qualify for the Tokyo Games.
The 24-year-old Dutee was to train and take part in Olympic qualifying events in Germany from March 2 but despite getting the visa and sponsorship, she could not make it there.
"I was to go for a training-cum-competition stint in Germany from March 2. I was planning to run in some quality competitions in Europe and hoping to qualify for the Olympics. But all my plans fell apart due to this coronavirus," Dutee said from Patiala where she is taking part in the first leg of the Indian Grand Prix series on Friday. Asked how confident she is about qualifying for Tokyo Olympics, Dutee, who won a silver each in both 100m and 200m in 2018 Asian Games, said, "I don't know. I am worried that I may not qualify for the Olympics."
Ashwin's plea
India cricketer Ravichandran Ashwin on Wednesday appealed to his fellow citizens to practice social distancing and care for the society to contain the dreaded pandemic. "The planet is challenging the human race, asking us if we can be responsible towards the society, it's asking us if we can be honest and confine ourselves for another persons sake. Thinking face some very difficult questions to answer. Stay safe and answer the questions Folded hands#coronavirusindia," Ashwin tweeted.
Habas quarantined
ATK's record two-time Indian Super League (ISL) title winning coach Antonio Habas is in the mandatory quarantine period in Madrid, the Spaniard said on Wednesday. "Madrid is blocked, the people have to be in their homes and only can go out for minimal services," Habas said.
The 62-year old reached Madrid via Dubai after returning to Calcutta from Goa where he masterminded a 3-1 victory over Chennaiyin FC in a closed door final. "Everyone in my family is fine. No problems there," Habas said. "I'm in my house, the government thinks that in 15 days everything will be normal."
AFC Cup deferred
I-League side Chennai City FC's next two AFC Cup games will not be held as scheduled after the Asian Football Confederation on Wednesday postponed all matches of the continental competition until April end. Chennai City, who qualified for this second tier club competition in Asia as I-League 2018-19 champions, were to play against TC Sports Club of Maldives on April 15 in Male in a Group E match, followed by a game against Bashundhara Kings of Bangladesh on April 29.
US PGA derailed
The US PGA Championship, scheduled for May 14-17 at Harding Park in San Francisco, has been postponed, the second 2020 Major golf championship to be derailed. The PGA of America said Tuesday they hoped to reschedule the event at Harding Park later in the year. The news came after Augusta National Golf Club announced that the Masters would not be held April 9-12.
Durant tests positive
Kevin Durant is reportedly among four Brooklyn Nets players who have tested positive for the coronavirus and are in isolation. The injured Durant, who has yet to play for the Nets since signing for the club last year, confirmed he had tested positive. "Everyone be careful, take care of yourself and quarantine. We're going to get through this," Durant was quoted as saying.
Alaves' 15
La Liga side Alaves have confirmed a total of 15 positive coronavirus cases, a club statement said on Wednesday. The news comes after the Basque club revealed on Saturday that two members of their coaching staff had tested positive for the virus. None of those affected have displayed any symptoms, they added. "There have been 15 positive cases, three of which are from the Deportivo Alaves first team squad and seven members of the coaching team," the statement said.
Infantino's offer
Fifa president Gianni Infantino on Tuesday proposed delaying next year's revamped 24-team Club World Cup in China after Uefa postponed the European Championship until 2021. South America's equivalent of the Euros, the Copa America, also scheduled for this June and July, has also been postponed by a year, ensuring European-based players will be free to finish the season with their clubs. Infantino said in a statement he would hold a conference call with Fifa officials, during which he will suggest "to decide at a later stage — when there is more clarity on the situation — when to reschedule the new Fifa Club World Cup, later in 2021, in 2022 or in 2023."