'Yassification' is a photo-editing trend with a satiric twist to it
In order to 'yassify', several beauty filters are applied to a picture on FaceApp — which became popular a couple of years ago — until the original picture is unrecognisable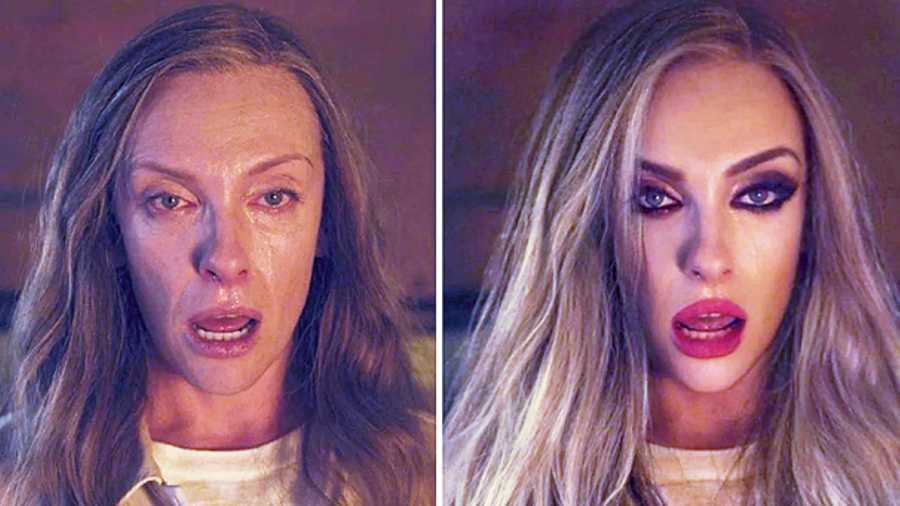 The yassification of the Hereditary actress Toni Collette
---
Published 29.11.21, 02:15 AM
|
---
Toni Collette to Alan Rickman. Abraham Lincoln to Joe Biden… they have all been 'yassified'. The last few weeks have made the Yassify Bot account on Twitter put the pedal to the metal, picking up followers in large numbers. And it's growing.
Yassification doesn't involve a new app; it's a way of working around a beauty-centric app to achieve hilarious results. In order to 'yassify', several beauty filters are applied to a picture on FaceApp — which became popular a couple of years ago — until the original picture is unrecognisable while the resulting image looks unique.
Among the early images to have been given the treatment is that of Toni Collette, whom we know well from Hereditary. The resulting image is unidentifiable. There are several photo-retouching apps but the account that's tweeting these photographs is using FaceApp and its "hot" filter, which had created an uproar for lightening users' skin tones.
Though the account is called Yassify Bot, there is actually a human running the show — 22-year-old nonbinary art student Denver Adams, who is reportedly based in Nebraska. Teen Vogue managed to speak to him about the trend and during an interview he said: "I don't know if there's a deeper meaning behind this meme trend, but if I had to theorise it, it would be that it's kind of making light of how ridiculous this AI technology is, how smart it is, how it's able to read faces and completely retouch them into something so artificial with a click of a button, within one second. I don't know if that's a scary thought, but it makes a joke out of it which I think is funny. I would say that it's satire." The word 'yass' (also spelt 'yas' and 'yaas') has been popular in the LGBTQ community for long and was popularised in a 2013 video of a fan admiring Lady Gaga. According to The New York Times, the Comedy Central show Broad City, in which Ilana Glazer's character frequently deploys the phrase "yas queen", also helped to bring the word into wider use.
The memes have also a few things in common with the subculture of "bimbofication", which involves a "surgically enhanced brand of femininity" Since FaceApp, there have been several filters on platforms like Snapchat that has played on the theme of gender-swapping.
Denver Adams is not a fan of buying all kinds of apps, so he wanted to get the most out of the FaceApp during a month-long subscription. Having studied art history in school, he indeed got the most out of the app and what some filters could do. At the same time, he's well aware that memes have a shelf life. "The first day I got 10,000 followers, by the second day I had 30,000, then 50,000... 70,000, and I'm up to almost 120,000. But it's pretty much capped there," he said last week.
Adams is very much aware of the downside of FaceApp and considers it a serious issue. But perhaps that's what he wants to show — the shallowness of it all. FaceApp is just a tip of the iceberg. There are several phone manufacturers that are including beautify options in the photo editing apps, which too needs to be tackled.