Each time you dress up, make the music memorable with Spotify
The music app is partnering with digital creators and stars Dixie and Charli D'Amelio, to launch GetReadyWithMusic and inspire fans to celebrate their own getting-ready playlists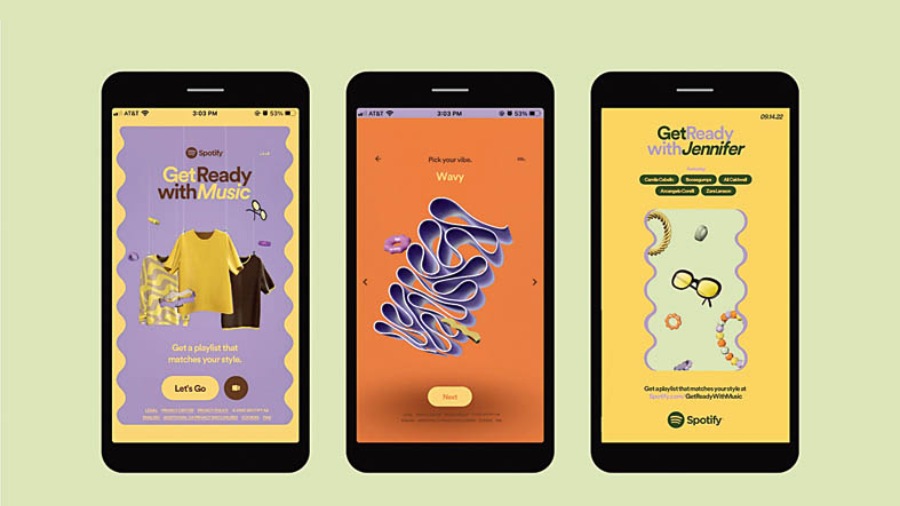 Spotify's GetReadyWithMusic interface
---
Published 24.09.22, 05:27 AM
|
---
There's a video tag that's popular – GRWM or get ready with me. It's a trend that brings together people getting ready for parties, office or even grocery store. These videos are enjoyable and, of course, relatable. At the same time, music plays an important role. It should change with the outfit you are wearing or the occasion. So now you have Spotify's GetReadyWithMusic — a new interactive experience that will create a playlist based on your outfit.
Music is known to trigger a memory, so these playlists can also help create the moment. When you listen to the playlist, it'll bring you back to how you felt in the outfit you were wearing since Spotify will store all of your GetReadyWithMusic playlists in your Music Closet
Spotify is partnering with digital creators and stars of The D'Amelio Show, Dixie and Charli D'Amelio, to launch GetReadyWithMusic and inspire fans to celebrate their own getting-ready playlists. How do you make it happen?
Get the latest version of the Spotify app and then visit spotify.com/getreadywithmusic on your mobile device (available on iOS and Android). Next, answer the prompted questions to tell Spotify about the vibes of your outfit – this is where you'll share what you're getting ready for, and describe your fit's color story and texture. Upload a photo of yourself in the outfit to serve as the cover of your new playlist. Then you'll receive a personalised, outfit-complementing playlist – complete with custom cover art – to stream and share with friends on social. Once you've gone through the experience a few times, don't forget to check out Spotify's Music Closet.