You are what we want you to become
So here it is. You can be many things. But you will have to choose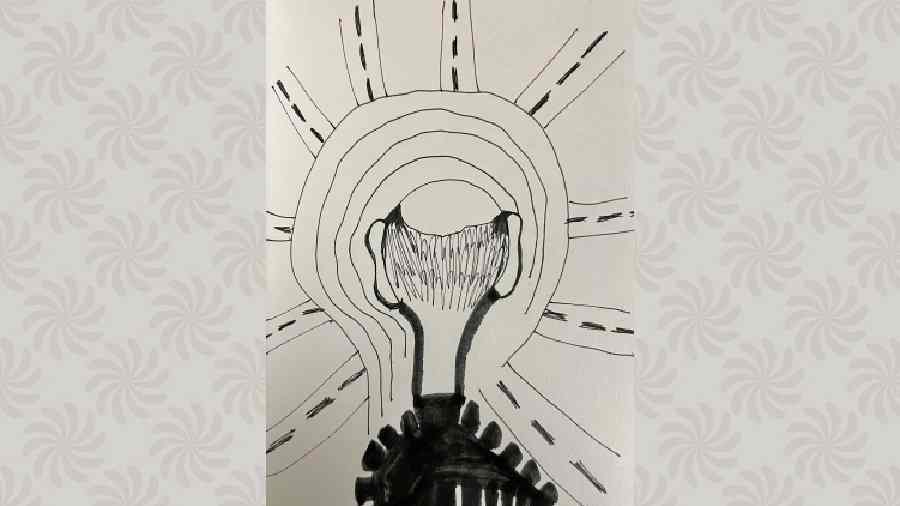 So onward! Badhe chalo! Yours is not to reason why, remember, yours is but to do and die. Doob maro!
Anon
---
Published 26.06.22, 02:50 AM
|
---
No point losing hair on this, is there? Although, come to think of it (and thinking is still allowed, so treat yourself and think) there is a resonance to the losing hair bit somewhere here.
Someone did mention barbers, though, and barbers ply an essential and respectable trade. They could make you lose hair. And a few other things like nails and dead skin and accumulated grime on parts of the body you may not bother accessing. And money, you will lose money too.
But as always, or often, we are digressing. Weight or weight loss is so quotidian it isn't really a matter to remark or dwell upon beyond, you know, the length of time we have dwelt upon already. Let's move on.
But where to? In what direction?
Ah, but worry not. There are many places, many directions. Once you have ended with your business here — or rather, we have ended with yours — there are many ways open to you, many ways you can go. Take your pick. Then, sayonara, see you another day, another place. Fare thee whatever it is that they say after they say fare thee... I cannot recall.
We are changing what used to be. And unless we forget and cauterise what used to be, we will never really move on, right soldier? So onward! Badhe chalo! Yours is not to reason why, remember, yours is but to do and die. Doob maro!
Once you are done here, who cares? Once we are done with you, we don't care. Or we might. Just a bit. For old times' sake, for, you know what, the way we were. So here it is. You can be many things. But you will have to choose. If I say this thing or that thing, you will say, arrey wah, you want to become this after being THAT for all of four years? Hain? What a diabolical person you turned out to be, hain? Worse than the Ooolf dressed as granny all ready to gobble up EdIdingOood in that dark and frozen wood. Oh, what would I have done for a bit of security, or a guard? Or better still, a security guard. Now that's something to become, ain't it? And that something I could do with, ain't it? And you say I can go away from here when you are done with me and actually become one, right? A security guard. Yiiiiippppppeeeee!!!! Oh jhappiiii! Oh bhaaaaajhaaaappppiii!!! Please. I love you. Promise me, promise me this is true, these many things I can become, when you are done with me. Please. Jummmaaaa-Chummmmaaaa! But no, mishtake, sorry. I am a good boy, sanskari. And…
Papa kehte hain bada naam karega
Beta hamara bada kaam karega
Magar yeh toh koi naa jaane
Ke meri manzil hai kahaaaaaan!