Yes Sir. Yes Sir.
Henderson argues that democracy is in trouble and by association free market is in jeopardy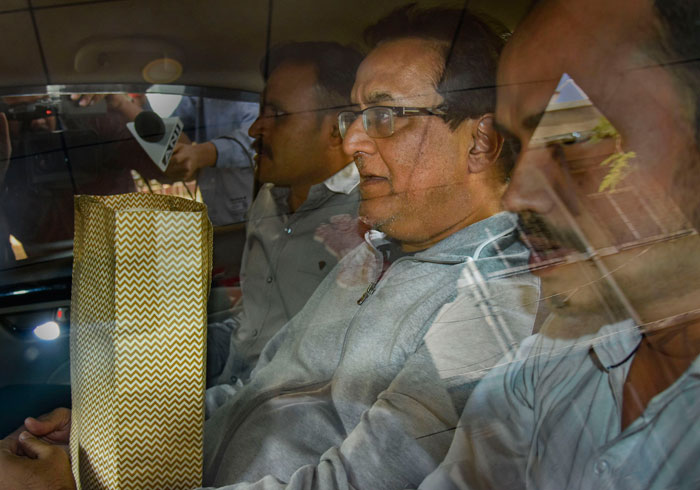 Yes Bank founder Rana Kapoor being taken to a court after being arrested by Enforcement Directorate under money laundering charges, in Mumbai, Sunday, March 8, 2020.
PTI
---
Published 14.03.20, 07:03 PM
|
---
Another bank scam. The Indian banking system has reportedly detected Rs 71,500 crore worth of frauds in financial year 2018-19. And now Yes Bank is under a moratorium. Let's work this one out backwards. The scams happened because some one or more in position(s) of power bent rules. They bent rules for individual gains and because they could. They could because some one or more in the system either looked away or napped. And that some one or more remained unseeing because it was more lucrative to be that way than to keep vigil. 'Corporations have broken unions, clashed with the free press, and flooded the political system with money in an attempt to control policy. But the result has been not the free market triumphant, as business leaders may have hoped. Instead, we've been left with a system that favours the rich and the well-connected at the expense of the general population,' writes Harvard professor Rebecca Henderson in the piece The Business Case For Saving Democracy.
Three bags full
Henderson argues that democracy is in trouble and by association free market is in jeopardy. (She is, of course, talking about the world at large.) So when a Kashmir experiences lockdown for months, the economy suffers a loss of close to Rs 18,000 crore in the first 120 days alone. (Source: Kashmir Chamber of Commerce and Industries report.) When Delhi burns, as it did recently, the estimated loss by trade bodies is $34.65 billion. (The non-human casualties include 500 vehicles, 92 houses, 57 shops, six godowns, four factories, two schools.) Whenever an intolerant state makes Internet shutdown a routine thing, it translates into losses of Rs 2.45 crore per hour for dependent businesses. And in the meantime, LIC and SBI will pay for Rana Yes Kapoor's profligacy.
Bottomline
The mega business guys are still thinking individual bottomlines. Air India is bleeding. But speculation is Adani might make a bid for it. Adani Enterprises Ltd has won a Rs 1,546-crore project from National Highways Authority of India. $30 billion of public sector stock is due to go on sale in the coming year. The very business community that has brought democracy to its knees should be tasked with its repair, Henderson seems to argue. But why should the business community oblige? According to the professor, '... because they have a very strong business case.' The case is this: the social unrest is aggressive populism which leads to populist governments which excel in authoritarian rule, which leads to crony capitalism. To quote Henderson, 'And that's not the free market. And it's lousy for most businesses.'