Watch me on the Danda March
Dandi is a known sort of thing, I know. But it is also a bygone sort of thing. Dandi was the work of that emaciated very — not-56 fellow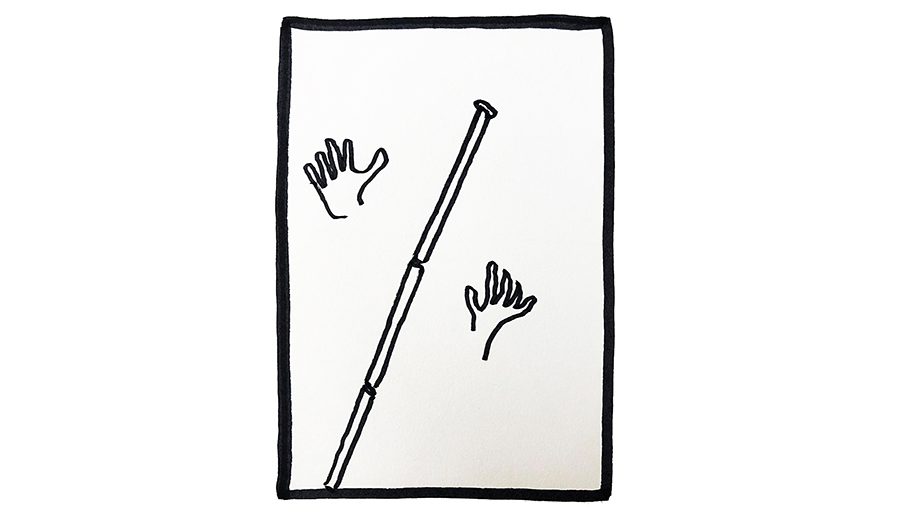 ---
---
There it is, the new anthem. I have given it to you. Or handed it down, rather. It is titled "Danda". That's all there is at the moment, "Danda", just the name. The rest will follow. That is upon you; you shall write the rest of this. You have the headline, make the lyrics as you go on, but make sure they are becoming of the title you have been given: Danda. 
I know, and we all know, there is Dandi. It could well be it is the feminine of this new thing — you know, Danda and Dandi — but it could well be it is not. These are different times. Correct times. You can make masculines of feminines and feminines of masculines and think you will get away with that. You may, well if you are lucky you still may, but not all the time. Beware. Of Correctness.
It is the new incorrectness, a bigotry all its own. It bans words, it invents words. It is offended at words, it dictates what words may be used, what words may absolutely not be. Correctness believes it is correct, but in so believing, it turns, very often, the opposite of it. Is hectoring correct? Is dictating correct? Is pronouncing on what is right and what is wrong, what may be said what may not be, correct? Is becoming arbiter of virtue and vice correct? But who are you to decide? Is that a correct question to ask? No. Absolutely not. And that is where Correctness goes incorrect. There can be no questioning or Correctness. It is a Book. It is a Religion. It just tells you, it does not want to hear. It tells you it is my way or the highway, it tells you that you are either with us or against us. That sort of thing. It is black and white, this or that, there are no greys. You know what I mean.
I mean there is a problem when things are only white or black, one way or another, right or wrong. Things are not always like that, or are they? Between an apple and a rotten apple, there must be an apple not so apple and an apple not so rotten, isn't it? Anyway, it is not as if one expects to be understood. Reason is not everybody's thing. But then, dogma isn't everybody's thing either. There is no good person or bad person, there can be good persons with bad things about them and bad persons with a few good things about them. No? All right then, I have quite lost you in that case, but I shall forge on. This space needs to be filled, that's the job.
We were on our new anthem. Danda. Dandi is passé, no matter that it also sounds smaller and a bit feminine. Pardon me, Dandi is no match to Danda. I couldn't care who agrees. Try telling someone you are going to use the Dandi. Try telling someone you are going to use the Danda. Tell me the difference in how folks react. Be honest about it. Danda wins.
Danda is something we have always toyed with, but seldom been able to use. We only fantasised about the Danda. We had Dandas, never used them. We persisted with Dandi. We did Dandi Marches. Now, the Danda. Danda March. Be prepared.
Dandi is a known sort of thing, I know. But it is also a bygone sort of thing. Dandi was the work of that emaciated very — not-56 fellow. Bag of bones sort of thing. We need sterner stuff, 56 kind. Dandi will not work anymore, we need Danda, it will be our new freedom song. Danda is what we require to achieve freedom. Danda is what we need to use in order to get where we want to. Spare the Danda and spoil the Funda. We need to use the Danda, we need to beat out a few things. We have extra things, we have things we do not want, have never wanted. We need to spank out what does not fit. That is why we invented the Danda. A long time ago. When we began to imagine what we should be. We knew we needed the Danda, not Dandi.
We needed no Dandi March, we needed a Danda March. Now that time has mercifully come. No regrets. Forget the time when... 
We would only uselessly meet
For such a long time
And gloat and mime
Who we would one day beat.