The manner in which elephants are treated in India is shameful
The slew of elephant deaths in Kerala has been mostly due to faulty upkeep and the lack of proper diet and rest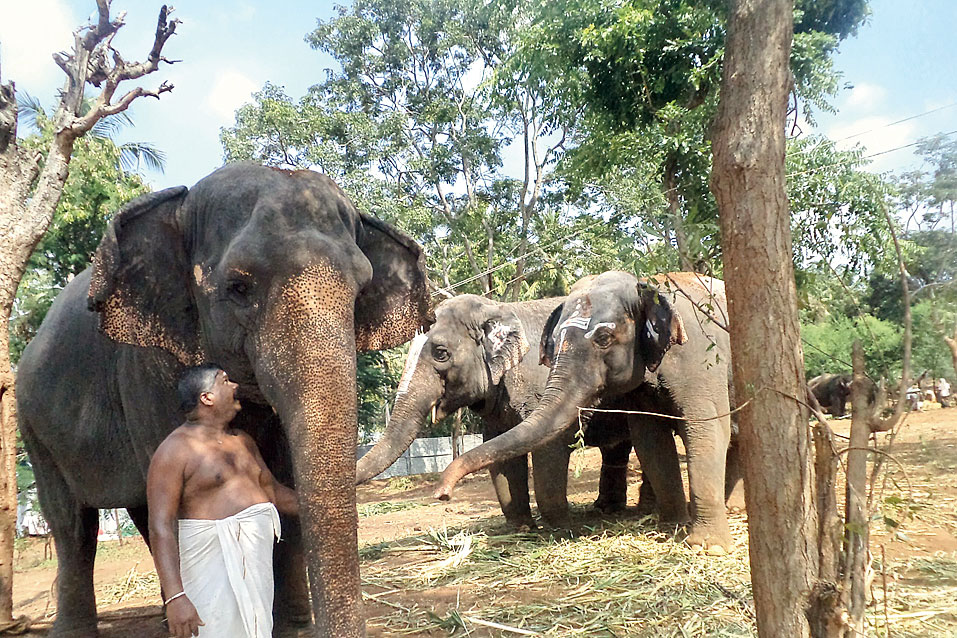 Temple elephants in Thanjavur district, Kerala. Elephants are intelligent creatures that bond deeply with the people they love.
(Telegraph file picture)
---
Published 18.06.19, 11:43 AM
|
---
Sir — It is heartening that Kerala has decided to rescue elephants that have been tortured by their owners or mahouts. This move was long overdue; there has been a slew of elephant deaths in the state, mostly on account of faulty upkeep and the lack of proper diet and rest. There seems to be no end to human cruelty. Elephants are intelligent creatures that bond deeply with the people they love. The manner in which they are treated in India is shameful.
Kaveri Raj,
Ernakulam, Kerala
Rain stopped play
Sir — The matches of the cricket World Cup this year were expected to be interesting and nail-biting. However, the first four matches were largely one-sided; more worryingly, some important ties were washed out on account of persistent rain. Since the bad weather had been predicted well in advance, the International Cricket Council should have shifted the matches to other venues and at least made provisions for ground covers. Most important, there ought to have been a provision for a reserve day of play. Because certain matches were washed out, the teams involved lost vital points, especially some of the Asian countries. It is still not too late to shift upcoming matches to places where the weather is likely to be better.
Vinay Mahadevan,
Chennai
Sir — It is a mystery as to why the England and Wales Cricket Board could not invest in ground covers when it knew that rain could wash out a number of World Cup matches. What is the point of the tournament if the teams cannot even play?
Shalini Roy,
Calcutta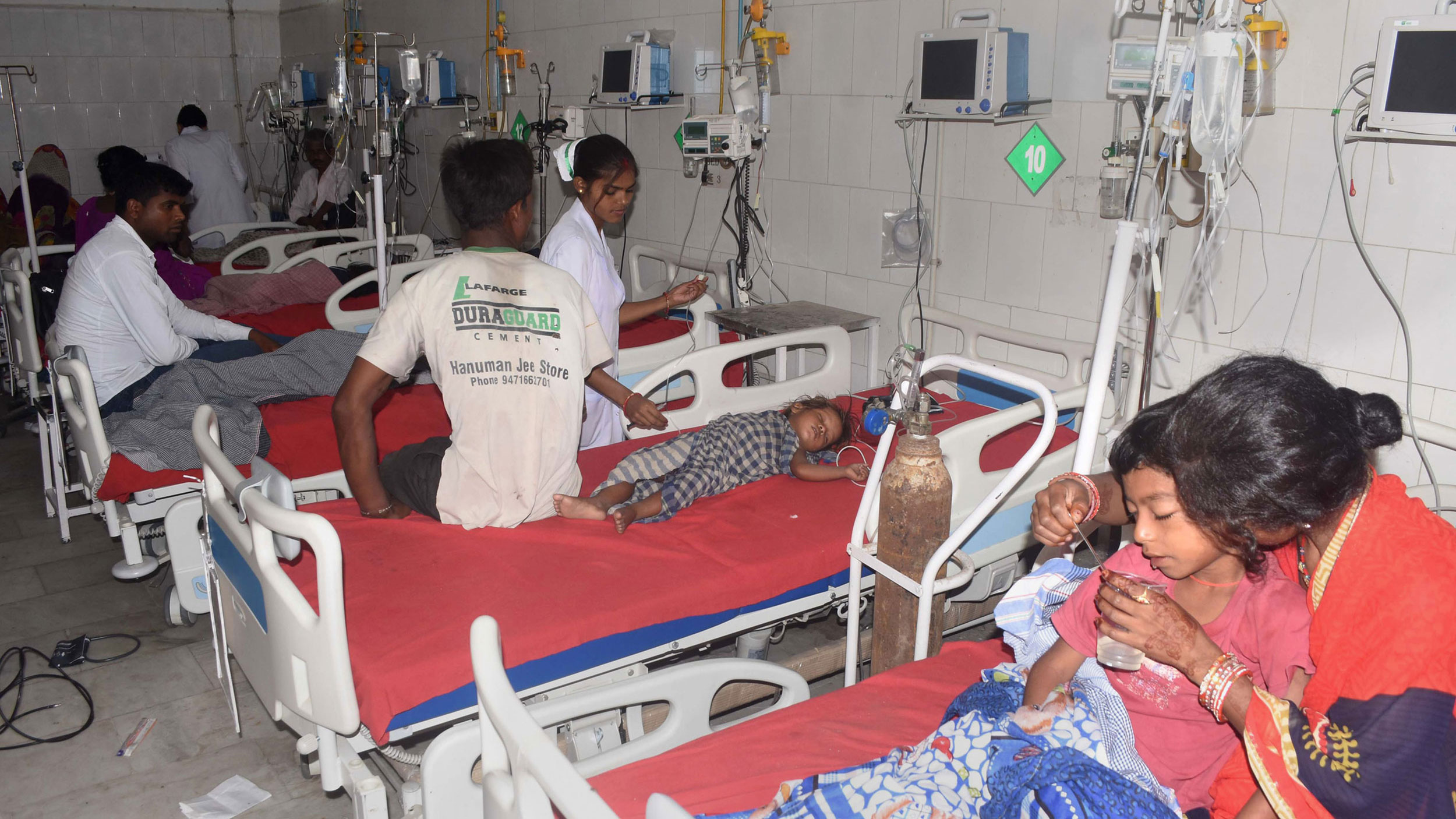 Too little, too late
Sir — Recently, 14 children died on account of acute encephalitis in Muzaffarpur in Bihar, taking the death toll to 32, while over 100 children are seriously ill and are fighting for their lives in various hospitals. It is a pity that the administration only took action when the conditions worsened. The Central government sent a team of seven experts after it became clear that the situation was getting out of hand.
If only the government had taken the initiative of raising awareness to prevent the spread of the disease and provided treatment during the early stages, many lives could have been saved. In rural areas, whenever there is an outbreak of any disease, the symptoms are often wrongly diagnosed as those of the flu or other viral infections. However, it is a fact that governments and politicians are rarely serious about the plight of the common people. The lack of sanitation and hygiene and insufficient waste disposal services contribute to the spread of such vector-borne illnesses.
The state government of Bihar should improve the facilities at government hospitals. People are often unaware that proper vaccinations can prevent many diseases.
Kiran Agarwal,
Calcutta