Something Kind of a Surreal Reality
It's there, all across the place, making itself heard. If you cannot hear it, perhaps you choose not to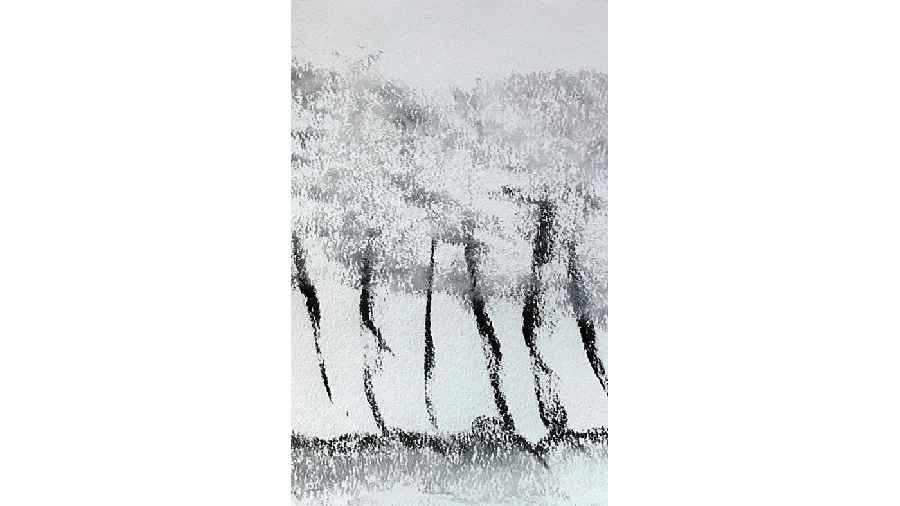 This thing is about how we've arrived here, this thing is part of the beginning of things
Anon
---
Published 20.11.22, 03:07 AM
|
---
You can see it. Or can you not? It's there, all over. Every way you look at it, it's there. If you cannot see it, perhaps you choose not to.
You can hear it. Or can you not? It's there, all across the place, making itself heard. If you cannot hear it, perhaps you choose not to.
You can feel it. Or can you not? It's there to be felt, if only you would. Go on. If you cannot feel it, perhaps you choose not to.
It is such a thing. It's there. But you can say it isn't. Or that it means nothing. For all of the things that can be seen and heard and felt, it adds up to nothing. Who knows? Who's to tell? We'll see.
No ordinary thing this, though. What's happening. This thing is about how we've arrived here, this thing is part of the beginning of things. It's partly how we arrived here. This would not happen before the beginnings, beginnings were only made because this happened. Beginnings are still being made because this happens — we get up, shaky, imbalanced, uncertain, looking for certainty without knowing quite how, trying to seduce certainty from the audience, frightened and fraught over failing this moment or the next, thump! and gone, seeking to achieve balance with everything that can be found to assist balance, within and without, not even sure what balance could be or mean, that sort of thing.
Beginnings. The beginnings that never end, because everything pretty much must have one. So at some stage we began to walk, we as in the species, and then we went places, far too many places, and did the things that have made us more than ever before. Let's not even put a number to ourselves because the moment you do that you've been outstripped, the data's dated.
And then there is that other beginning — the beginning you and I still must make, upon urging and encouragement or in the absence of one or both because this beginning must be made. We must walk. Get up and walk. And go somewhere. And along the way do something. We walk, and there are consequences. At the very least a distance gets covered between the planting of one foot and the advance of another.
Can you see it? Or hear it? Or feel it? There's a moving. A rustle. An occupation of space, the emptying of it and the occupation of another space. By one shape. And others around it, converging, dispersing, embracing, interlocking. And so many shapes — for a start the shapes of smiles that are just that — smiles. For no reason other than that smiles shouldn't require a reason. Did we forget that? Did we forget to smile just like that? It may be nothing more than movement, but it is movement. It is moving things. It's not unreal. To think it is so, maybe that's unreal. Wake up. Watch.
Are they all out walking?
And coming towards us?
Or are they just all talking?
And making a big fuss?