Letters to the Editor: One Nation, One Laxative is the only hope
Readers write in from Calcutta and New Delhi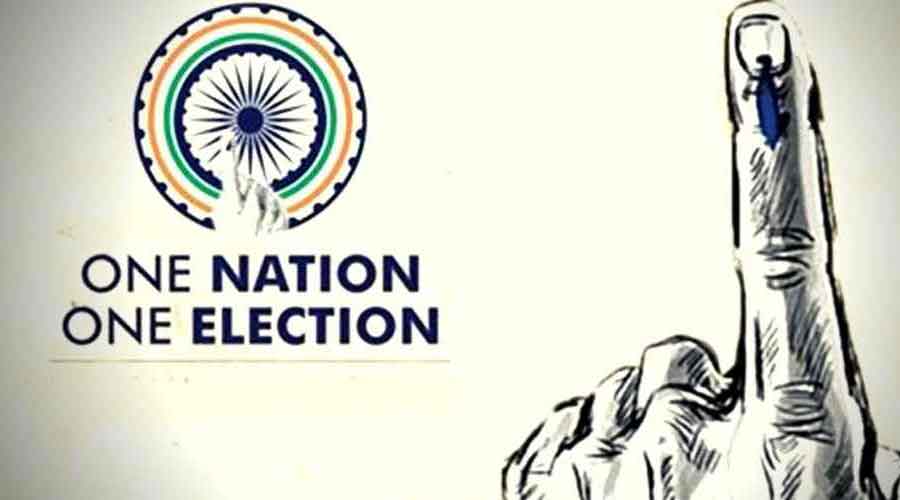 Representational image.
Facebook
---
Published 28.03.22, 01:45 AM
|
---
Let it out

Sir — There has been a lot of publicity around One Nation, One Election or even One Nation, One Language. But the concept that needs our focus right away is One Nation, One Laxative. Studies show that 22 per cent of adults in India suffer from constipation, while around 14 per cent of the country's urban population have chronic constipation, which is higher than the worldwide average of 10 per cent. One only needs to look at our TV anchors for proof. The vitriol in our public debates, be it on TV or social media, is perfectly explained by endemic and long-term constipation. Bring the whole country under one laxative regime that works and see how the nation's collective mood improves.

Anusua Samanta,
Calcutta

Hot topic

Sir — All of India is set to experience extreme weather conditions this year. The India Meteorological Department has warned that many regions will experience wet-bulb temperatures of 30 degree Celsius or more. A wet-bulb temperature — a measure that combines heat and humidity — of 31 degree Celsius is considered hazardous. This will have severe implications — it will disturb cropping patterns, livestock health, and reduce the productivity of farmers, labourers and factory workers. India already has the greatest heat exposure impact on heavy labour — more than 101 billion hours are lost per year owing to it. Yet, India refuses to take concrete steps to check climate change.

Amitava Roy,
Calcutta

Sir — India had formulated a Heat Action Plan in 2016, focusing on community outreach and early warning systems, capacity-building of healthcare workers, and addressing vulnerable groups. But a one-size-fits-all approach will not work in a country as vast and climatically varied as India.
 
States must come up with local blueprints and review their development plans to ensure that cities and towns do not become heat deathtraps. The poorest and the most vulnerable will be hit the hardest by climate change and this is the section that needs to be at the centre of mitigatory measures.

Suparna Basu,
Calcutta

Sir — High temperatures, relative humidity and heavy rainfall are directly proportional to the transmission rates of dengue. India is, thus, likely to have a significant healthcare challenge on its hands soon.

Rima Roy,
Calcutta


Ethical dilemma

Sir — Towering figures of classical jurisprudence like Hugo Grotius had claimed that tyrants were 'common enemies of humankind' who should be eliminated. In The Republic, Plato condemned tyranny as the most degenerate political crime. In De Officiis, Cicero said tyranny was a pestilence on the body politic which should be severed. However, since the Second World War and the Nuremberg trials, the international culture has been to prosecute tyrants rather than kill them. There is a huge grey area around the issue of tyrannicide — the killing of a ruler who rules illegitimately, oppressively and/or acts aggressively at home or abroad. Vladimir Putin appears to meet this definition of a tyrant. What happens to him, however, remains to be seen.

A.K. Sen,
Calcutta


Hasty decision

Sir — Zomato is preparing to launch a 10-minute food-delivery service, Zomato Instant. The plan will be introduced in its home base next month. The aggregator is banking on impersonal algorithms to implement its insane idea. However, Indian roads are often damaged and the traffic unruly and unpredictable. Online maps that the delivery executives depend on can be inaccurate, lacking finer details. Although the company has assured that delivery partners will not be penalized for failing to reach on time, the latter are rightly circumspect.

Shivam Pathak,
New Delhi

Sir — Zomato's new service will put the lives of its delivery executives in danger. They already risk life and limb to deliver food on time. Delivering food in 10 minutes is nigh impossible; even restaurants take longer to put food on the table. Zomato must rethink its plan.

Anusha Ghaznavi,
Calcutta


Lost charm
 
Sir — Since Instagram arrived in 2010, sharing photos with thoughtful captions and relevant hashtags has been a low-cost form of advertising for many small businesses. But at the end of 2021, Instagram's parent company, Meta, changed the platform's algorithm to prioritize videos called reels. Accounts that do not regularly post the short-form videos appear below those that have embraced the format in users' Instagram feeds, resulting in a notable drop in engagement on posts and, in turn, sales.

Basabdatta Dey,
Calcutta


Parting shot
 
Sir — The Indian government must be lauded for relaxing import requirements for companion dogs and cats from Ukraine, following an appeal by the People for the Ethical Treatment of Animals, India.

Sohini Saha,
Calcutta