Letters to the editor: German politics at the brink of change
Readers write in from Delhi, Jamshedpur, Nadia, Howrah, Calcutta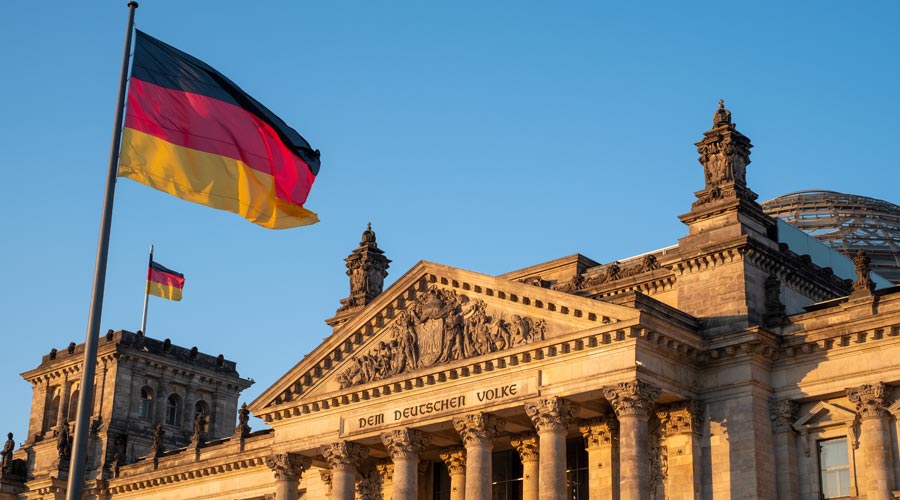 ---
Published 05.10.21, 12:46 AM
|
---
Futile hurdles
Sir — As per new Reserve Bank of India mandate, automatic recurring payments made by credit or debit card, for various recharge and utility bills will have to be further protected with an additional factor of authentication. This is allegedly to protect customers — a near impossibility in an age when card details are uploaded online. What this does in reality is leave people unable to subscribe to services like the New York Times. Surely, the State is smiling?
Anamika Saha,
Calcutta
Uncertain future
Sir — The German federal election results have taken everyone by surprise ("Teutonic shift", Sep 30).  The Social Democrats took a narrow lead with 25.7 per cent of votes over the Christian Democrats who secured 24.1 per cent. Now, the Greens and Free Democrats, at 14.8 per cent and 11.5 per cent respectively, have the opportunity to play kingmaker.
Olaf Scholz, the SDP candidate and incumbent vice-chancellor and finance minister, is likely to be the next chancellor of Germany. Armin Laschet, CDU candidate and Merkel's heir-apparent, was uncharismatic and ran a lacklustre campaign in comparison to Scholz. German politics is at the brink of a massive change. Hopefully, the next chancellor will be able to steer Germany and the European Union in the right direction.
S.S. Paul,
Nadia
Sir — The retirement of Angela Merkel from active politics coincided with the CDU performing poorly at the national elections. Many think that had Merkel chosen to run for the chancellorship, the CDU may have won the elections. The saving grace is that the German public has largely rejected the far-right Alternative for Germany. Germany must not allow the far-right to gain ground. 
Jang Bahadur Singh,
Jamshedpur
Sir — Elections, we are often reminded, have consequences, but those consequences can take time to unravel. It is thus heartening that there is a cross-party consensus on the need to address the climate crisis aggressively among most. This is key given the sway that Germany holds over decision-making within the European Union.
Ravi Nagori,
Howrah
Defining role
Sir — It was saddening to learn that the actor, Ghanshyam Nayak, passed away following a battle with cancer. Nayak had won hearts with his endearing performance as Nattu kaka in the TV show, Taarak Mehta ka Ooltah Chashmah. This is a huge loss for Indian television. We will remember him whenever we watch reruns of the show.
Sourish Misra,
Calcutta
Sir — Ghanshyam Nayak was a remarkable actor who breathed life into the characters he played on screen. He had a long and illustrious career but we will perhaps always remember him as the goofy and loveable Nattu kaka. He will be missed.
Rohan Tripathi,
Delhi