In desolate places, desperate men
What heavy weather we have made of what was once the fertile birthing station of all manner of life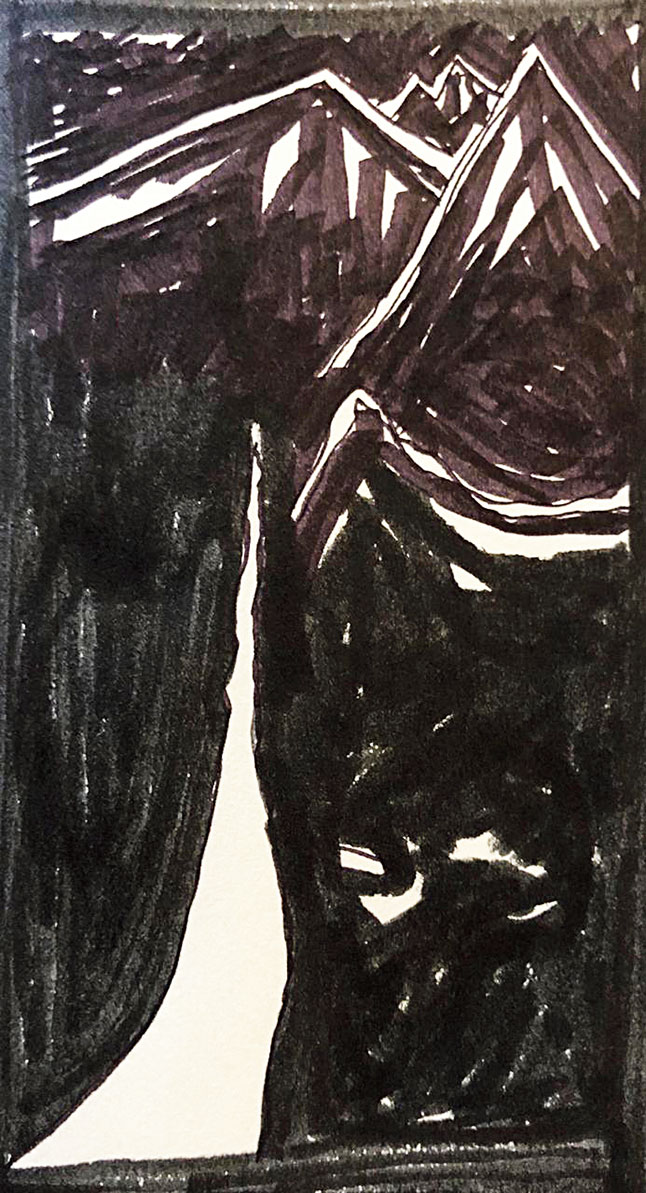 We've ventured where we needn't have. We've regularly made misadventures of ill-thought ventures
Image: Anon
---
Published 14.07.19, 04:53 AM
|
---
One of the things men do is exceed. Women do it too. Of course they do. But when I say men, I mean it quite generously for women and then, of course, factually for men as well. Before correctness descended upon us with its callow and literal tyrannies, language had something called a metaphor, an instrument of conveying greater things with small things. Man used to mean men and women, it conveyed the sense of a collective. But how's one to correct correctness? It's a beast washed in virtue, and what do you do with virtue washed? That's a vice all its own.
But I digress, as I am wont to, there being in this world of ours so many possibilities of digression and distraction. Ever been unfortunate enough to have possessed and used a smartphone? Perhaps you'd know what I mean. But even before smartphones, there were digressions and distractions. We were taken by them. We got distracted. We digressed.
We got distracted by the ugliest things. The moon, for instance. A cratered, forsaken, uninhabitable blob hanging about in space, whirring pointlessly round and round. And we made it a thing of beauty and mystique. Such are our deluded and desperate fancies. We tore to the moon, seduced by our delusions of what it might be like on the other side, seduced by what is not ours but another's. We tore our way to the moon and we found an unliveable, ugly desolation; and once we had breached the distance and arrived there we could celebrate its beauty no more. We lose in proximity the imagination of distances, it is one of our essential follies. To venture where there was no pressing need to. To breach and to find it was never worth the effort.
But that is who we are; that is also how we have arrived where we are, into this chaotic, sorry pass. We've ventured where we needn't have. We've regularly made misadventures of ill-thought ventures. Desolate minds will do desperate things. Willed by mindlessness, intoxicated on the farcical. We've waged in where even ravens don't go. Where the sun doesn't drop. Where nothing springs of what we can remotely call life. Where the air is so rare, you cannot bring yourself to breathe. We go looking for domain where there is no domain. We go looking for country where there is no country. We go looking to push lines where are no lines. We go looking for conquest where there is nothing to be won. We go looking for valour where there is none to be had. We go looking for God in God's disapproval. Avarice cannot be in consonance with God's scheme. Invasion and intrusion cannot be God's scheme. Violation cannot be God's scheme, violation of His spaces or man's. Violence cannot be God's scheme. Expansion cannot be part of God's scheme, for where do you expand from and to what? All the realm is God's. And so what we violate and what we intrude must be a violation of God's scheme, and an intrusion of God's scheme. And yet we do what we do. But perhaps what we have made of ourselves, and what we often do in God's name, is not
God's scheme either. Look around. What heavy weather we have made of what was once the fertile birthing station of all manner of life — plant, plankton, animal, bird. Our proverbial Garden of Eden.
And we made of this tranquility

Such a waste, such a mayhem
But we so fancied our futility

We spared neither us nor them.