Editorial: Hard lesson
Grading or marking that relies wholly on averaging scores of earlier examinations and internal assessments tends to be unfair to the potential of the best candidates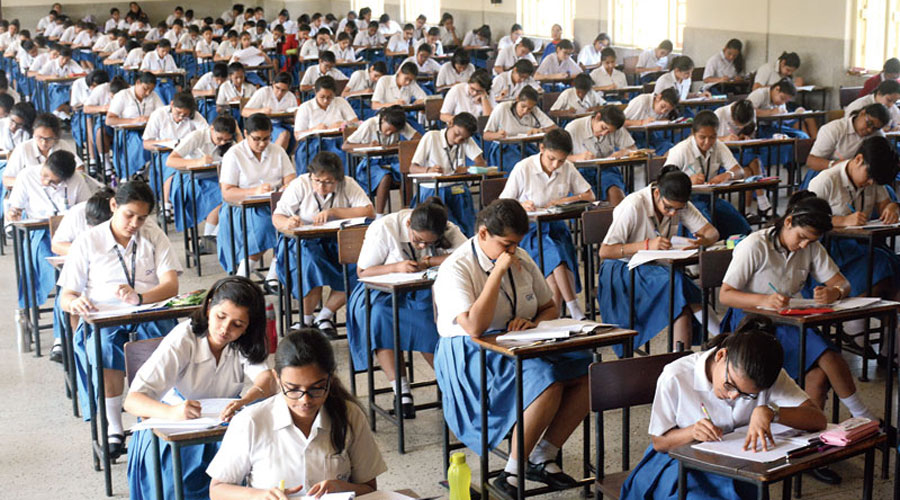 Representational image.
File picture
---
Published 28.07.21, 12:57 AM
|
---
Indians tend to display a misplaced and mistimed optimism. The end of last year offered enough evidence to suggest that school-leaving examinations were unlikely to take place in 2021 — the experience of 2020 was a warning. Alternative plans of grading at the school level and admission strategies for colleges or universities could have been formulated without haste. Since all-India and state boards all have different methods of marking and testing, early planning could have ensured equivalence. Apparently, hope sprang almost eternal among decision-makers until examinations were cancelled because of the pandemic and formulae for assessment had to be hurriedly worked out. Predictably, high marks in general and the high percentages of successful candidates recorded in the Class X and Class XII results have not guaranteed happiness all round. While an overall sense of relief may be evident, a number of candidates with high marks have regretted the absence of in-person examinations. Mathematics results, for example, have disappointed Indian School Certificate students and left them worried about their future options. Grading or marking that relies wholly on averaging scores of earlier examinations and internal assessments tends to be unfair to the potential of the best candidates; also, the consistency offered by a board examination cannot be replicated perfectly when the results are computed from the marking of individual schools.
Results for Class XII are crucial for the students' futures. The high percentage of successful candidates is causing worry about the adequacy of college and university seats, while students who failed, as some did under the West Bengal higher secondary board, protested, occasionally with violence, since they felt that without an examination either everyone passes or everyone fails. This logic must have touched their board, for a review has found 90 per cent among them successful. A happier end, but no less confusing. Further, undergraduate admissions would depend largely on Class XII results without admission tests or interviews, possibly leading to numerous applicants against each decimal point. Besides, the best candidates under boards with stricter marking would be likely to fall behind those in systems more generous with marks. This is a hard lesson about purely examination-based assessments that should have been reviewed years ago. It is the greatest pity that the short-sightedness of policymakers should affect most the aspiring young.