Hairy Dilemma
It is fine as long as the long, lustrous tresses do not get into the wrong hands, only into the hands of the stylist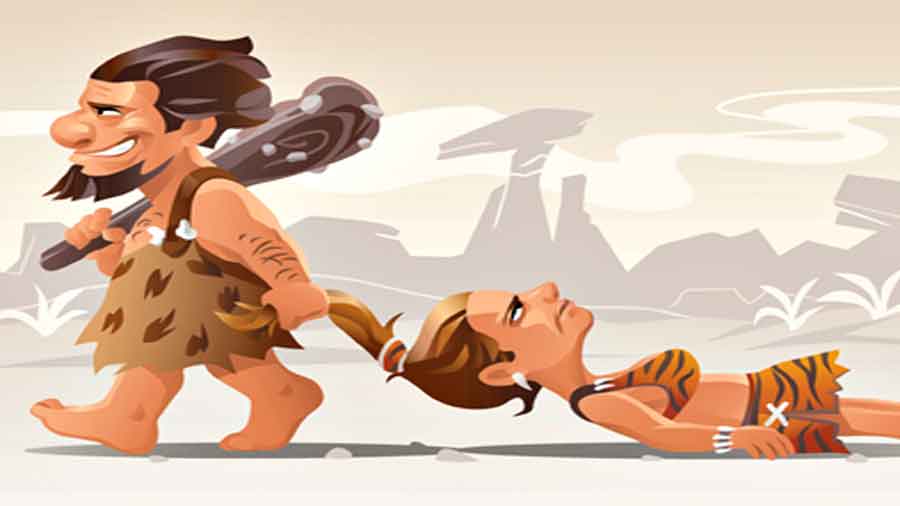 Representational image.
File Photo
---
Published 26.09.22, 03:12 AM
|
---
"The overthrow of mother-right was the world historical defeat of the female sex," says Friedrich Engels in The Origin of the Family, Private Property and the State. When men, in the process of accumulating wealth, felt that their children needed to be identified as having descended from them and not from the mothers, the monogamous family was born. Which, as Engels reminds, was monogamous for women, not for men. The State would collude with the new social unit. So from the start, capitalism, family and the State had ganged up against women. But Engels misses a dread, fourth institution that has historically oppressed women. It is their long hair. Women have had this imposed on them, even as men have remained free of hairstyle. Let us look at a few instances of what long hair has done to women.
The caveman is often seen sporting casual tousled cropped hair, and, club in hand, dragging the cave woman over a patch of rough ground by grabbing her by her hair. Could he have dragged her as easily if she did not have long hair? Please do not dismiss these as silly cartoons that have nothing to do with who cave men really were. They may not be accurate historical representations, originating probably on a Tuesday afternoon thousands of years later when a man bored out of his wits sitting at his desk tried to cheer himself up, but they contain something that is older than Engels's theory or even capitalism. They are about one of man's oldest fantasies: domination of everything around him. And in this, her hair comes in handy. Literally.
Quite wonderfully, it is also a standard of her beauty and she is said to be occasionally ensnaring men with it. Something that evokes romance and past and makes Bengali men go weak in the knees. Ref.: Banalata Sen by Jibanananda Das; she is the lover, the refuge, the very antithesis of the wife, in whose hair resides the darkness of a night from many centuries ago in Vidisha. What a wonderful poetic device.
But that does not stop it from being an instrument of her torture that she grows herself. Only we lose sight of it often. What a wonderful patriarchal device. In a brilliant short story titled "Hanumaner Swapna" by Parashuram (Rajshekhar Basu), Hanuman meets his match in the sharp, beautiful, alluring Chilimpa, a simian princess, who would have had her way with him, had it not been for her long hair, by which she is picked up at the end and kept dangling below him as he soars through the sky.  One wishes Chilimpa a short page-boy cut.
Rapunzel's case was particularly brutal. It would have hurt her less if a drawbridge was attached to her head. The witch is the vilest agent of patriarchy. Through her, Rapunzel is exploited for excessive manual labour, domestic slavery and denied the possibility of sexual love.
What would have happened to patriarchy without long hair in women? What would have happened to capitalism without L'oréal ads? To Pujo banners? Many women love growing their hair, as their own choice. A part of me, too, wants long, straight, black hair, like Rekha's, to toss at will and let it cascade down like a shimmeringVidisha night. I have very short, disappearing, frizzy hair.
This is an inevitable complication. It is fine as long as the long, lustrous tresses do not get into the wrong hands, only into the hands of the stylist. But it is a glorious sight to see the women of Iran chopping their hair off in protest against the death of a young, beautiful woman who was picked up by the police for not covering herself properly.