Game of guns: The dream behind 'Modiji ki sena'
The UP CM thrives on causing outrage to opponents, but this time he has elicited indignation in the defence forces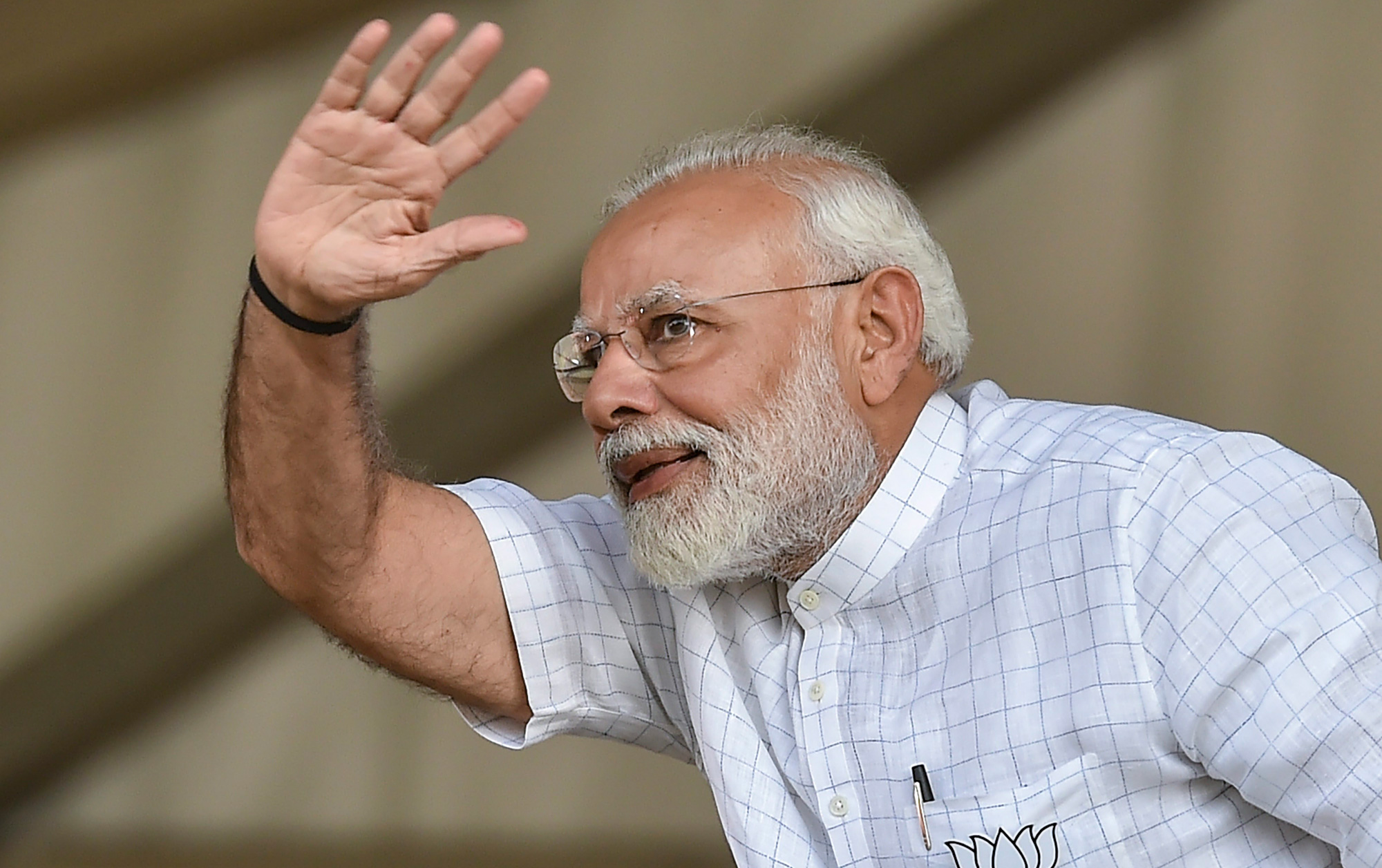 The party's politicization of Balakot was aimed at glorifying Narendra Modi and his government.
PTI
---
Published 04.04.19, 03:57 AM
|
---
Playing solidiers was once an innocent game among pre-teen boys. Now adults leading the Bharatiya Janata Party are playing the game by proxy, with no innocence whatsoever. They have been trying to absorb India's army into the BJP's image of unbending resistance to terrorism and to Pakistan. The Election Commission had to forbid the use of anything related to the defence forces in political advertisements and campaigns after the BJP displayed not just the portrait of Wing Commander Abhinandan Varthaman with party leaders on banners and posters but also images of soldiers, planes and explosions as part of campaign material. Manoj Tiwari of the BJP actually wore an army jacket at an election rally sometime after the Balakot air-strike as a mark of his pride in the defence forces. Like the BJP's other themes, the soldier game has been gradually built up too, climaxing in the Pulwama-Balakot sequence in the run-up to the elections. The party's politicization of Balakot was aimed at glorifying Narendra Modi and his government; its praise of the defence forces was couched in terms of the Modi brand of nationalism, ignoring the internationally acknowledged levels of their professionalism, discipline and dedication to duty. So it should come as no surprise that this particular BJP theme came to its characteristically crude climax in a speech by the chief minister of Uttar Pradesh at Ghaziabad on Sunday, in which Yogi Adityanath referred to the forces as "Modiji ki sena" or Modi's army.
The UP chief minister thrives on the hurt and outrage he causes his opponents, but this time his remarks prompted indignation in the defence forces themselves. Retired chiefs have expressed objections, and a former navy chief has written to the Election Commission stating that the armed forces do not comprise a private force belonging to an individual or a party; they owe their allegiance only to the Constitution of India. Reportedly, serving officers, who are not allowed to speak up according to service rules, would like their former chiefs to express their discomfort at the continued use of the establishment for political purposes and the identification of the forces as a 'personal' army. But like all the BJP's themes, this, too, may be revealing a not-so-secret aspiration, as in the pre-teen boys. Guns and uniforms represent complete domination when transferred to the political arena. Is that the dream behind "Modiji ki sena"?