Fragile hope: Editorial on loss and damage fund for developing nations
It took more than a decade of pressure from emerging economies and nations most vulnerable to climate change before the Global North agreed to the loss and damages fund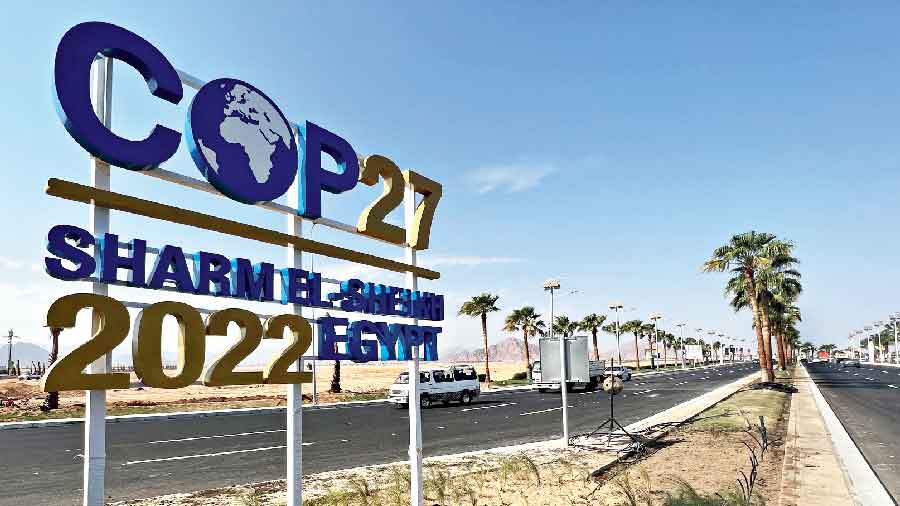 Representational image.
File Photo.
---
Published 23.11.22, 04:39 AM
|
---
It is not every day that there is any good news for the planet. The recently concluded COP27 agreed to set up a fund dedicated to supporting developing nations in addressing losses and damages because of catastrophic climate change-related events, such as the recent floods in Pakistan and the drought in Kenya. Indeed, this is a breakthrough moment for climate negotiations, which have traditionally been bogged down in blame games that help politicians from all nations project themselves as nationalists but do not move humankind any closer to saving the world. Yet, it is too early to celebrate — mainly because rich nations in particular have a poor record when it comes to living up to their promises, especially on climate change. It took more than a decade of pressure from emerging economies and nations most vulnerable to climate change before the Global North agreed to the loss and damages fund. The COP27 agreement is also thin on details. How much will the fund hold? Which countries will finance it? What impacts of global warming will be covered as loss and damage? Indeed, the United States of America and China, the world's two biggest polluters, have so far not committed to contributing anything towards the fund.
The West's track records on earlier promises are also a reason to be sceptical. Developed nations were supposed to provide $100 billion in finance for climate mitigation to poorer nations by 2020. That was always going to cover only a fraction of what the developing world needs: Africa alone needs $108 billion every year. But 2020 came and went, and there is still no sign of the cash that was to flow from wealthy countries in lieu of their historic contribution to global pollution. There is another reason to be cautious in evaluating the COP27 fund. It comes at a time when Europe, desperate for alternatives to Russian energy, is pushing African nations to increase gas exploration, production and export, even promising investments in the sector. While it might be tempting for nations to accept those investments, it could leave African nations trapped in climate change vulnerability. The West must not be allowed to keep polluting in return for a promise to pay for it. It must act on the new fund and on past commitments. Only then will the COP27 breakthrough mean anything.