How deep the disrespect for democratic principles runs
Why are independent institutions tasked with ensuring fairness stonewalling the Opposition's complaints?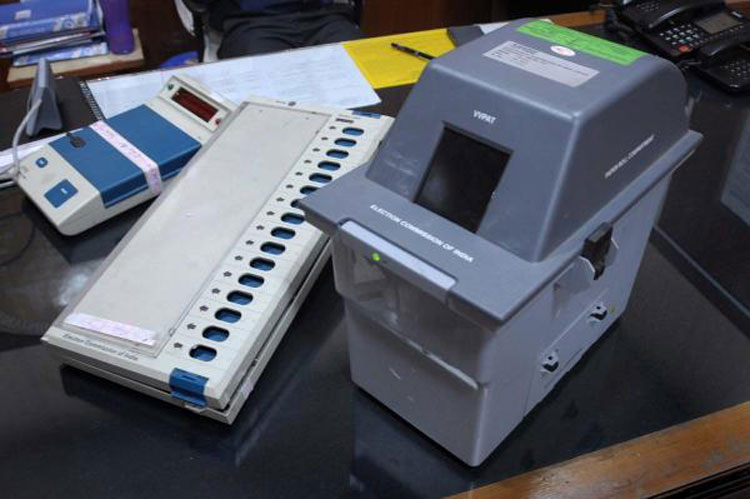 ---
Published 29.04.19, 03:41 AM
|
---
Very little in the prime minister's attitude is surprising. When he says that the repeatedly expressed concerns of the Opposition parties regarding the malfunctioning of electronic voting machines are an alibi for impending defeat, he is just reassuring his own that no one will be allowed to check EVMs for manipulation. What is unexpected is the Election Commission's defensiveness about the machines, to the extent that it has reportedly provided the Supreme Court with misdirections regarding the way in which a tamper-proof election can be established. The matter is simple enough: one, if EVMs can be manipulated, that must be stopped, and two, even if counting half the voter verifiable paper audit trail slips takes six days extra it must be done — although counting the entire paper ballot never took that long earlier. The EC has always baulked from accepting challenges that promise to demonstrate that the machines can be manipulated. Yet it has been seen repeatedly that when an EVM misbehaves, the vote always goes to the Bharatiya Janata Party, never to another party. Other problems have been noticed too, all going in favour of the same party. Why are independent institutions tasked with ensuring fairness stonewalling the Opposition's complaints?
The VVPAT system was put in place so that paper slips of five machines in each assembly segment could be counted. So far, that is not happening; instead, it is looking as though to question the EVM's perfection is a serious transgression of the law if it comes from an individual, as a young man discovered in Kerala. A provision added to the Conduct of Election Rules in August 2013 says that a voter who has complained his vote went to the wrong party can be allowed a test vote. If the VVPAT shows no error, the voter can be penalized with six months' imprisonment and a fine. Other voters with the same complaint have just walked away, fearing the law. What kind of State punishes a voter for complaining, even if mistakenly, about a malfunctioning EVM? A democracy is supposed to respect its people and give the Opposition fair play. The authorities' attempts to frighten and muzzle voters and dismiss the Opposition's complaints indicate how deep runs the disrespect for democratic principles among the present representatives of the State.