Equal is not equitable
Application of environmental indicators uniformly to a non-uniform world is fraught with challenges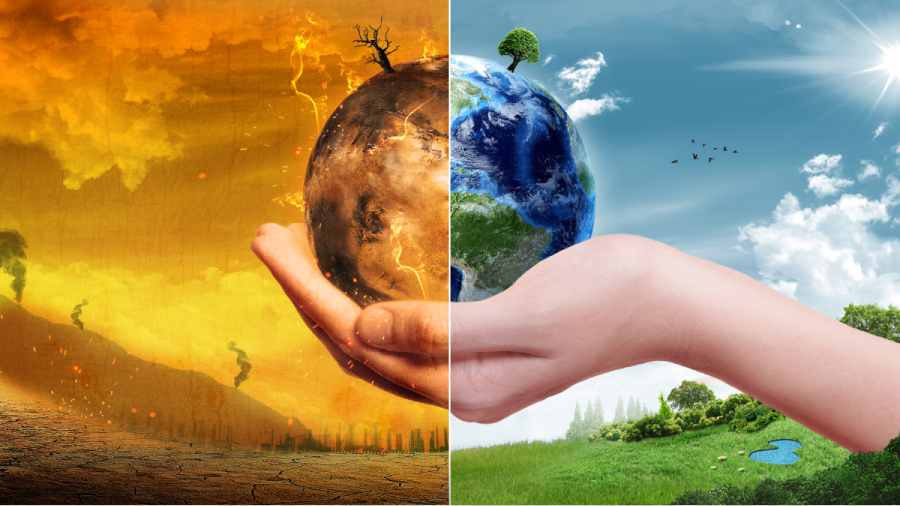 The 2022 EPI uses 40 performance indicators grouped into 11 issue categories.
Representational file picture
---
Published 23.06.22, 02:34 AM
|
---
Scientists have provided new evidence for a better understanding of environmental challenges. The reports of the Intergovernmental Panel on Climate Change and the Intergovernmental Science-Policy Platform on Biodiversity and Ecosystem Services are examples. Globally, carefully constructed and methodologically rigorous environmental indicators help track trends, identify emerging problems, gauge the success of policy interventions, and help ensure greatest possible returns on investments in environmental protection. But the application of such indicators uniformly to a non-uniform world is fraught with challenges.
The 2022 Environmental Performance Index ranks 180 countries on environmental health, ecosystem vitality and climate change. While overall scores spotlight sustainability leaders and call out laggards, the question is whether these reflect reality. India has questioned its last rank in the 2022 EPI: the ministry of environment has issued a six-page rebuttal. While the government responds as it deems fit, a dispassionate individual can peruse the ranking to make up his or her mind.
The EPI ranks are global and regional. Denmark and India made it to the same spot on both the lists, but at opposite ends. In South Asia, the top-ranked country is Afghanistan, accounting for about two per cent of the regional population, and less than a per cent of the regional economy in terms of GDP. India, on the other hand, accounts for over 78 per cent of the regional economy and is home to 74 per cent of the regional population. Amongst the countries of the Global West, Denmark accounts for less than one per cent of the economy while the third-last country in the group, the United States of America accounts for 50 per cent.
Is there a realistic way to compare a country that is in perpetual turmoil with another that is growing at a fast clip and pulling millions out of poverty annually? It does not take a keen eye to notice that the top three emitters of CO2 are the three most populous countries on Earth. It stands to reason that their emissions would be higher than those of countries with a fraction of their population. For an accurate measure of whether a country's policies are succeeding or failing to reduce CO2 emissions, it is helpful to examine not only total emissions, but also CO2 emissions per capita. Applying a set of indicators to compare outcomes of similar processes or even industries within economic sectors is one thing, but the same methodology cannot be applied to disparate countries unless their particularities are accounted for.
The 2022 EPI uses 40 performance indicators grouped into 11 issue categories. Let us take a closer look at the issue category, 'Biodiversity & Habitat', under 'Ecosystem Vitality', that assesses actions toward retaining natural ecosystems and protecting the full range of biodiversity. Here, India ranks last regionally and second-last globally, although India is home to rich biodiversity. It has the largest and growing numbers of tigers, Asian lions and elephants and the greater one-horned rhino. This discrepancy is due to the way Biodiversity & Habitat metrics are constructed to emphasise the importance of protected areas as an indicator of countries' performance in biodiversity conservation. The 2022 EPI relies on spatial extents of protected areas as indicators of country-level performance. Although increasing, the spatial extent of protected areas in India, relative to its size, will remain miniscule because of its large and growing population and population density.
Does this mean that India is doing all it can in the category Biodiversity & Habitat? India can and must do better. The challenges are grave and multiple, often exacerbated by our mindset. For example, our failure to recognise vast stretches of apparently empty spaces as crucial habitats: the Challakere grassland is being developed as a science city where several organisations have set up establishments. In the Thar, the Bhadla Solar Park has come up. Grasslands are major carbon sequesters, while deserts host biodiversity, including mammals like blackbuck, chinkara, and caracal. This is something to be borne in mind.