Editorial: No candles or cakes
The Indian Prime Minister should not be surprised: there, indeed, is a robust human tradition of gifting mean presents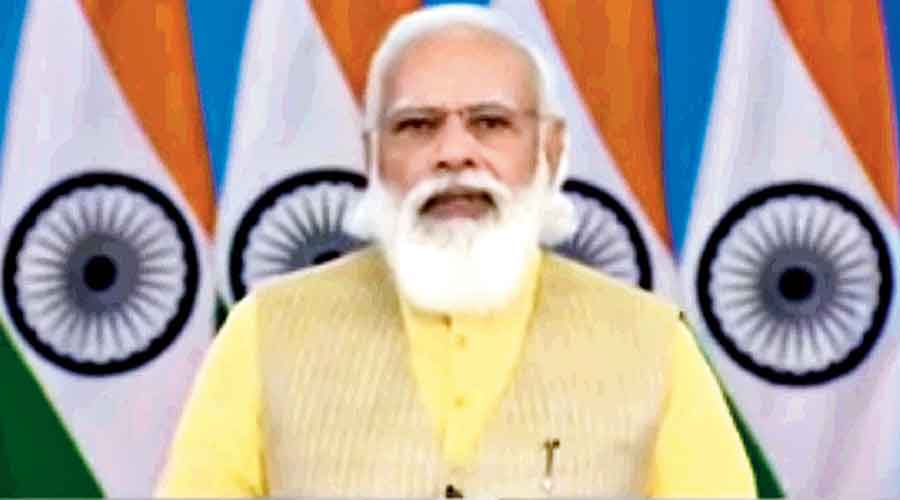 ---
Published 05.09.21, 02:39 AM
|
---
India's prime minister is a gift to the nation. Or so insist the Bharatiya Janata Party and his legion of admirers, impressed with the pledges that Narendra Modi has made to Indians in the course of his years as the premier. It, therefore, stands to reason that Mr Modi's birthday — the event is imminent — should be a joyous occasion and that the man of the moment would soon receive innumerable gifts as tokens of appreciation for his unparalleled leadership. After all, what is a birthday without gifts? Strangely, the script seems to have gone awry this year. Yuva Halla Bol, a national movement by the youth, has decided to observe Mr Modi's birthday as 'Jumla Unemployment Day'. The plan, apparently, is to make some noise — pots and pans will be banged, just as the prime minister had directed the nation to do to lift the morale of health workers during last year's lockdown. Only this time, all that clanging is intended to remind India of the long list of promises that Mr Modi has failed to keep. Among these, the members of the youth fraternity insist, are the prime minister's assurance of depositing a hefty sum of money into the bank account of every Indian, a gift that citizens are yet to receive after seven years of Mr Modi's rule. There is also another gift that has gone missing from Mr Modi's basket of promised goodies: mass employment. India's unemployment rate is hovering over 8 per cent, according to the latest data.

Mr Modi would be assured to learn that there is, indeed, a tradition of sending 'mean gifts' and that — this is the bit that he would probably like the most — the high and mighty are often recipients of cruelty wrapped in kindness. Meanness has, occasionally, been quantified. One examination of mean gifts pegged the total value of unwanted merchandise that was returned to retail outlets in the United States of America during the holiday season some years ago at an astounding 60.84 billion dollars. The figure is likely to send a chill down the spine of kind souls.
But can unkindness be righteous at times? The query merits reflection. Mr Modi has been elected leader of the people — twice. In a democracy, this implies a compact between a leader and the people: it is a compact of trust. The electorate exercises its franchise in the hope that the leader would keep his word. Mr Modi, undoubtedly, has failed to keep his, be it on employment, public health, or even on the protection of an inclusive social fabric. It can be argued that the prime minister has bestowed upon the people numerous unkind gifts. Things have now come full circle: the people, at least one segment among them, have now reciprocated Mr Modi's gesture by delivering not-too-kind a cut.