Don't give a horse a bad name
Among the long list of horsey USPs is the animal's wide field of vision; after all, it has eyes on the side of its head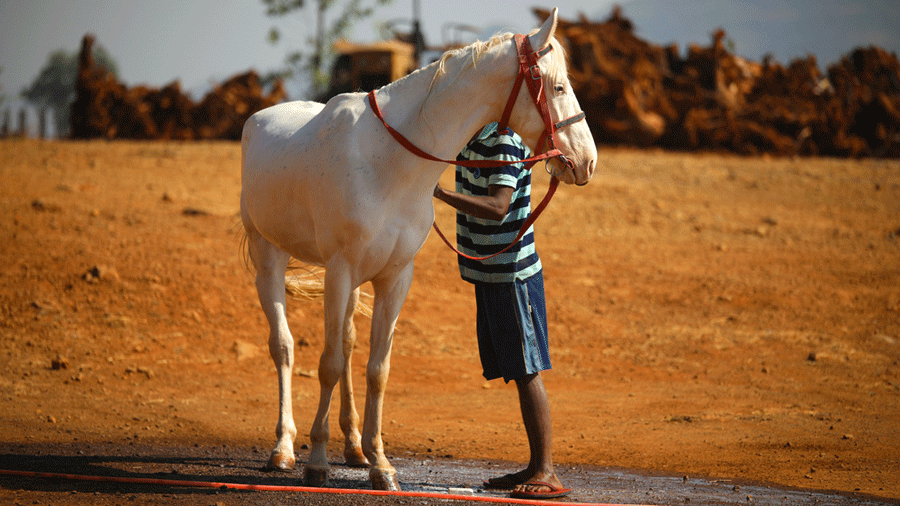 ---
---
Just because so much is being said of horse trading, there is no reason to think poorly of equines. Horses have evolved from a small multi-toed creature, the Eohippus, over 50 and more million years. Among the long list of horsey USPs is the animal's wide field of vision; after all, it has eyes on the side of its head. It has a good sense of balance, good hearing, and of course, there is speed. Horses began to be domesticated around 4000 BC as is known from the study of genetic material. On July 12, Sachin Pilot bolted to Delhi with his band of 10 MLAs following a notice that the Rajasthan police's Special Operations Group (SOG) had sent him. The notice had to do with a complaint about alleged attempts to buy Congress MLAs and destabilise the Rajasthan government. In horses, bolting is a natural reaction to the creature feeling trapped or afraid.
The Neighs Have It
Rajasthan CM Ashok Gehlot has been crying "horse-trading" for a while now. He said it in March, in connection with Madhya Pradesh. In June, before the Rajya Sabha polls, he said, "Rajya Sabha elections could've been conducted two months ago, but it was postponed for no reason because the BJP's horse-trading was not complete." Horse-trading as a pejorative is possibly an American import. The usage is believed to have emanated from a late 19th century novel wherein a "crusty" banker, David Harum, trades horses as pastime. The novel, 'David Harum', opens with Harum's sister asking him if he had sold a balky or uncooperative horse to someone. Harum replies, "When you got a balker to dispose of you can't alwus pick an' choose. Fust come, fust served." That Pilot was unhappy with the Congress stable was evident from his tweet immediately after the exit of Jyotiraditya Scindia in March. Pilot had tweeted, "Unfortunate… I wish things could have been resolved collaboratively within the party."
Do unto the other feller…
Harum's horse trading philosophy was, "Do unto the other feller the way he'd like to do unto you, an' do it fust." But long before Harum was written, India was part of a thriving horse trading network; most likely beginning in the early middle ages. The many manuals on horse-keeping down the ages are testimony. Muzaffar Alam writes in his paper on Mughal-Uzbek commercial relations that as cavalry came to be the mainstay of the political and military system during the Mughal era, horse trading assumed greater importance. Alam writes about how the services of horse traders and breeders were considered valuable by medieval rulers and how some well-known Indo-Afghan rulers like the Lodis and Surs started their own careers as horse dealers. Gajendra Singh Shekhawat, the same who has been accused by the Congress of trying to topple the Gehlot government, reportedly has a degree in philosophy and has been a basketball player, national and inter-university level. No known connections with horses. Just saying.