Darr Lagey toh Gaanaa Gaa
Four-letter words beginning with F tend to be unsavoury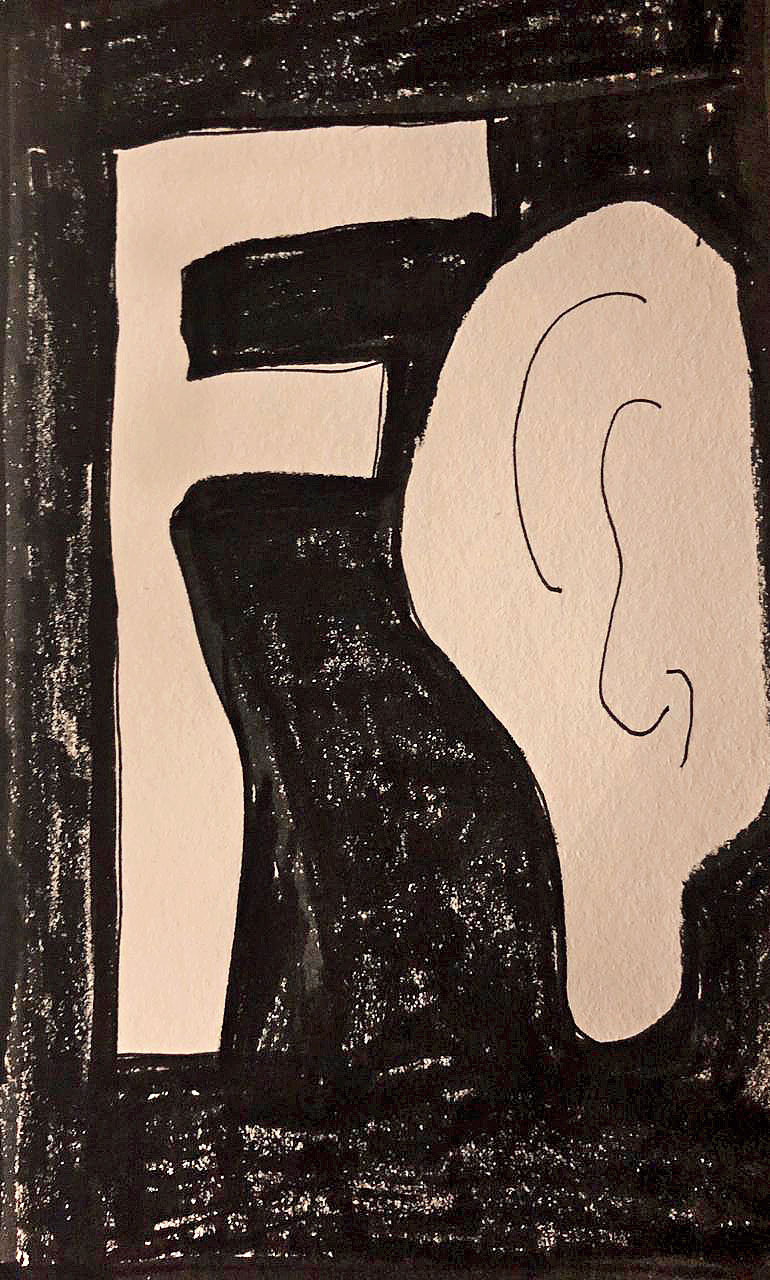 When art begins with an F, for instance. Imagine. Would you like it used around you? Or worse, enacted? Nahin naa? Thought so.
(Anon)
---
Published 07.12.19, 06:55 PM
|
---
That word cannot be uttered. It should not find mention. That would be a violation of things, don't you think? It will mean a violation of who we are, we the sanskaari peepuls. It is that four-letter word beginning with an F after all. We don't use such words, naa-naa, tauba-tauba, it is not in our culture to do so. It is a sign of these lowly times and lowered standards that more and more people use that word, and it is heard more and more. But that's not good, that cannot be allowed, that must be frowned upon and discouraged. Why? What's the need to use that four-letter word beginning with an F? Faltu mein.
Four-letter words beginning with F tend to be unsavoury. When art begins with an F, for instance. Imagine. Would you like it used around you? Or worse, enacted? Nahin naa? Thought so. I mean that word. Being spoken out aloud all around all the time. It's irksome and troublesome in the very least. I mean man is a social animal. And you will not find it said too often, but so is woman. And to think of that word being voiced all the time. It is not merely violative of social norms, it can be destructive of society. Too much of it being felt and spoke about can be ruinous. Of all of us. Be gone! That four-letter word beginning with F which is not the same word as art beginning with F. Minor thanks to God for that.
But no, it will not go away. Hector as you might, motion it banished, however much you may. The truth of the matter is that too many of us folks are all the time feeling that word and are talking about it all the time. And all of that has led to a deteriorated atmosphere. Things are not good. They cannot be good if everyone is sensing that word and talking about it and expressing apprehension about what that word, or the mere sense of its presence all around us, could do to us. I mean, come to think of it, it is no ordinary word. It is capable, oftentimes, of giving us the shakes and the shivers. And it most definitely impacts others. It is such a word. The very mention of it is bound to attract attention; and as I said it is getting mentioned all the time all over the place, so you can well imagine.
It has turned so rampant that it has attracted notice at the very highest levels. Needless to say, such rampant and unbridled mention of it has also rankled elements that the highest levels are comprised of. F X X X? You mean F Triple X? Nonsense. Under us? Why is this unholy chorus being sounded all around? Whose deed is this, whose conspiracy? Surely this is a plot to defame us. Surely this is anti-national. Sing the national anthem, stand up all, and sing. Now! Else you will be deemed part of this dark hatching of ominous things. Sing! Or you shall be pointed in the direction of Bakistan. F X X X? Here? You are feeling like F X X X? Go check out how things are in Bakistan, how F X X X works there! They don't know the very F of F X X X!
These good-for-nothing traitors! How dare they even make a mention of such a word, abrogate it! There is no F X X X. Not on our watch. It cannot happen, we are a sanskaari people, we do not believe in F X X X, nor use it. But are people feeling it? Are they talking about it? Let them come to me. Send them to me and I shall take care of them, so has roared NumberToo, who is second only to the HighestEchelon in the land. Ironic, isn't it, that most folks say they are feeling the four-letter word beginning with an F mainly on account of NumberToo. It is he who inspires all the F X X X. And he says there is no such thing, or shouldn't be. Hee-Hee-Hee-It-Isn't-Faannee!! He's calling, he's motioning, he's saying the real meaning of F X X X he will reveal to you in your ear, go closer. And he will reveal to you the real meaning of the four-letter word beginning with F.
I've heard it being often used
And we'll hear it again, my Dear
It comes from things being abused
The word you're looking for is Fear.