Waste land: Disposing bio-medical trash
Existing infrastructural inadequacies in medical waste management must be tackled on a war-footing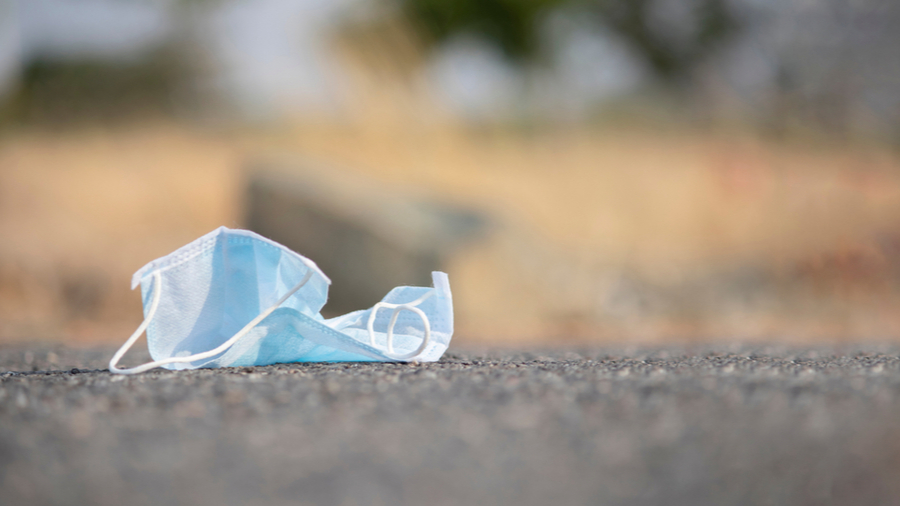 The international community has already foreseen a surge in environmental pollution owing to biomedical waste.
Shutterstock
---
Published 31.07.20, 04:07 AM
|
---
One false move can foil grand stratagems, especially in the battle against a deadly virus. Since the onset of the Covid-19 pandemic, governments and healthcare organizations have directed their attention towards educating citizens on the proper use of personal protective equipment and apparel in order to check the contagion. What seems to have eluded the powers that be is the urgent need for the safe disposal of biomedical waste. The indiscriminate disposal of used PPE has now come to the fore with a public interest litigation being filed in the Bombay High Court, alleging that untreated biomedical waste was being unloaded at a local dumping ground, increasing the risk of contamination in the neighbourhood. The anxiety is not unfounded. The mismanagement in the disposal of hazardous waste has been reported from all corners of the country. Waste treatment facilities in Odisha and Tamil Nadu are grappling with increasing load and a shortage of staff and resources; Gujarat is producing 11.7 metric tonnes of biowaste per day — the state is second in this respect only to Maharashtra — because of its burden of Covid-19 cases. The consequences of poor safety standards in the management of biowaste is there for all to see: in Mumbai, 27 out of over 102 sanitation workers who died of the coronavirus worked in the department responsible for biomedical waste collection. The fatality rate is not the only concern here. Exposure to contaminated medical equipment heightens the risk of infection among garbage collectors, who could, in turn, act as carriers of the virus.
Existing infrastructural inadequacies in medical waste management must be tackled on a war-footing. There is also a case for greater fund allocation to increase recycling and segregation facilities, installing eco-friendly incinerators and vehicles and, crucially, enhance the scientific management of hazardous refuse. Raising awareness among citizens — the Central Pollution Control Board advises storing cut-up PPE in paper bags for 72 hours before disposal — and training personnel handling biomedical waste are just as important. To this end, the government should consider modernizing approaches. Engaging citizens and monitoring waste management through mobile apps could be one option. The international community has already foreseen a surge in environmental pollution owing to biomedical waste. India must begin to take steps at once.