Editorial: Central tax
The BJP is hoping that with Bhupendra Patel's elevation, it has succeeded in deflecting public anger, especially from within the Patidar community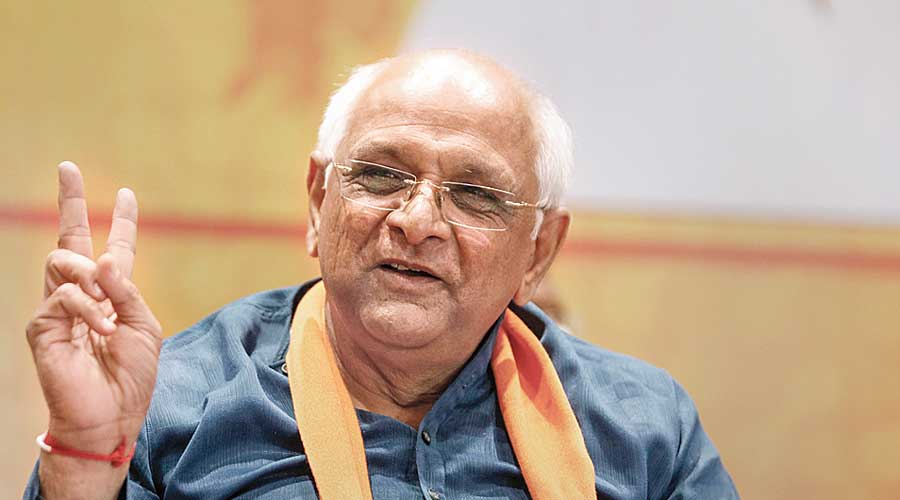 Bhupendra Patel.
File photo
---
Published 15.09.21, 01:51 AM
|
---
All is — not — well in Gujarat. That seems to be the signal emanating from the Bharatiya Janata Party's decision to change yet another of its serving chief ministers — Gujarat is the third state after Uttarakhand and Karnataka to do so — with Bhupendra Patel taking on the baton from Vijay Rupani. One of the immediate reasons for Mr Rupani's ouster could be the feedback from the ground. Mr Rupani's government was particularly ineffective in its management of the pandemic: so much so that the high court had to express its displeasure. The BJP would be hoping that with Mr Patel's elevation, it has succeeded in deflecting the public anger, especially from within the Patidar community which, on account of its influence and numbers, has traditionally been an important electoral constituency in the state.
But there is also a case to view this development in a larger context. The BJP loves to trumpet itself as a 'party with a difference'. The claim is made to argue that unlike its principal rival, the Congress, the BJP encourages the culture of inner democracy. By this logic, the BJP central leadership — essentially the duopoly of Narendra Modi and Amit Shah — should have respected the autonomy of regional leaders. Yet, under Mr Modi's leadership, there are distinct signs of greater centralization — autocracy? — within the BJP's rank and file. The choice of the new chief minister's — they are, often, vassals with minimal political weight of their own — is indicative of the fact that in spite of its zeal to create a Congress-mukt Bharat, the BJP is increasingly mirroring the Congress's inner party structure with a domineering high command of its own. The other point concerns the hollowness of the BJP's claim of representative welfarism. 'Sabka Vikas', the prime minister's heartening rhetoric of inclusivity, is turning out to be another Headline: with the BJP toeing the traditional strategy of appeasing dominant caste groups such as the Patidars in Gujarat. The shadow, as is usual with the BJP, has fallen between word and deed.