Beware of The ides, And why not, Of January
Does it only fall on the 15th, as in mid-month, although the 15th is very frequently not mid-month and so calling it that is inexactitude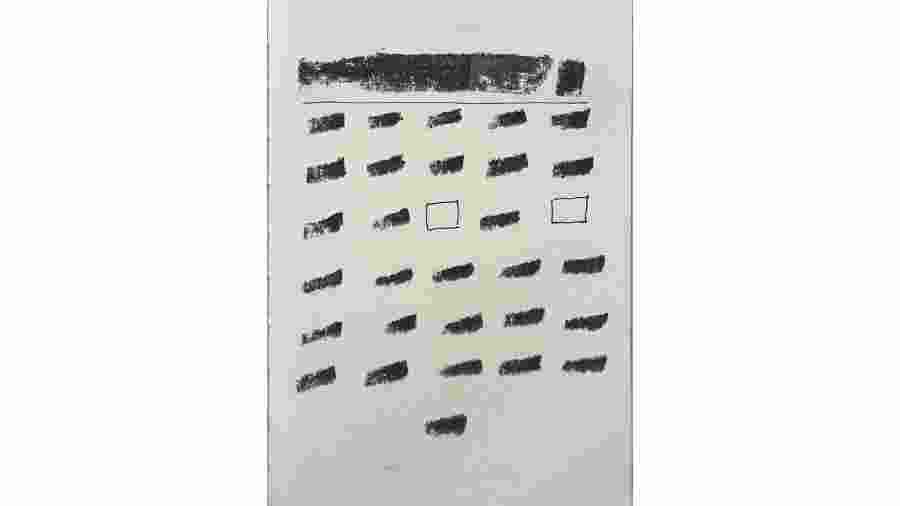 . The above mentioned months the ides like to fall on the 13th. For what reason it is again not clear.
Anon
---
Published 15.01.23, 03:10 AM
|
---
And you thought it was only the ides of March, kyon? Every month has ides, or is that wrong? Perhaps. But how are we to now judge what is right and what is wrong? We are in such an interstice of time, or shall we say a turnstile? We enter thinking it's the right entrance, we exit all wrong. It is a seamless thing that has become incapable of separating wrong from right. I mean, murder is murder and atrocity is atrocity, right? Wrong. Right from wrong is described by who is the murderer and who the murderee, who commits the atrocity and who upon. Samjhe?
Ides. Does it only fall on the 15th, as in mid-month, although the 15th is very frequently not mid-month and so calling it that is inexactitude. Besides, ides may not only fall on the 15th. Some months, ides prefer to be located on the 13th. For what reason it is not clear.
January.
February.
April.
June.
August.
September.
November.
December.
There you go. The above mentioned months the ides like to fall on the 13th. For what reason it is again not clear. Whim probably. Such whim that some have been made to believe ides can fall on the 15th or the 13th or any of seven days preceding those days. Kya kehne!
But it gets more whimsical, this ides thing. Is it many things, this ides, as in does it come in plurals or is it merely mimicking plurality? Ides. There's a plural ring to it, as if it has multiplied from something that may call itself ide. From ide, ides. But who's to tell?
While you wonder, it gets even more whimsical. Searches reveal the first use of ides to date back to the 15th century. God only knows what the ides were doing before that, or what was happening to ides. But sometime in the 15th century they came to be used, or employed in the English language, such as it would have been at the time. Someone beat the Bard of Stratford Upon A to employing it. It is not known whether the emolument was paid for or gratis. But that isn't the point. The point is the ides became a thing much much before they were known to have been first employed. You would recall Julius Caesar and the Curia at Pompey, of course, and what they did to the Caesar there on the ides of March.
Such are ides; they are known to have been enacted before anyone is known to have employed them in language, the whirling winds know at what rate. Anyhow, and any way and such things and more. Let's stop before we go on or off any further on the matter. We have options, or one option, and we should care not if it's the ide or ides or not.
When we get really old
And it gets more and more cold
Go to where it's being sold
Have a glug, be warm and be bold.