Yeh laal Rang kab Mujhe Chhorega?
If you cannot see what's coming, you're probably still on what they sold to you as nectar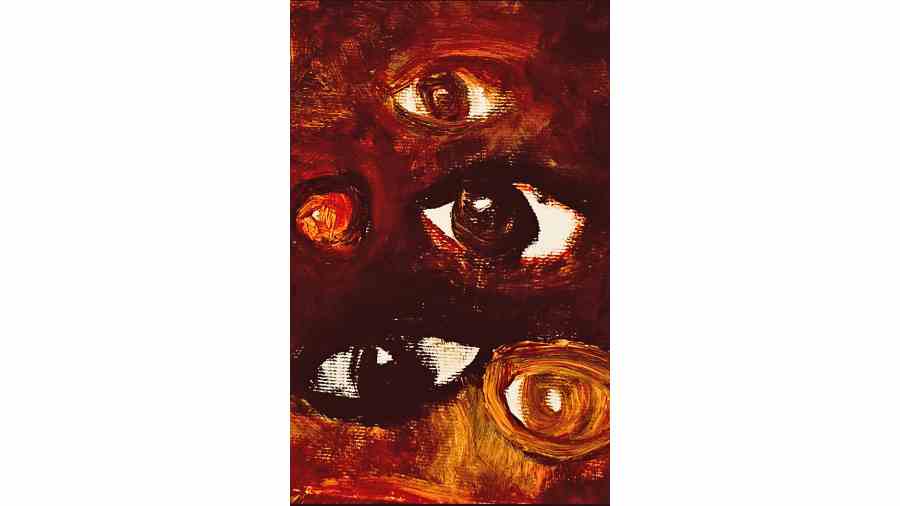 ---
Published 01.01.23, 05:11 AM
|
---
There will be another one, another loved one. I mean a line, or two. Iconic type? Like the headline. But a little later. It's that day naa, isn't it, when everything's new or so them folks believe. Can't tell what they should be called for thinking it is so. That between the sleeping and the waking, between the end of sucking nectar and the beginning of the consequences of having so done, everything is washed and clean, with some newimproved washing bar or liquid or whatever, and has begun again. Tabula Rasa. Clean Slate. Ha. That's what you think. That's what you want everyone to gulp. Clean Slate. New beginning after all that wasted chronicle of time called NothingHappened.
And then you came. And a party came in tow. A raucous, ecstatic, rock-decibel throng parading a new tableau: LachchheDin! It was a heady thing, make no mistake, it sent us all in a spaghetti spin — lachchhe hi lachchhe! We spun and we spun. And we are still spinning, awaiting the fall. Awaiting our fall. The Big Fall.
Aayega, aayega, aayega aane wala.
If you cannot see what's coming, you're probably still on what they sold to you as nectar, that spurious, ruinous thing. Wake up, wake up and look. The Big Fall is overhead, and it is going to plunge us all so deep you will not be able to use a measuring tape for it. Or survive to tell how deep if you had a measuring tape that length, or depth, or whatever. Do look anyway.
It's one thing to have eyes, quite another to look. That we know now, don't we people? You have eyes and you can shut them. You have eyes and you can cast them another way. You have eyes and you may say you cannot see... "Naa koi aaya hai, naa koi ghus gaya hai… Na koi wahan hamari seema mein ghus aaya hai, na hi koi ghusa hua hai, na hi hamari koi post kisi dusre ke kabze mein hai..." Etcetera etcetera traa la laaa laa la laaaa!
But then. But then, Mitron!, there are your eyes. That version of them. The RedEyes, the laal-laal waali! Jai Kaali, pata nahin kahan waaali!!
So even if that were so, what's the panic? Even if there was an intruder, or many. Even if there was a depletion of our territory, even if the shape of our map had been rudely altered. So? There are your eyes. Your eyes that would open and then be red. An overpowering, all-conquering, decimating red that would wipe everything in its path. Teri aankhon ke siwa duniya mein rakha kya hai?
That redness when I shall reveal
They shall all scatter away a die
You'll burn up to see the real deal
'Cause this eye thing's such a lie.