Culture and sport feast in Bhubaneswar
The Konark dance festival ended on Wednesday, and the hockey world cup is under way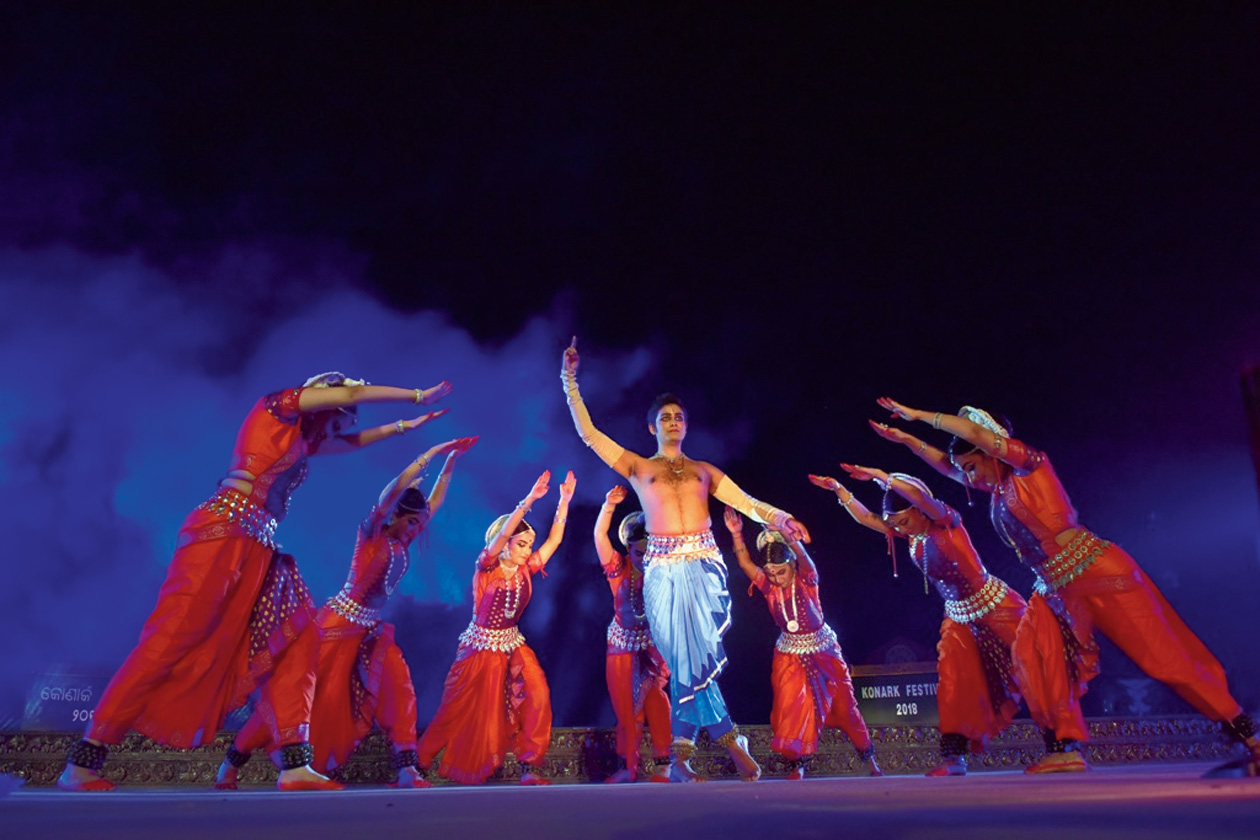 ---
---
German national Lucien Moritz's first visit to Odisha was a memorable affair.
Not only did he get a chance to witnesses various classical dance forms of Odisha on one platform, he also got to enjoy an international match during the ongoing Men's Hockey World Cup. He feels such visits will help in enhancing the cultural bond between the two countries. "We met a number of young dancers and musicians of the state and we were amazed to see their passion for performing arts," said Lucien.
The enthusiastic crowd at Kalinga Stadium also added to his experience. "It was a perfect time to visit India. I could see a confluence of sports and culture in Odisha," added Lucien.
The five-day long Konark festival, one of the most famous national classical dance events in the country, concluded on Wednesday. Organised by the tourism department, the festival, as always, was hosted near the Konark Temple that was set as the backdrop for the stage.
This year, the festival witnessed classical performances by a number of eminent dancers from across the country, including Kuchupudi performance by Shreelakshmy Govardhanan and troupe from Kerala, Bharatnatyam performance by Rama Vidyanathan and troupe from Chennai and Sattriya recital by Dr Anwesa Mahanta among others.
A portrayal of tales from the epics and the Bhakti movement by Kathak exponent Yashmin Singh and her troupe from Chhattisgarh was also a rejuvenating experience for the audience. One of her presentations, anubhuti, which was a Raigarh Kathak piece, a unique form that emanated from the Raigarh Royal family, received huge applauses.
An Odissi recital by Sharmila Biswas, darshan, a four-part production celebrating Lord Shiv creating tandava and Parvati creating lasya, was also appreciated.
Also, Odissi recitals were staged by GKCM Odissi Research Centre students. The fest concluded with an Odissi recital which was presented by Ranjana Gauhar and group from New Delhi.
Classical dance lovers attended the festival in large numbers. "The best part of the event is that one can witness the beauty of various classical art forms on one platform. The participation of an international dancing group broadened its visibility," said 29-year-old tour operator Madhusmita Swain.