TIPRA wins Tripura Tribal Areas Autonomous District Council polls
The alliance (16 seats) along with its ally Indigenous Nationalist Party of Twipra (2 seats) won 18 of the 28 seats, ending Left Front's 15-year rule of the council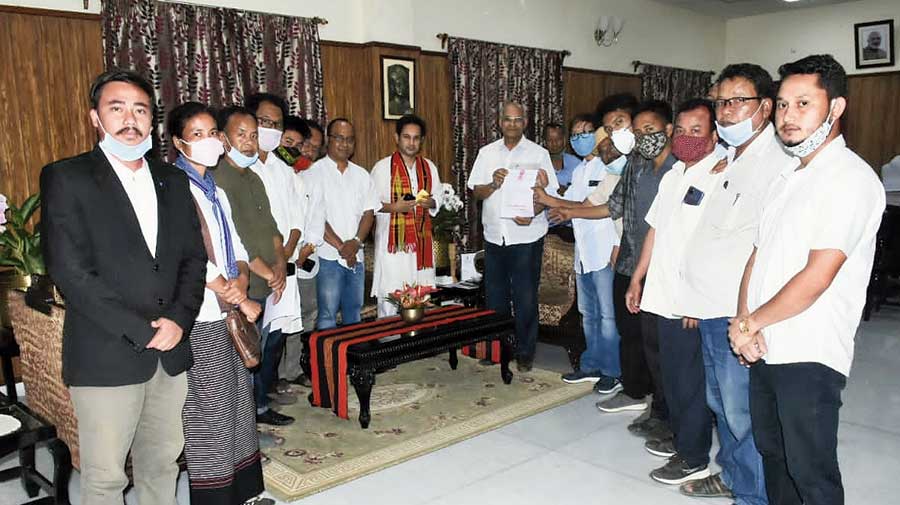 ---
Guwahati
|
Published 12.04.21, 12:29 AM
|
---
The victory of the Tipraha Indigenous People's Regional Alliance (Tipra) in the Tripura Tribal Areas Autonomous District Council (TTAADC) elections has sent a strong message to regional parties of the Northeast: They can survive without compromising on their ideology and support of national parties.
A day after spearheading the alliance to a comprehensive victory in the council polls held on April 6, Tipra chairman and royal scion Pradyot Kishore Manikya Debbarma told The Telegraph that the results declared on Saturday have proved that a regional party can survive independently.  
"Everyone in Assam says they should not become another Tripura but Tripura has sent a message to the entire Northeast, that if you are a regional party, you can stay independent and win elections provided you don't compromise on your ideology and push your own independent local narrative. I am nobody to advice but they (regional parties in Assam) should also understand that there is no substitute for honesty and hardwork," Debbarma said.
Organisations, parties and intellectuals in Assam often cite the example of Tripura to highlight how demographic change reduced the indigenous people of that state to minority status. In fact, most oppose the imposition of the contentious CAA fearing they will meet the same fate as Tripura because the law will open the floodgates for influx from Bangladesh.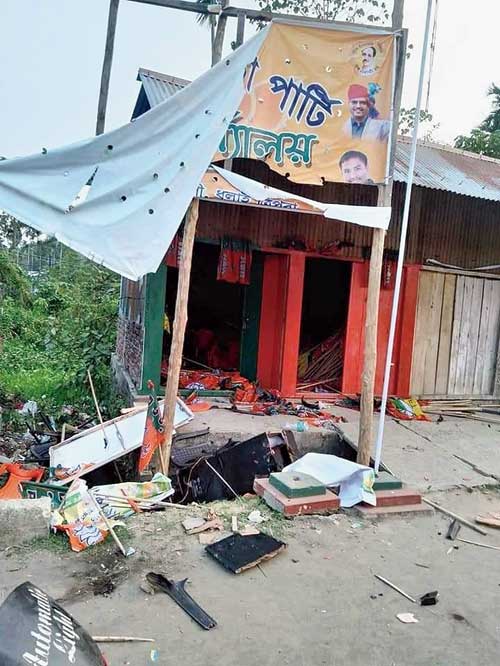 Formed about four months ago, the Tipra (16 seats) along with its ally Indigenous Nationalist Party of Twipra (2 seats) won 18 of the 28 seats, ending Left Front's 15-year rule of the council and jolting the ruling BJP-Indigenous People's Front of Tripura alliance. While the BJP won nine seats, IPFT drew a blank. The Left Front and the Congress too failed to open their account.
The winning alliance impacted all the established parties.
Debbarma mentioned the names of two regional parties in Assam — the Asom Gana Parishad (AGP) and the Bodoland People's Front (BPF) to drive home his point about regional parties' survival.
The AGP has ruled Assam twice and is a partner in the current BJP-led coalition government while the BPF, part of the BJP-led government, had ruled the Bodoland Autonomous Council for 17 years before losing power to the BJP-UPPL in December.
Despite being in power, both parties are struggling politically — the AGP leaning heavily on the BJP for survival while the BPF, after being dumped by the BJP, joining the Congress-led grand alliance to stay relevant.
"AGP and BPF should have understood. Once people were with them but instead of taking political decisions they decided to stay with power. What has happened is that their footprint has dwindled. They didn't take decisions politically, they took decisions to stay in power.
"Had they worked, they could have pushed their own local narrative but they didn't... I was also told there is no space for us against the BJP, Left and Congress but I persisted. I didn't compromise on my ideology and the results are there for all to see... there is no substitute for honesty and hardwork," Debbarma, who was the Tripura PCC president, before he decided to chart his own course.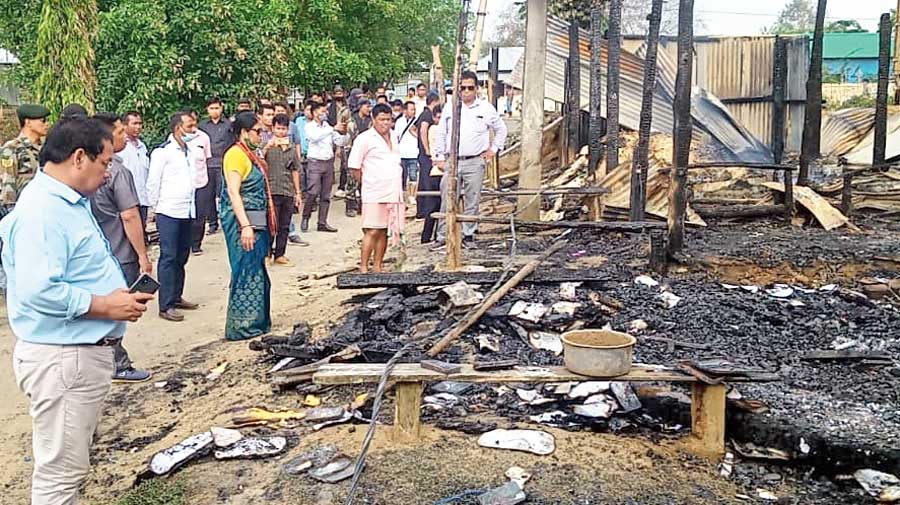 Debbarma was a vocal critic of the Citizenship (Amendment) Act, an issue which led to his fallout with his former party (Congress), supported the rehabilitation of the Bru refugees in Tripura, stood by the people during the pandemic and actively pushed the demand for Greater Tipraland, a council-like body under the Central government to look after the interests of indigenous people within and outside Tripura.
The royal scion also told The Telegraph that he does not believe in the politics of hate and revenge, a reason why he has decided to cancel the victory rallies to celebrate the alliance's win. There were reports of post-result violence on Saturday night.
"I want to stop this. In the name of Vijay rallies, I have seen, supporters of the winning party intimidate supporters of the losing parties, assault them, collect donation. They are also our own people. I want to end this politics of hate and revenge, which is very prominent in Tripura and Bengal. I have appealed to my supporters that they should not indulge in such activities or they will not only be suspended but will also face action as per law," Debbarma said.
The royal scion also said that his immediate priority would be to set up a "clean, transparent and responsive" governance model in the next 15 months.
"2023 is far way. My focus will be to provide good governance to those who have reposed their faith in us," he said, adding he is ready to do business with any party — BJP, Congress, Left — provided they give it in writing that they will help us in realising our goals.