Solid waste plant in 2020
A solid waste management plant is one of the main demands of the residents of Dibrugarh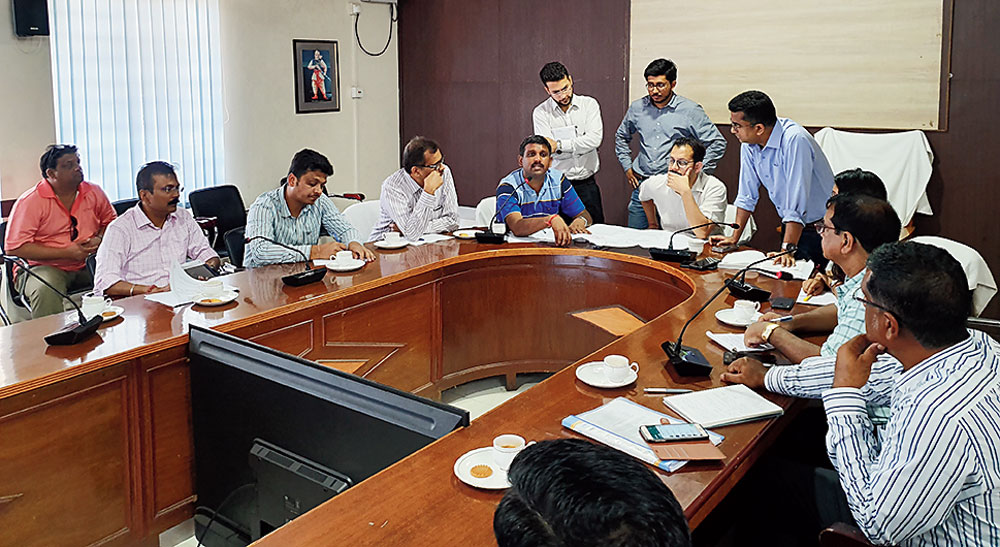 ---
---
Dispur has set May 1, 2020, as the deadline for completion of solid waste management plant at Lekai, 5km from Dibrugarh town.
On Tuesday, project director of the Assam Urban Infrastructure Investment Programme(AUIIP), Vinod Seshan, reviewed work at the plant site.
A review meeting was held at deputy commissioner Pallav Gopal Jha's office. Dibrugarh Municipal Board (DMB) chairperson Soma Chakraborty, Seshan and other officials participated in it. A discussion was held on the Lekai plant.
Tarun Acharjee, an expert in solid waste management plant, will look after the work.
A solid waste management plant is one of the main demands of the residents of Dibrugarh and after its completion, garbage-related problems in Dibrugarh will be resolved. There is no scientific garbage disposal system in Dibrugarh. At present, waste is dumped at Maijan Road much to the discomfort of local residents. They have stopped DMB vehicles which carry waste and blocked the road several times.
Last year, local residents and the district administration fell out over the plant site. They protested for not setting up the project at Lekai, nearly 15km from Maijan Road. Later, the district administration sorted out the issue.
In 2017, the Assam government sanctioned Rs 48.49 crore for construction of the plant.
Jha said the Assam government has set a deadline on May 1, 2020, for completion of the plant at Lekai.
"Today, a meeting was held at deputy commissioner's office regarding the ongoing work of the solid waste management plant. We are sure that the plant will solve the decade-old problem of garbage disposal in Dibrugarh. The plant will come up on 210 bighas land," Jha said.
Everyday 70 to 75 tonnes of solid waste is collected by the DMB. The residents of Dibrugarh town protested against the piled-up waste on the roads. Assam's first gaon panchayat-based solid waste management plant is coming up at Mohanbari, 15km from Dibrugarh.